Some of our staff give their FULL bracket picks.
Ultiworld's coverage of the 2019 D-I College Championships is presented by VC Ultimate and Spin Ultimate. All opinions are those of the author. Please support the brands that make Ultiworld possible and shop at VC and Spin!
Our staff made their picks in the Women's and Men's division for the D-I College Championships. Much like in NCAA March Madness, we went to the bracket and called our shots. See what our staff is predicting. Don't forget to come back and mock us when we're wrong.
Women's
Our crowd really likes the top seeds, as UC San Diego, Dartmouth, and North Carolina all received multiple title picks. On the other hand, Ohio State is being faded; while a semifinalist for everyone, Fever did not advance to the final in any staff bracket. Only one person picked a team from outside of the top five seeds — Scott Dunham with UC Santa Barbara — to appear in the semis.
Colin Clauset (Northwest Reporter)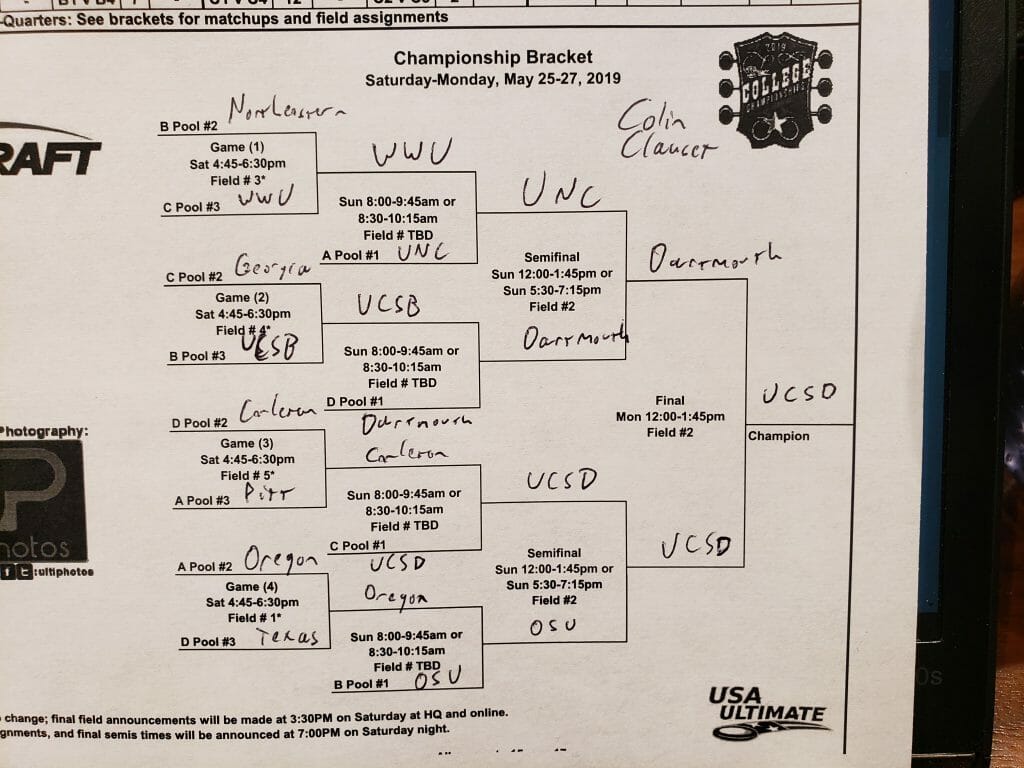 Patrick Stegemoeller (Senior Staff Writer)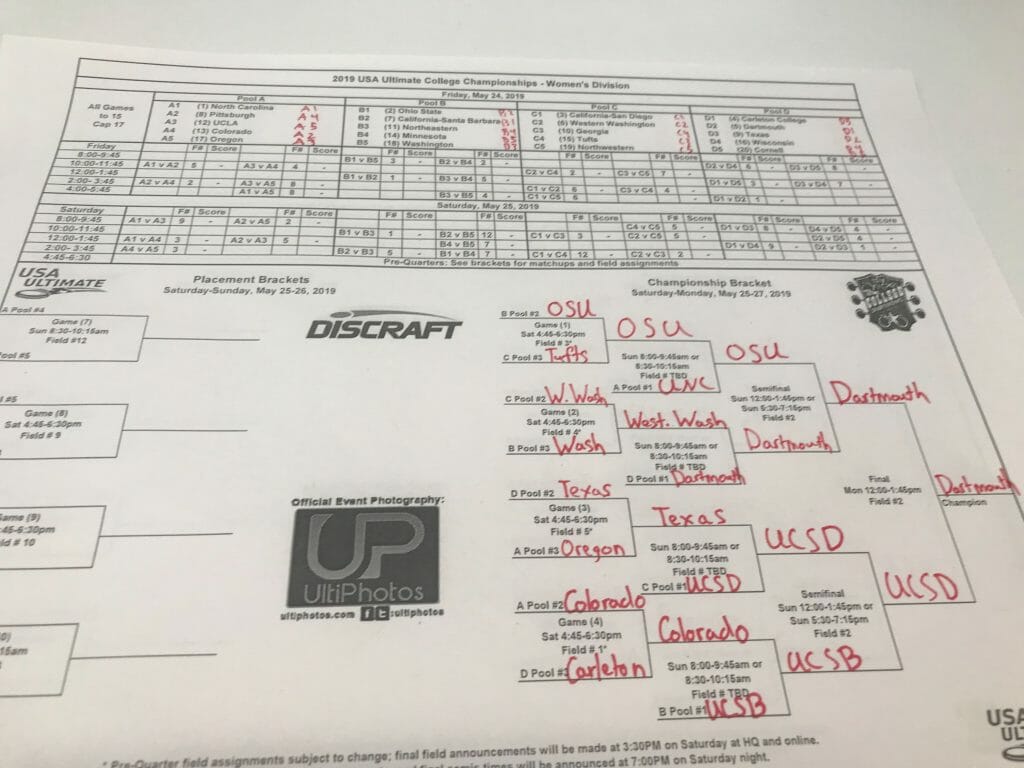 Katie Raynolds (D-I Women's Editor)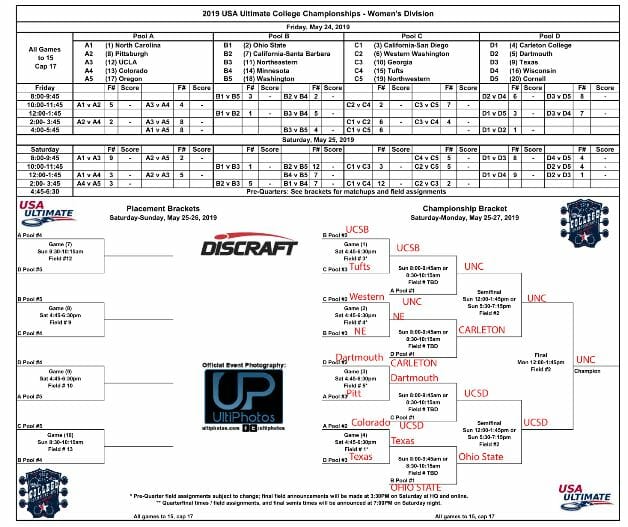 Charlie Enders (Staff Writer)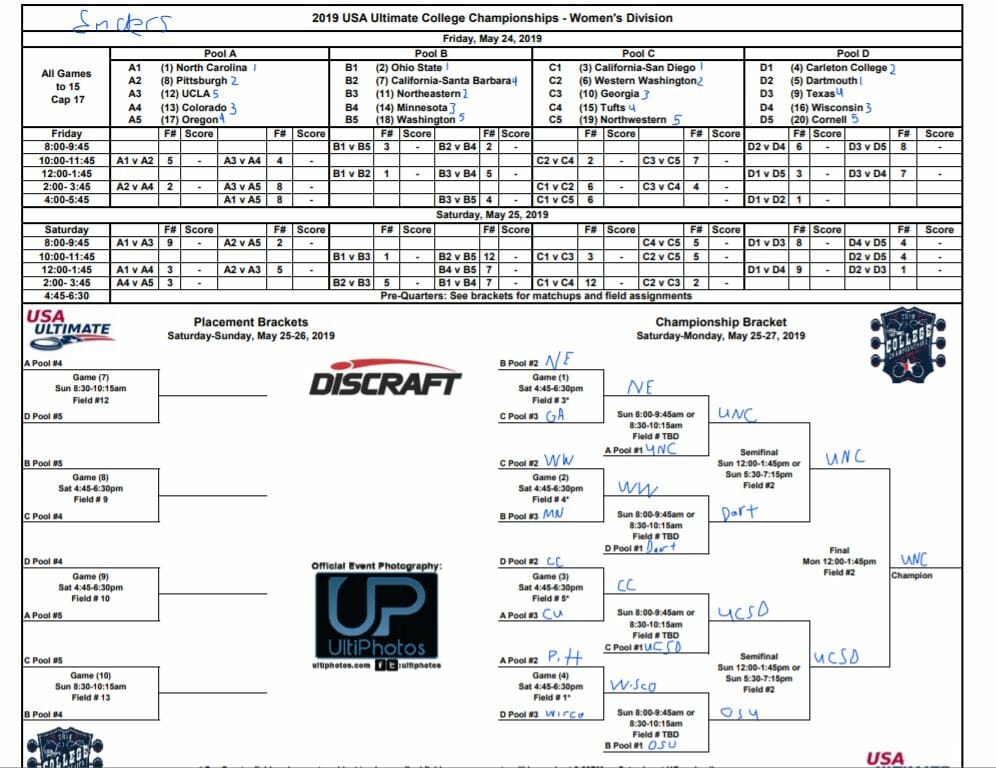 Keith Raynor (Senior Editor)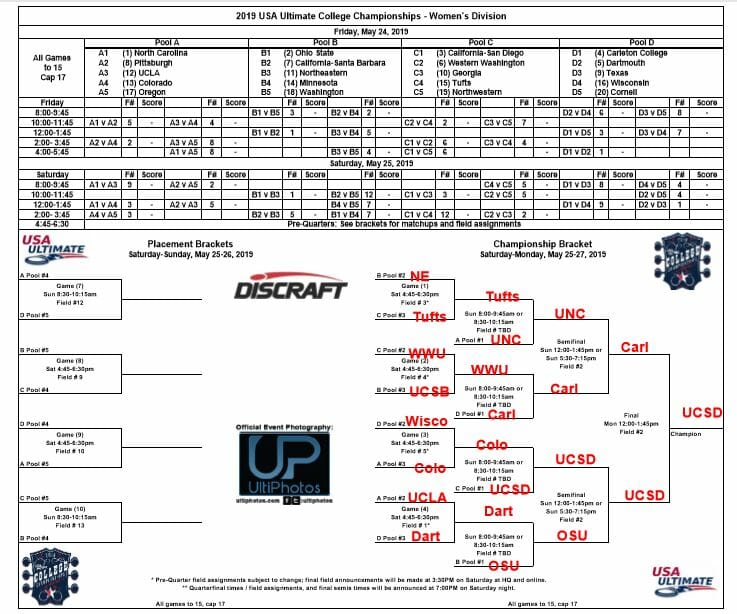 Michael Ball (D-III Men's Editor)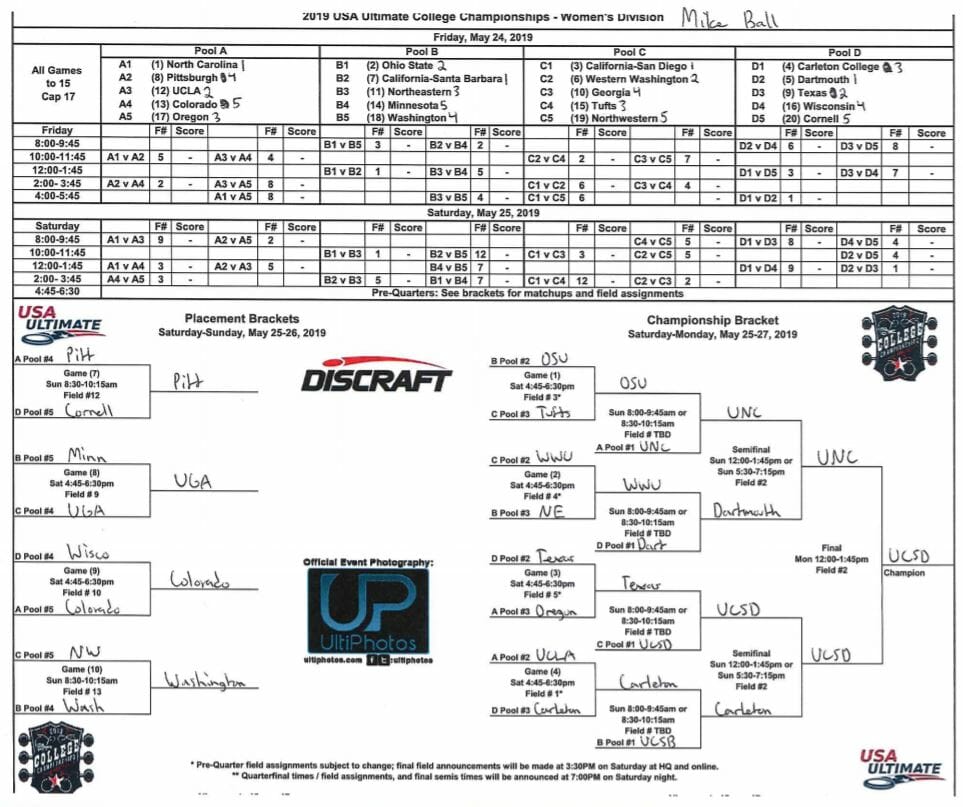 Steve Sullivan (Executive Editor)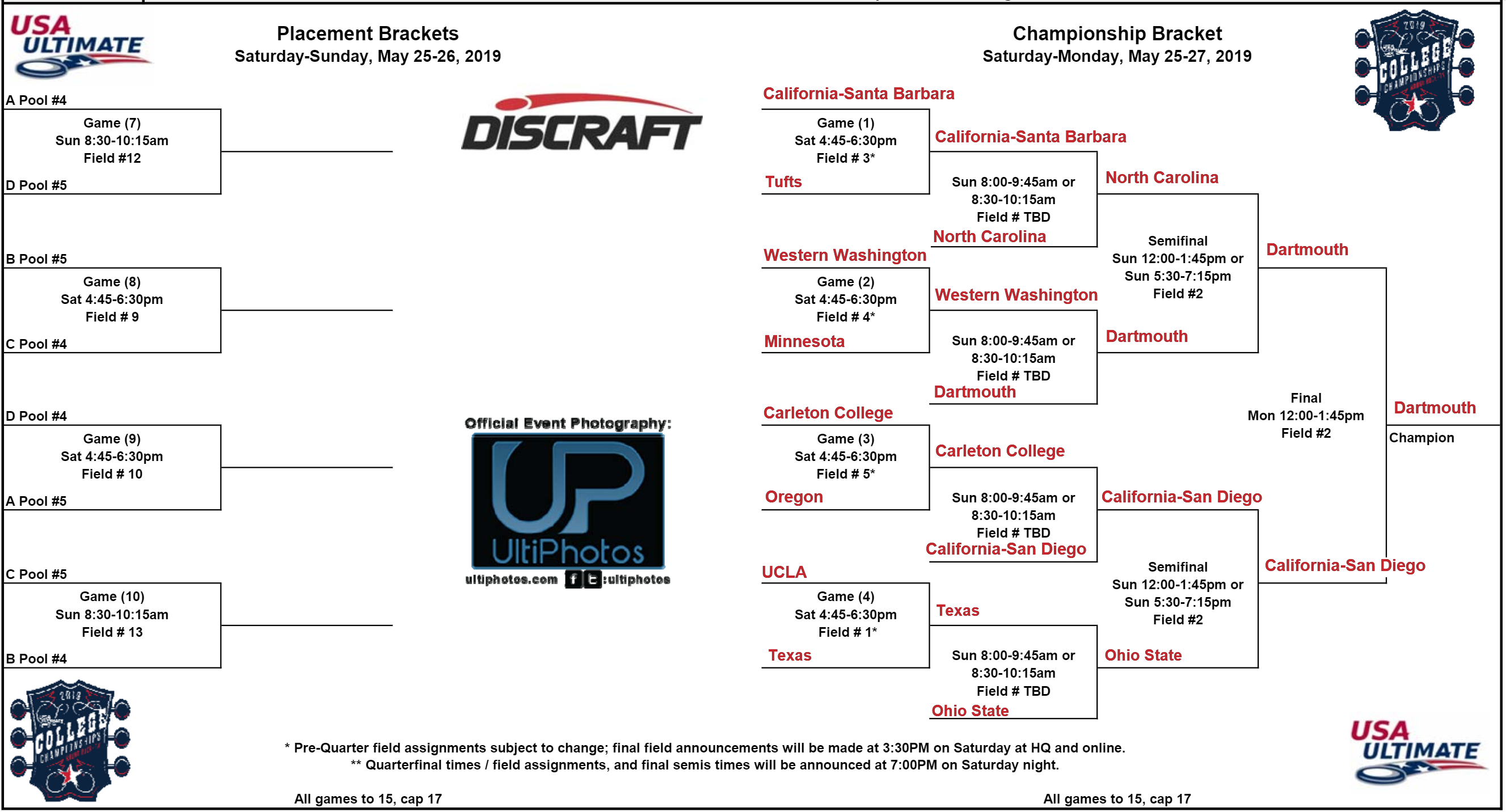 Scott Dunham (Copyeditor)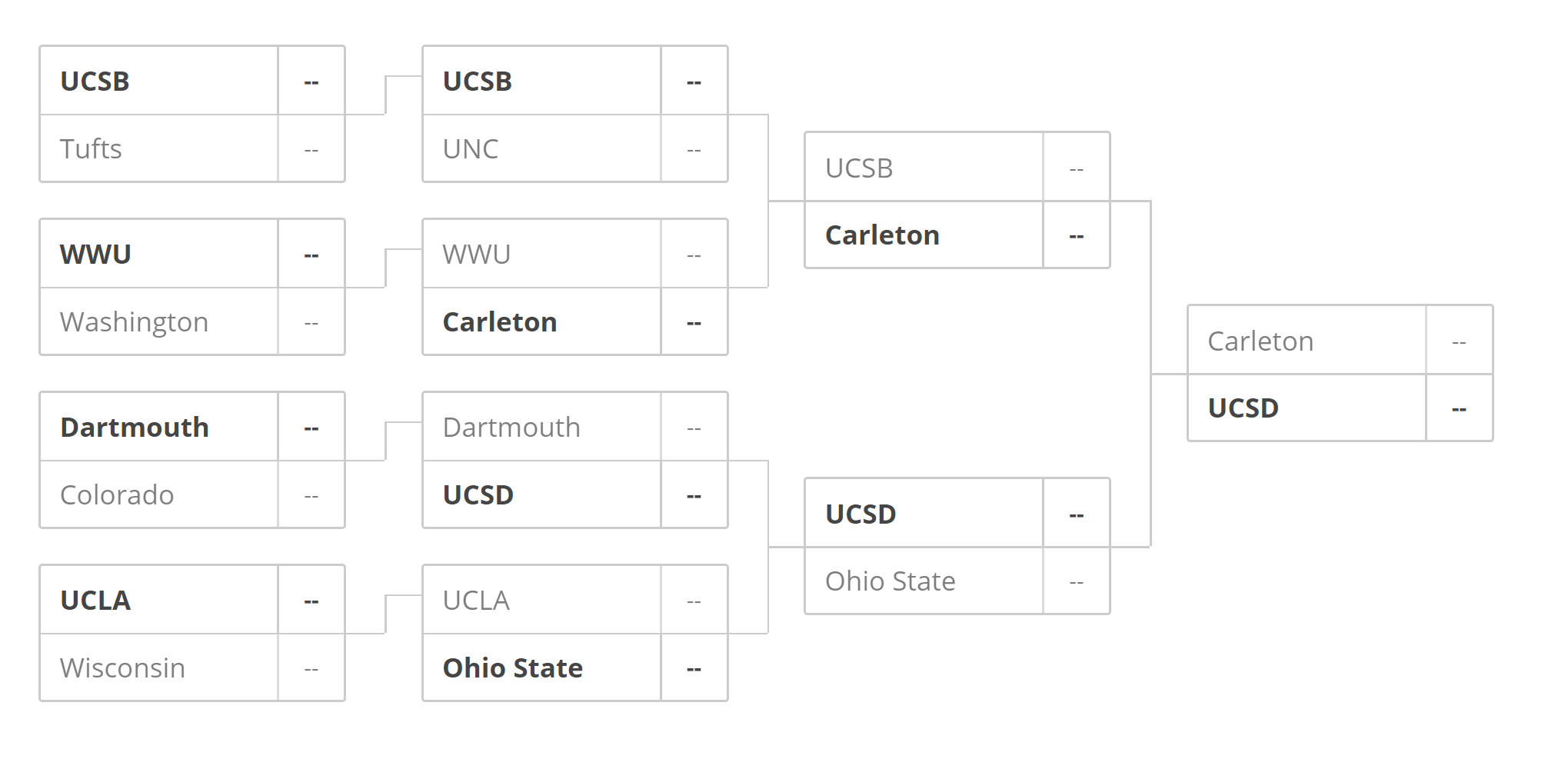 Men's
It's shocking, but North Carolina is being picked to win another title. Only two people bucked the trend by picking Brown.
Colin Clauset (Northwest Reporter)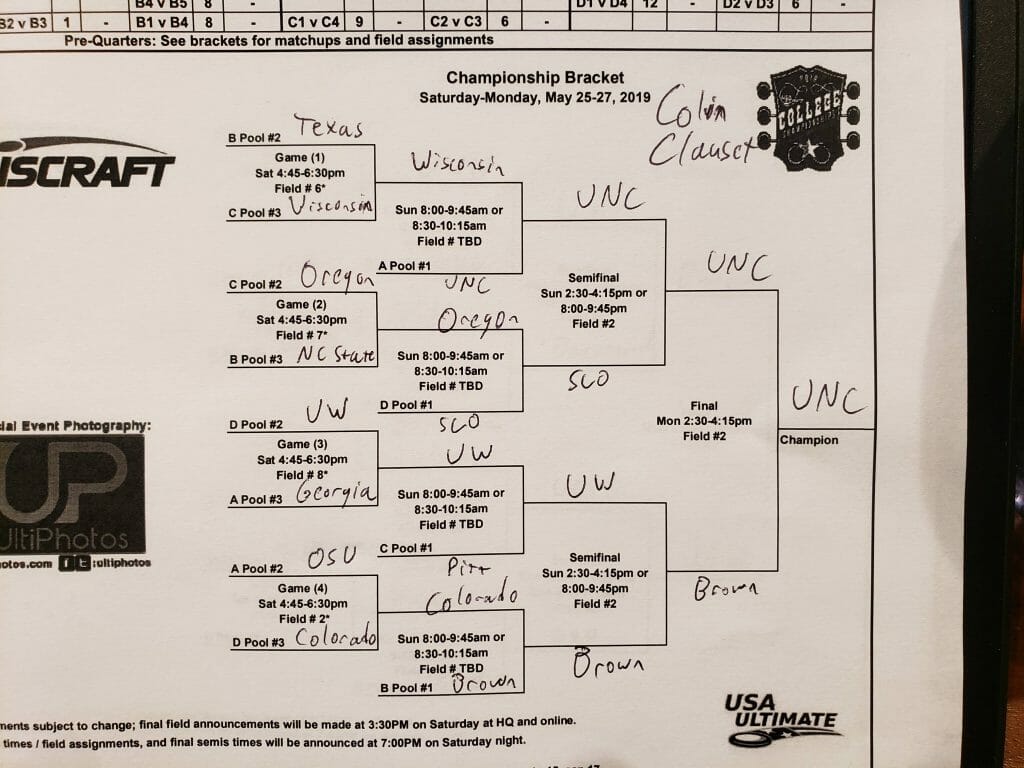 Patrick Stegemoeller (Senior Staff Writer)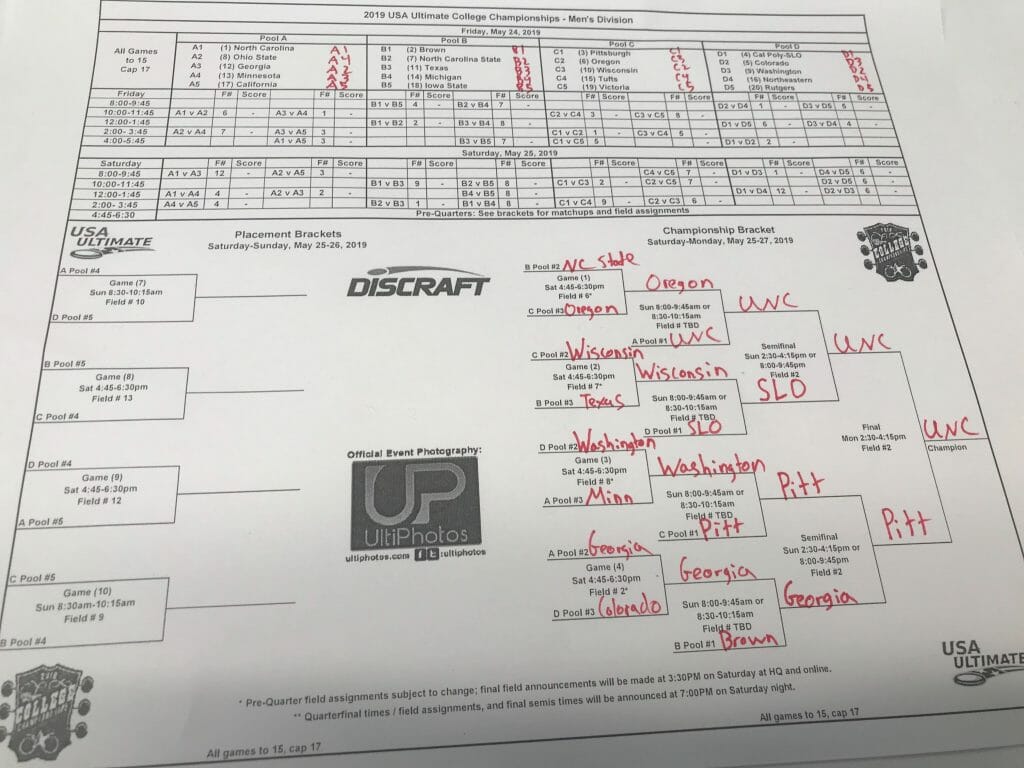 Charlie Enders (Staff Writer)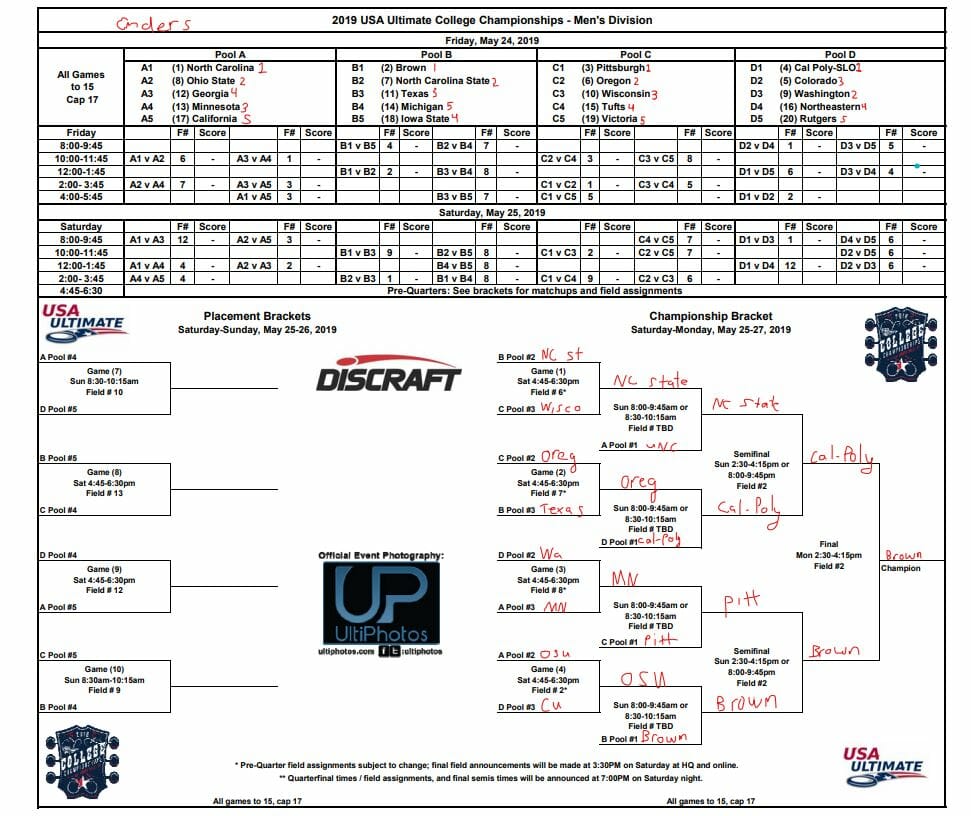 Keith Raynor (Senior Editor)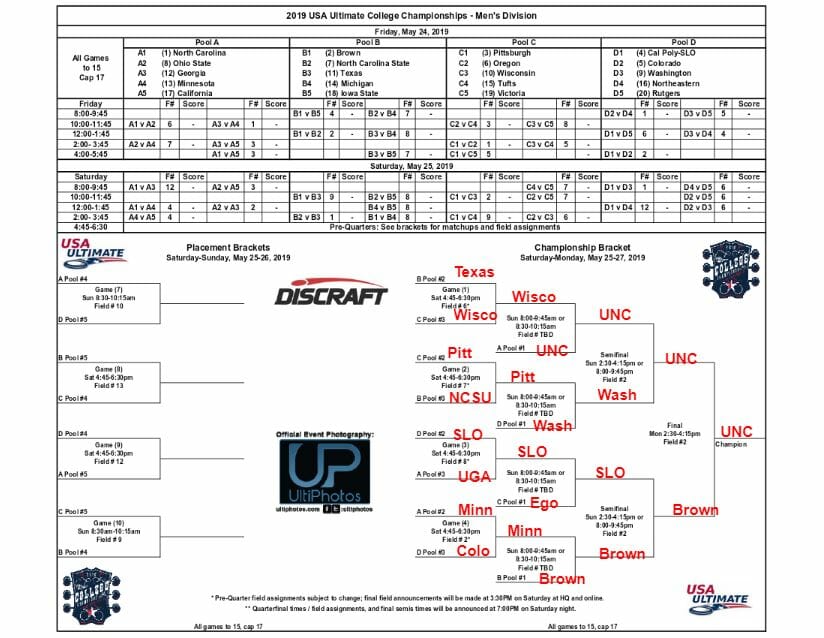 Michael Ball (D-III Men's Editor)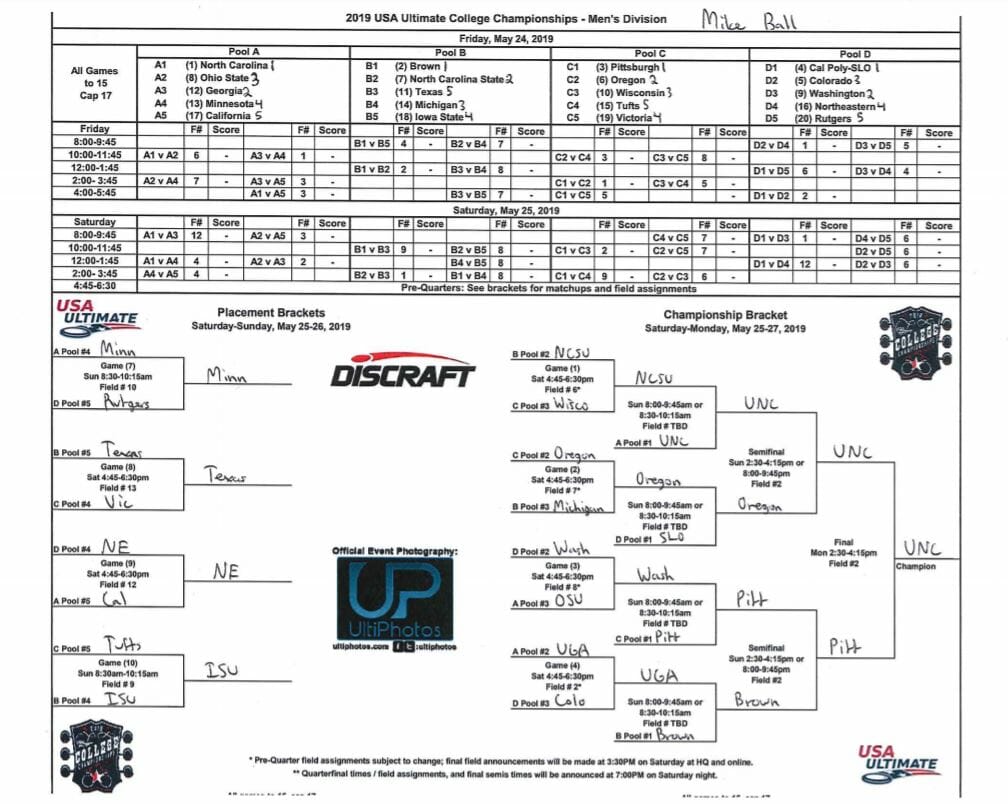 Steve Sullivan (Executive Editor)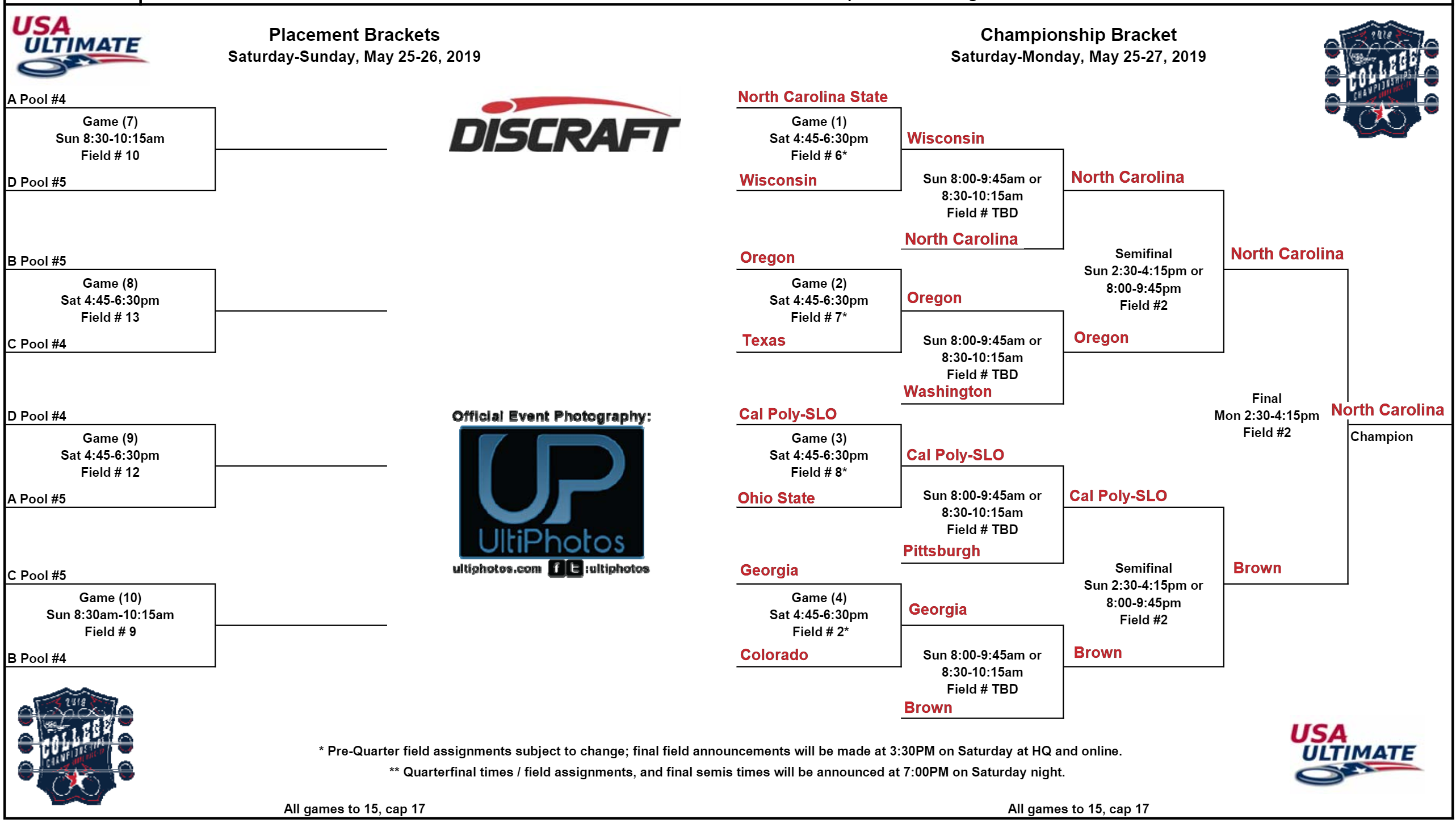 Scott Dunham (Copyeditor)