All three divisions are covered as we prepare for the prestigious youth tournament.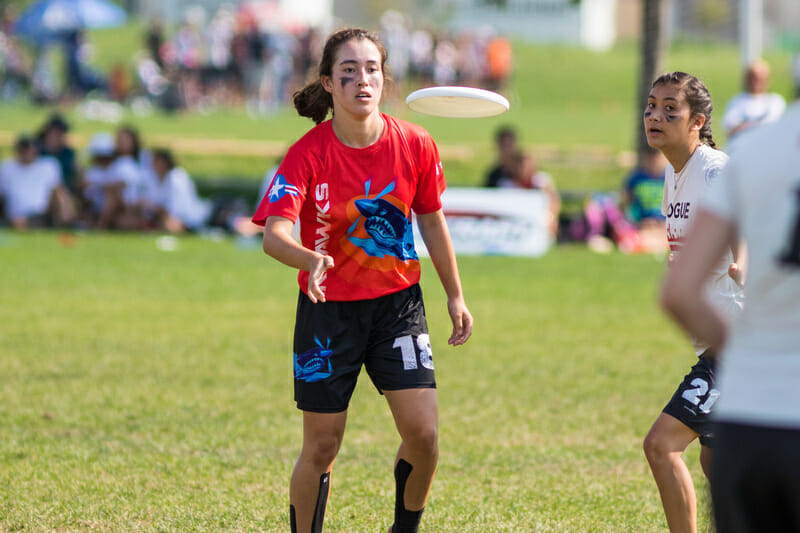 A few fields away from the bracket play of some of the world's best club players at the U.S. Open will be USA Ultimate's future club players. The Youth Club Championships have seen an increase in depth and talent nearly every year. While the small window of reasonable eligibility means teams are constantly losing stars, they are often gaining new ones. The top programs have often remained the same, but predicting who will move from the margins, who will surprise and disappoint, and more importantly, how those things will happen, is always going to be a challenge. But learning about the top talents of tomorrow is a treat worth being wrong for.
Mixed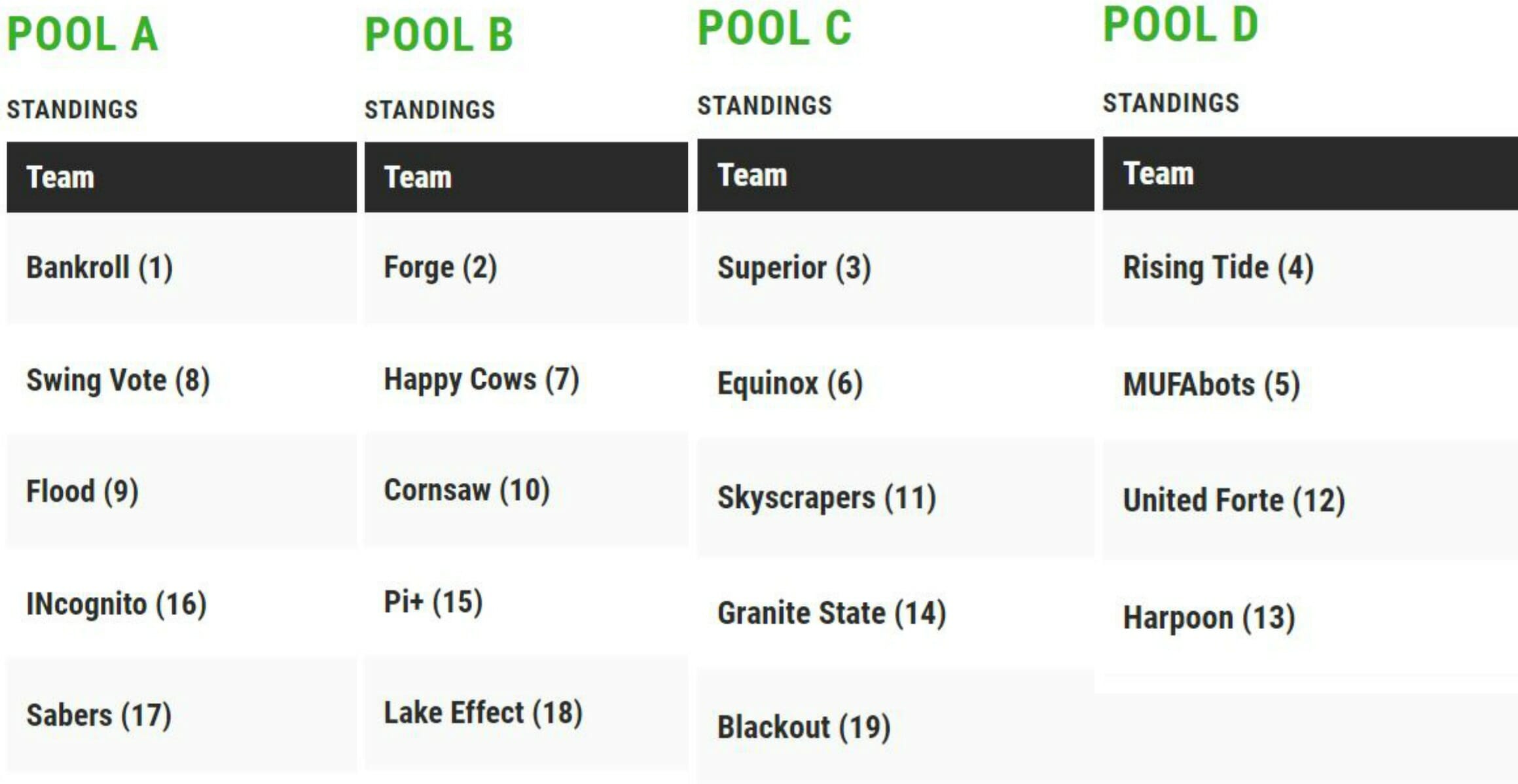 The Mixed division promises a new champion. POWERLINE is not back in the fold, but the three teams who finished behind them are, including the heavy favorite, Bankroll. Last year's top four asserted themselves, creating a clear top tier, but it's truly unclear who the top challenger to Bankroll will be. Gone are last year's stacked pools, and the even distribution may open up new opportunity for lower seeds and upsets.
It hasn't been the most straightforward path the no. 1 seed for DiscNW Bankroll, but the Seattle squad has a clear hold of pole position. They are the only U20 team representing Seattle and come into the tournament as the division's reigning runner-up. Many of their top contributors have returned, including 2018 team assist leaders, Otis Williams and Alexander Katz, and leading goal-scorers, Abby Hecko and Hazel Ostrowski. Hecko continues her world tour, having led her Roosevelt High School club to a victory at the High School National Invite and earning a gold medal with the U24 US National Team. Amy Nguyen is also back, while Anna Goddu joins the team, giving them likely the best group of female players in the division, and maybe the whole youth division.
The remaining two teams in the field that reached the 2018 semifinals both could be contenders this year, but with very new casts. Philadelphia Forge and Minnesota Superior are both top seeds, but have few of their leaders from last year's event. Superior will turn to Clara Bils, Jedi Casas, and Mateas Simonson to provide top end production, supported by Sydney Miller, Lucy Weld, Ian Tacheny, Eva Fischer, and others. Philadelphia's success was driven by Eli Block, Nate Little, and Bethany Eldridge, so they'll need their new faces to step up quickly to repeat it.
Perhaps ready to step into that void is Madison MUFAbots. They struggled to keep up with the top tier last year, but return much of their production and have learned the lessons of last year's competition. Nico Ranabhat has takeover ability, and Isaac Wasserman, Sebastian Brauer, Grace Goldenberg, and Tenley Abbott are part of the now-seasoned core from Wisconsin. Their 2018 quarterfinal exit may have simply been the preview, and the feature presentation could be a deep run.
A new challenger could be Lexington Pi. The Homeschool outfit is not exactly the same crew that was competing in high school events this season, having added a powerful contingent from the Cincinnati scene. Savannah Jeffries, Ella Enders, and three Monnin siblings can be impact players, and they join Josh Wu, Joseph Lindemuth, and Lula Dutille. It shouldn't take long for these familiar units to find chemistry, and there's a wealth of talent on the roster.
Girls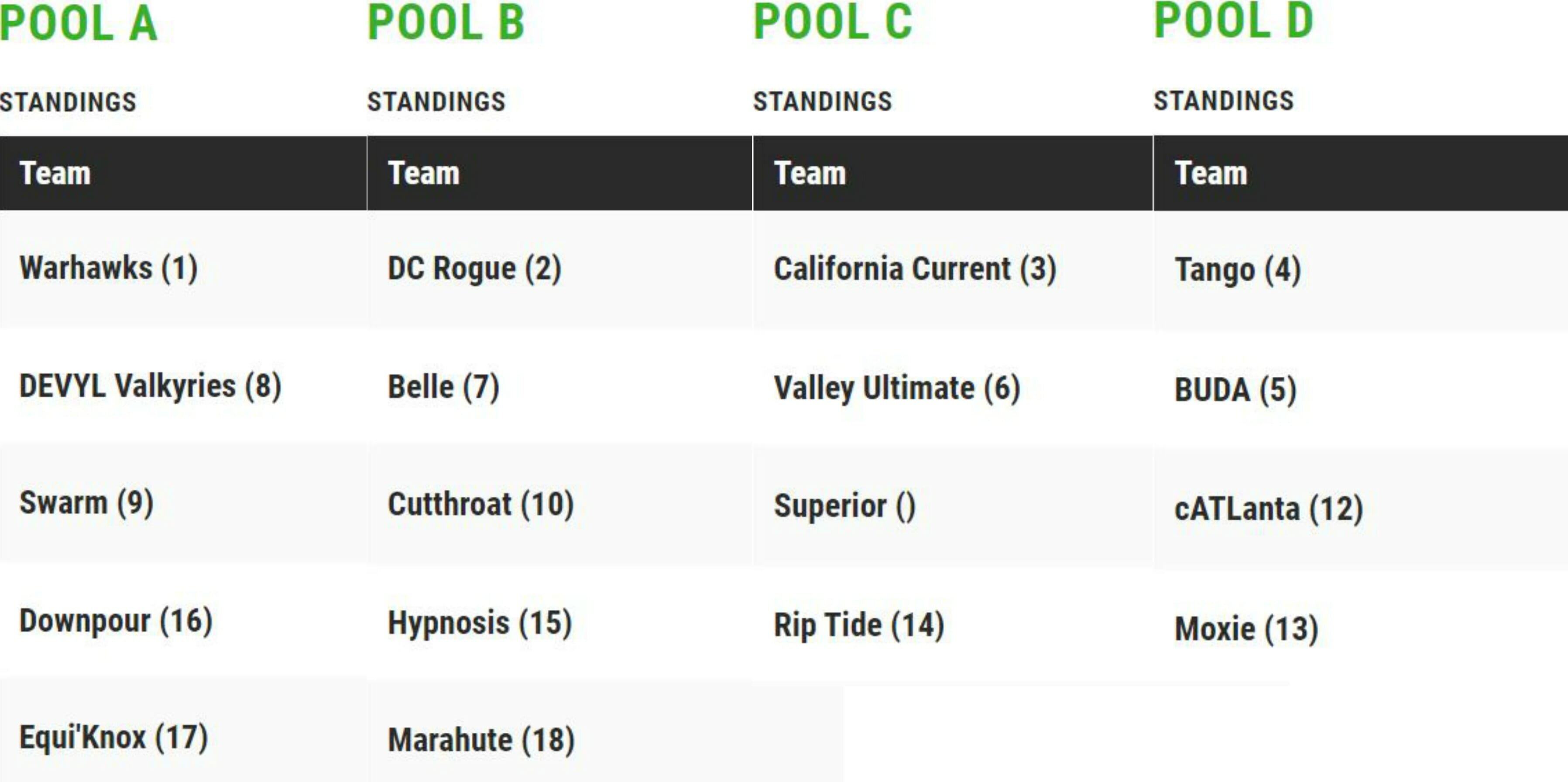 The Girls division is headlined by the returning champion Triangle Area Warhawks. The North Carolinians have a strong probability of winning a third straight YCC title. A regionally diverse group of teams are lined up to take on the tall task of toppling the Triangle.
The first in line is Washington DC Rogue, runner-up to the Warhawks for each of the past two seasons. They lost quite a bit from last year with Caroline Tornquist, Katherine Sanz, Kirsten Knisely, Grace Alston, and superstar Ella Juengst. That'll mean much more is asked of CeCe Collinson and playmaker Olivia Arellano, while Miranda Baltaxe and Taylor Smith return and could take on larger roles. Margot Nissen, the backfield anchor of last year's U17 team, should also get plenty of opportunity to make an impact.
Boston BUDA looks primed to have a strong performance in Blaine. They will have to make up for losing Tess Johnson, Caroline Tessy, Mira Anderberg, and others, but Jessie Chan and Adrena Seferian give them veteran experience to build around. The Newton North contingent offers Alex Hecht, Grace Zucchero, Jocelyn Sun, and Gigi Downey, a group with chemistry and discipline. There's plenty of depth on the roster, which helps put 2018's quarterfinals exit — by a single goal at the hands of DiscNW — in the rear view.
It could finally be the year for Texas Tango to break through. The won Pool B last year, led by the brilliance of star Skye Fernandez. She is back to propel them this year and will probably lead the division in assists. But Tango returns more than just their high-powered handler: Savanna Tucker, Elyse Hall, and Caroline Stone are all in tow, each a year wiser. The Texas community will be rooting heavily for them to show just how much the Lone Star state has in the pipeline.
A few of the other top seeds are in the midst of heavy turnover that makes their outlook murkier. Amherst Valley Ultimate has eight returners, highlighted by Rachel Oram-Brown, while just seven1 players return for California Current, who will need a lot from Allyn Suzuki. The script is similar for Utah Swarm, though they have both Autumn Sanders and Olivia Munns back for this year's campaign. Cincinnati Belle is in the same boat, and will depend on Maddie Campbell to act as their biggest threat. New Jersey DEVYL might prove an exception, with Yvonne Tang and Sydney Brewster providing continuity that could push them above this crop of teams.
But it's hard to see someone overcoming the top seeded Triangle Area Warhawks. Alyssa Ehrhardt and Clil Phillips figure to be two of the best players at the tournament, but Jennifer Wang and Ellie Cubrilovic ensure their top end isn't thin. Stars like Kate Lanier, Dawn Culton, and Margaret Barry are gone, but they reload. Their roster will be skilled and well coached, and they'll get instant production from Charis Barry, Izabella Cope-Musleh, and Bella Russell, the top trio from the U17 squad. That combination of talent and experience should be enough to guide them to another undefeated tournament.
Boys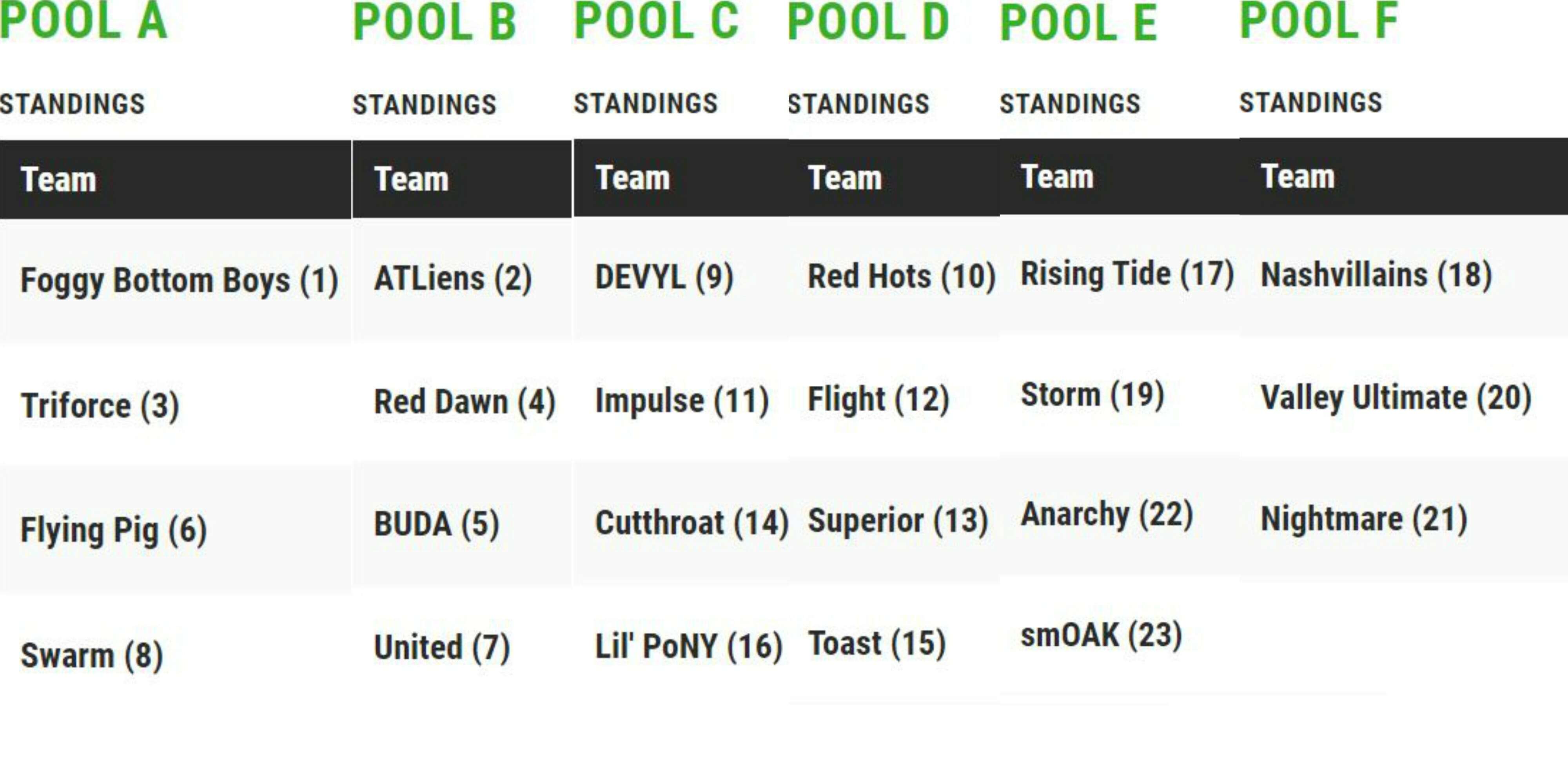 The Boys division feels fairly hotly contested, despite the return of the top end of the reigning champions, Foggy Bottom Boys. There a numerous contenders in the field, and an undefeated run would be an impressive feat for any club. This is the only division with power pools, with teams divided into three tiers. Each of the top eight seeds in Pool A and B will make the bracket, while none of the bottom seven seeds in Pool E and F are eligible. The top two from each of Pools C and D will advance to compete for the championship.
Washington DC Foggy Bottom Boys are the tournament's top seed, and the ostensible favorites, led by the combo of Jacques Nissen and Matthew McKnight. While they are certainly deeper than their leading men, expect to see those two piling up some of the division's more impressive point tallies. Ben Preiss and AJ Merriman may be gone, but Aaron Rosenthal, Walt Johnson, and Marcelo Ruggiero are strong candidates to step up.
The next four sides in the seeding are all fair picks to win a championship: ATLiens, Triforce, BUDA, and Red Dawn. It would take tremendous performances from the stars of Texas United (Matt Chambers)2 and Cincinnati Flying Pig (Gabe Dorsey) to make a deep run. But perhaps don't completely overlook Utah Swarm, who have a nice Lone Peak trio in the middle with Zach Burnside, Kalten Toone, and DJ Sorensen.
The Atlanta ATLiens are mostly built around the cores of Grady and Paideia, the city's premier programs. Grady disappointed with an early exit at the High School National Invite, but Aidan Downey, Adam Miller, Franky Fernandez, and company will combine with Ben Dameron, David Chalmers, and the Gruel contingent to be a formidable squad once again. If tradition holds, they'll be athletic, aggressive, and ultimately, a volatile team capable of big swings in momentum and caliber.
Last year's no. 1 seed, Triangle Area Triforce went undefeated until getting knocked out by DiscNW Supreme. They thrive on their depth, and while Kevin Pignone's steadying backfield presence and Ramzi Cope-Musleh's scoring ability will be key factors, Triforce will likely succeed behind widespread contributions. They'll be very familiar with their southern neighbors, the ATLiens, who they'll see in pool play.
Like Triforce, Boston BUDA had a bit of a disappointing showing in Blaine a year ago. But they return Orion Cable, a candidate for the division's top player, along with handler Zach Riley. They have a tough draw, but players like Wyatt Kellerman, James Cairn, and Luca Harwood give them the depth necessary to emerge unscathed.
Bay Area Red Dawn are also a strong threat. They put together a solid showing in 2018, as the lone team to reach quarterfinals from the lower pools. They pick up Daniel Landesman, one of the top high school players in the division who featured as part of the top end of San Diego's champion mixed team last year. Joining him is the versatile Leo Gordon, a speedster armed with disc skills, and many of his Berkeley teammates, including Aidan Curry, who led mixed division's Happy Cows in assists in 2018. Don't be surprised if finish at the top of their power pool this year.
There are some candidates to come from the lower pools for bracket runs, as Red Dawn did last year. New Jersey DEVYL will turn to Aylen Learned, Matt Labar, Jack Cioffi, and Tristan Yarter to act as the engine of the top seed in the middle tier. Minnesota Superior lost just a single game at last year's tournament, but they'll enter this year with a lot of new faces on the roster. Anthony Jirele and AJ Larson will be strong and difficult to cover in the cutting lanes, and players like Paul Krenik and Cody Connolly will have to rise the occasion. Chicago Red Hots take over where Illinois left off, powered primarily by the Neuqua Valley progam. Brandon McCluskey and Luke Bleers are proven performers, while the growth of Sam Swiatek and Nate Cinnamon could help replace Joey Kennedy and Joe Cercello's lost production.
---
Retraction: previously reported as five. ↩

Although, there's a rule that says you can't play in YCCs if you played in the college series, but ? ↩