A Southeast preview and an early look at South Carolina.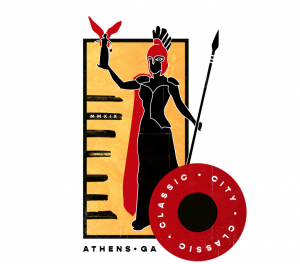 Ultiworld's college fall coverage is presented by Spin Ultimate; all opinions are those of the author. Gear up for your big games, your tournament parties, and everything in between at Spin Ultimate!
The women's division of this year's Classic City Classic may not have quite the Nationals-lite feel of the men's edition but, there's plenty of room for intrigue with one solid Nationals-level squad and a flock of teams hoping to bubble up to the top level in 2020.
Tournament Profile
Date: November 16-17
Location: Athens, GA
Weather: Sunny, lows in the mid-30s, highs in the mid-50s, up to 10mph wind
Top 25 teams (end of 2019 season): 2
2019 Nationals Qualifiers: 1
Filming Schedule
The following games will be filmed (NOT streamed) and made available to Ultiworld Full and Plus Subscribers following the event.
South Carolina v. Kennesaw State
Georgia v. Florida State
Semifinal
Final
The Favorites
Unlike in years past, Georgia Athena are the clear-cut favorite for the CCC title. Reaping the harvest of strong Atlanta-area high school programs like Grady, Paideia, Brookwood, and Lakeside has stocked the team as full of talent as they've seen since the Hannah Leathers years. Though downfield dominator Alex Fairley has graduated from last year's unit, junior Josie Veal and sophomore Marie Perivier, the team's dynamic handling duo, will likely be two of the best in the Southeast again this year. According to coach Javid Aceil, the team are more athletic at this point in the pre-season than they were a year ago. That's a head start that should have them in good position to win the region again.
In terms of winning CCC, though, Athena will have their hands full with the tournament's only out-of-region team, South Carolina Scorch. Scorch have been in the process of perfecting a zone for several seasons now, a look that has been improving with age like a fine wine. They famously had UNC on the ropes in the semifinals of Atlantic Coast regionals last year. With a lot of speed and a lot of throwers, Scorch know how to turn their zone's many deep blocks into fast points, keeping the pressure up on opposing offenses.
The Contenders
A few other teams that figure to inflict some damage at Southeast Regionals this year will be in action this weekend. Georgia Tech Wreck have one of the region's best players in senior Ollie Peterson. For pure spectacle, the lefty handler's arsenal of throws is only matched by her furious bids. But carrying split squads into the weekend is not likely to earn a CCC victory. Look for a stronger, consolidated Wreck team to lead the charge against Athena in the spring.
Florida State Seminole Ladies, like Scorch, have sown consternation among opponents for several years with a consistently gnarly zone look. No doubt they'll force a heavy share of turnovers with it again. They have another weapon, too: a rapidly maturing sophomore Cami Lamont. Lamont picked up the sport last fall and immediately became one of the Seminole Ladies' most reliable playmakers. If Athena stumble at all this season in the Southeast, FSU will be one of the schools in the crowd most likely to take their place.
Both Emory Luna and Kennesaw State Strix are a year removed from losing top players1. Neither team could quite replace the missing production in time to compete near the top of the Southeast region last year. Nevertheless, their mid-tier 2019 finishes suggest that they haven't fallen far off the mark. CCC will give us a first look at whether either team will make an impression in 2020.
---
Sam Daugherty and Rachel Mez for KSU; Sarah Burzynski for Emory ↩