Rhino Slam's chemistry and timing were impeccable.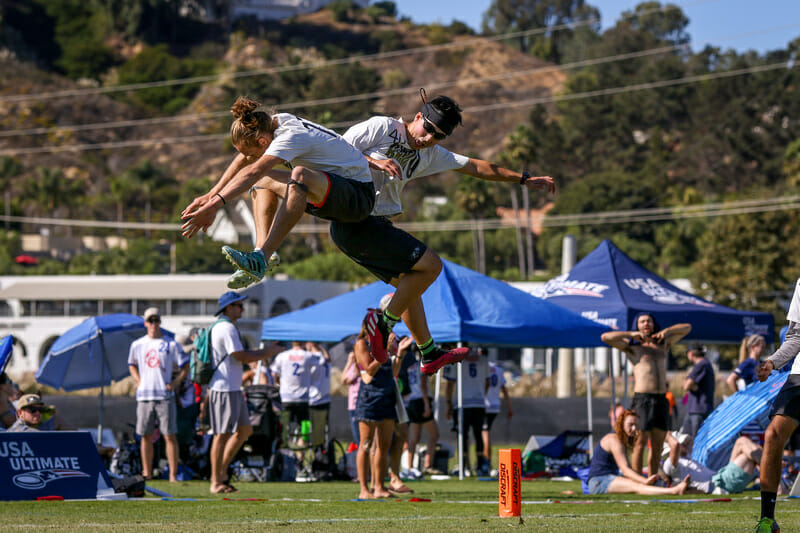 #16 seed Portland Rhino Slam took defending National champions and #2 seed New York PoNY to double game point in their quarterfinal match up at the 2019 USA National Championships, and if not for a rare drop, it looked like they were going to win. PoNY struggled all game to take the disc away from Rhino, and one of the reasons for that was Rhino's brilliantly simple strategy of throwing into undefended deep space.
Watch the following clips and you'll quickly see a pattern: all of them are crossfield throws from the backhand sideline to the forehand sideline, all are caught in the deep space on the break side, and, in all of them, the receiver isn't actually cutting to the space when the disc goes up.
Film Room: How Portland Rhino Slam's Isolation Attack Nearly Sunk PoNY is only available to Ultiworld Subscribers
Already have a subscription? Log in
Whether you visit Ultiworld for our reporting, our podcasts, or our video coverage, you can help us continue to provide high quality content with a subscription. By becoming a subscriber, not only do you receive benefits like exclusive articles and full article RSS feeds, you also help fund all of Ultiworld's coverage in general. We appreciate your support!