Odds on who could win a D-I championship, Player of the Year, and more!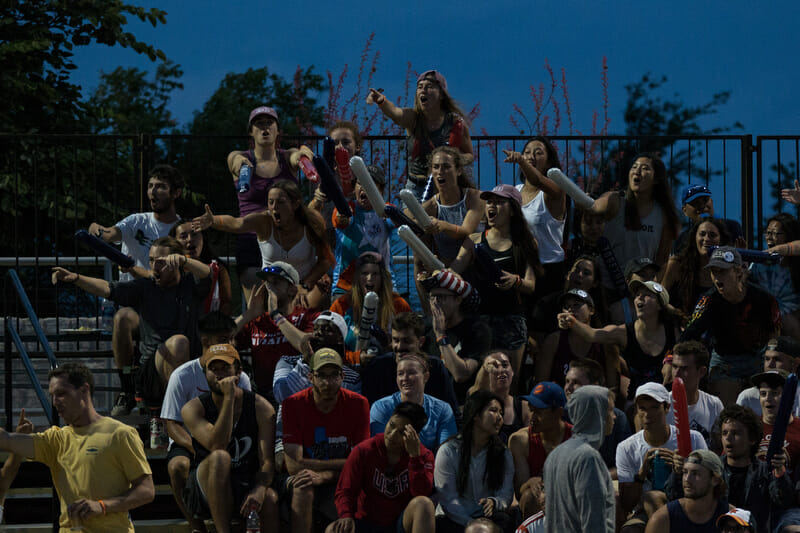 It's time to unwrap some presents as we introduce the 12 Days of College Ultimate. Over the next few weeks of December, we will be releasing one gift per day, though don't count on getting any partridges in pear trees: it's all college ultimate. From top players to strength bid predictions to highlights, we've got a little something for everyone.
Today's topic: a bonus item for our subscribers, 10 futures bets for the college season. If I were the house setting lines for the college season, here's how the board would look. Where would you put your $20?
For those unfamiliar, plus odds mean if you bet $100 and win, you get your bet plus the number, so +150 odds mean if you bet $100 and win, you win $150 more. Minus odds mean you need to bet that number to win $100, so -115 means you need to risk $115 to win $100.
D-I Men's
National Championship
12 Days of College Ultimate: 2020 Betting Odds is only available to Ultiworld Subscribers
Already have a subscription? Log in
Whether you visit Ultiworld for our reporting, our podcasts, or our video coverage, you can help us continue to provide high quality content with a subscription. By becoming a subscriber, not only do you receive benefits like exclusive articles and full article RSS feeds, you also help fund all of Ultiworld's coverage in general. We appreciate your support!