New reasons for optimism about ultimate's Olympic hopes?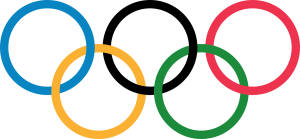 This article was originally published as a part of my monthly business and sport development email newsletter, In The Zone, which goes out to all Ultiworld subscribers. Subscribe today to get access!
I have long been interested in reporting on ultimate's Olympic dreams. When I first covered the story in 2012, the possibility of ultimate getting in was remote. Privately, top ultimate leaders said that the time horizon for potential inclusion was 25-50 years, if that. The Olympics were rigid: almost no program changes, the same sports every four years.
A lot has changed in the last seven years. The International Olympic Committee has recognized that the Games have not adapted well to the times and has started to put more emphasis on appealing to younger demographics with new sports. This year's Summer Games in Tokyo will represent the first step towards a more flexible version of the Olympics.
Although ultimate has already been ruled of Tokyo and Paris 2024, Los Angeles' upcoming 2028 Games are very much a possibility.
World Flying Disc Federation President Robert "Nob" Rauch, USA Ultimate CEO Tom Crawford, and WFDF treasurer Kate Bergeron were invited in November 2018 to meet with the LA 2028 organizing committee, including the CEO and Director of Competition.
Expecting a quick meeting, Rauch and company put together a two minute highlight video and prepared the elevator pitch for ultimate.
But when the LA 2028 leaders were both very familiar with ultimate – the CEO dated an involved player while at Stanford Business School and the Director of Competition used to go to ultimate parties with a good friend that played – it became clear that this wasn't going to be your typical '7-on-7, you can't run with the disc' kind of meeting.
"We were back on our heels in a good way," said Rauch.
The meeting ran long, way long – an hour and 45 minutes. The Olympic team wanted to talk specifics. What athlete quota would ultimate need? Could you only play on grass or would beach work? What kind of alternative formats, like 5-on-5, would be options?
"It was a conversation on a very different level than we had anticipated," said Rauch.
Rauch, who has been leading WFDF since 2011, says that he now puts ultimate's odds of getting onto the LA 2028 program at somewhere between 33 and 50%, truly a reversal from the longer term view at the start of the decade.
Now, they will have to wait. Not only is the event nine years away, but the LA Olympic Committee is now on a quiet period. Discussions about 2028 will be on the sideline until at least after the Tokyo Games and perhaps all the way through Paris 2024.
And there are still plenty of hurdles. Very few additional sports are currently getting added to the Games – Tokyo will feature five new sports, and Paris just four, three of which are debuting in Tokyo. The similar slate is seen as a blow to other non-Olympic sports, like ultimate, that are hoping to get added.
But ultimate's strong appeal to younger players, mixed gender play, and emphasis on sportsmanship are all things that the IOC says that it wants to see from its Olympic events.
Whether that will be enough to outweigh ultimate's limited commercial appeal remains the big question mark. The Olympics are a multi-billion dollar enterprise, and the standard Olympic sports get millions of dollars a year in funding from the IOC. NBC announced this summer that they expect to surpass their $1.2 billion in ad sales from Rio de Janeiro 2016. And that's just the US market!
For now, WFDF is focusing on doing what it can to comply with international sports federation standards and make a good impression at the other multi-sport international events like the World Games that are seen as stepping stones to the Olympics.
A recent Global Association of International Sports Federations governance survey ranked WFDF 3rd out of 54 federations, said Rauch.
"We're trying to give [the IOC] no reasons to say no to us," he said.