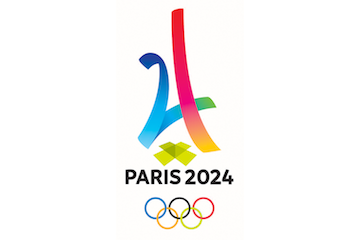 The Paris 2024 Summer Olympic Games today announced a proposal to include breakdancing, sport climbing, skateboarding, and surfing as additional events for the upcoming Games. Ultimate will have to look ahead to the 2028 games in Los Angeles.
Pending International Olympic Committee approval of the plan, those four sports will join the standard lineup for the Paris Games as part of the Olympics' new focus on adding select events in each host city.
The IOC-recognized World Flying Disc Federation applied for potential inclusion for ultimate in the Tokyo 2020 games but failed to make the shortlist. WFDF applied again for Paris but did not make the cut.
"It was a pleasure and honor for WFDF to discuss the possibility of inclusion of Flying Disc sports to the Olympic Games 2024 in the French capital with the Paris 2024 Executive Team members and staff and we thank them for their consideration," said WFDF President Robert L. "Nob" Rauch in a statement. "We would like to congratulate the four sports selected for the proposal and we are sure they will make a positive contribution to the Games. We will seek to learn from their experience as we look forward to consideration for inclusion in the Programme of the 2028 Olympic Games in Los Angeles."
Three of the four sports that are set to be added for Paris — sport climbing, skateboarding, and surfing — will make their Olympic debuts next year in Tokyo.
The similar slate for Tokyo and Paris is seen as a blow to other non-Olympic sports, like ultimate, that have sought inclusion. The World Squash Federation, which has unsuccessfully put forth squash for inclusion in four straight Summer Olympic Games, wrote in a joint statement with the Professional Squash Association, "The proposed list of four sports only, of which three sports are already confirmed by the IOC on the Tokyo 2020 Olympic programme, leads to a belief that Paris 2024 and the IOC favoured sports already in the Olympic programme, leaving practically no opportunity for other sports."
Still, ultimate's odds of making an Olympic debut have long been best for the upcoming Los Angeles 2028 games. Given the rich history of disc sports in the US, and particularly California, and the United States Olympic Committee's familiarity with USA Ultimate, ultimate should have a fighting chance.
Freestyle will be on the program at this year's inaugural World Urban Games in Los Angeles, in what could be an early test for USAU and WFDF on the international sports stage.