Major Asian tournament Dream Cup canceled.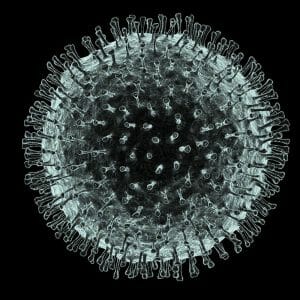 The potential of a wider global spread of the coronavirus outbreak that has killed 2,700 people, severely disrupted life in some Chinese cities, and roiled financial markets has begun to affect sporting events.
Soccer games in China, South Korea, and Japan have been canceled, Italian league games are being played without spectators, and many international events have been postponed. There has been some concern that the Tokyo Summer Olympics could be forced to relocate or even canceled.
Japan's Dream Cup, one of the most important ultimate tournaments in Asia, was canceled this week due to coronavirus concerns. "The event, which was scheduled to be held for three days on March 13 (Fri), 14 (Sat), and 15 (Sun), was canceled today under the direction of the Japanese government due to the 'expansion of the new coronavirus infection,'" wrote Club Jr. President Akihiko Yoshida (translated from Japanese). "It is official. It's a shame that we can't help but cancel the tournament we've been building for more than 20 years."
With major ultimate events scheduled for May (College Championships in Milwaukee, Wisconsin, and Columbus, Ohio) and July (World Ultimate and Guts Championships in Leeuwarden, Netherlands, and World Junior Ultimate Championships in Malmo, Sweden), USA Ultimate and the World Flying Disc Federation are paying close attention to the coronavirus situation.
"It's just starting to come on our radar in the last day or two, reading the news and seeing international sporting events get canceled," said USA Ultimate Director of Communications Andy Lee. "We're paying a lot of attention to what's happening in the sporting world and how it's being handled."
"It's a little premature to speculate on whether something's going to be postponed or canceled, but it's definitely something on our minds about how events can be impacted," he added.
WFDF is in a similar position. "We obviously are monitoring the situation closely but neither we nor anyone else know if this will fade away in the next one to two months or not," said WFDF President Robert "Nob" Rauch. "We are still planning to host the events as of today and will reevaluate that decision if there are new facts to consider and as we get closer to the events."
Though research is ongoing, coronavirus appears to spread easily among humans, including reports that it can be transmitted by asymptomatic carriers. As a result, large public gatherings have been canceled by local governments worldwide.
UPDATE: Both USA Ultimate and WFDF have released statements about their monitoring of coronavirus.