Get your popcorn ready!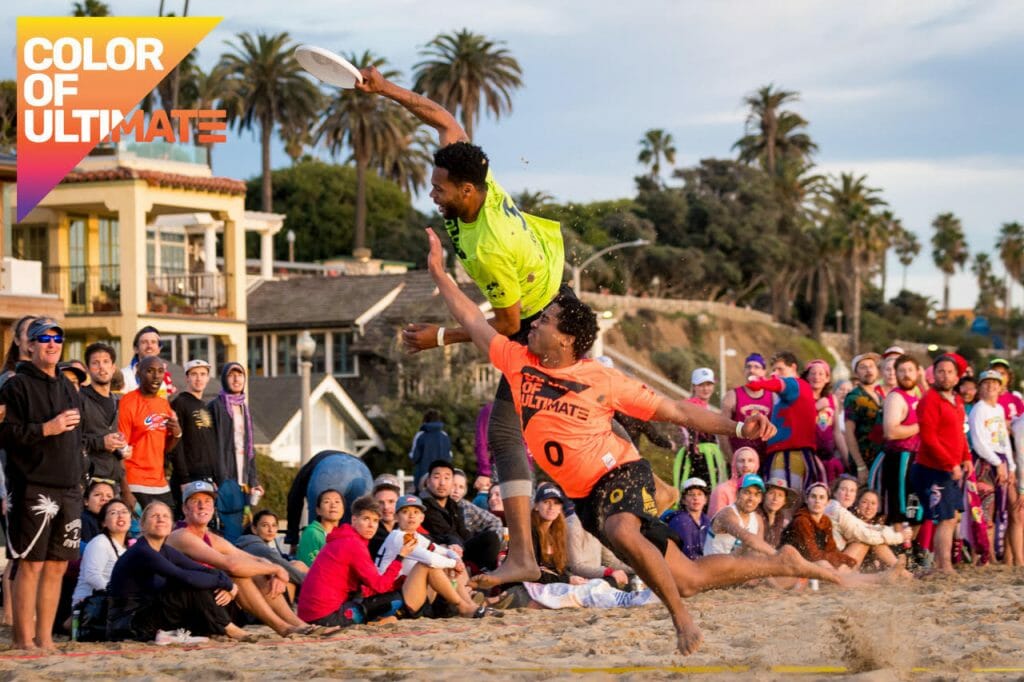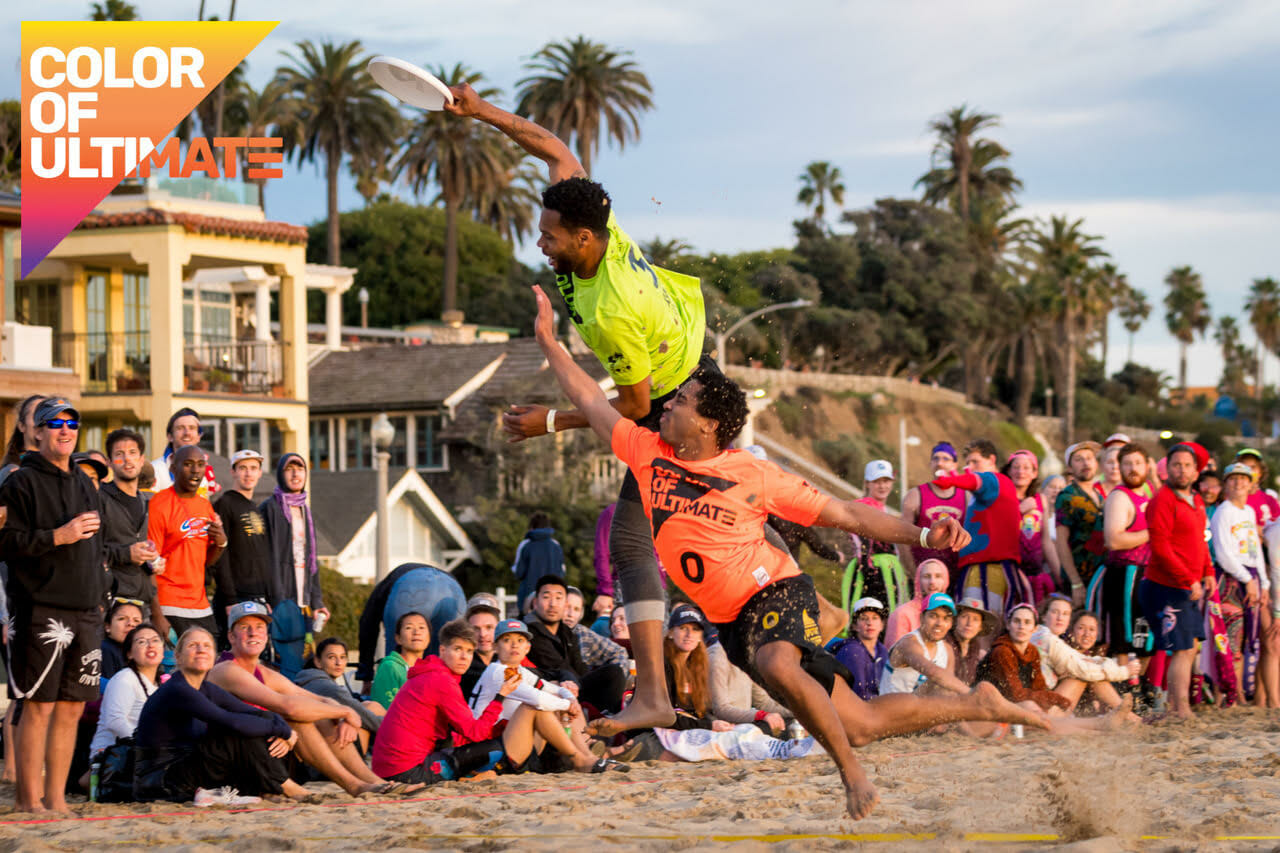 Set your calendars for 8 PM Eastern time on Tuesday, March 24th, as we debut the Color of Ultimate game from LA Throwback on YouTube!
The matchup between Team Biles and Team Manuel features 30 of ultimate's most talented players of color competing on the Santa Monica beach at sunset with a raucous crowd on hand.
The premiere will feature a live chat on YouTube with members of the Color of Ultimate team and Ultiworld staff joining the conversation.
The game is presented by the Premier Ultimate League's Atlanta Soul, the American Ultimate Disc League, Spin Ultimate, Aria Discs, Savage Ultimate, USA Ultimate, and the AFDC: Project Diversity.
This past June, the Color of Ultimate hosted a highly successful game in Atlanta. The organization works in close partnership with Atlanta Flying Disc Club: Project Diversity, whose mission is to help people of all socioeconomic and racial backgrounds access and enjoy the opportunities and benefits of ultimate. Although Project Diversity is based in Atlanta, it encourages its mission to be spread in communities across the country and around the world.
After launching a popular documentary this past fall, the Color of Ultimate decided to bring its initiative westward and to the beach ultimate scene to further advance the missions of both AFDC: Project Diversity and the LA Throwback Foundation. The LA Throwback Foundation is a 501(c)(3) public charity that works to support young teams and develop broad leadership in the ultimate community, and to help change the demographics of the sport to more closely reflect the diversity of the wider community. This year's LA Throwback Beach Ultimate Fest hosted over 1500 players from all over North America over the Martin Luther King Day weekend.
Tune in for the game on Tuesday night on Ultiworld.com and our YouTube channel!