More big news from last week.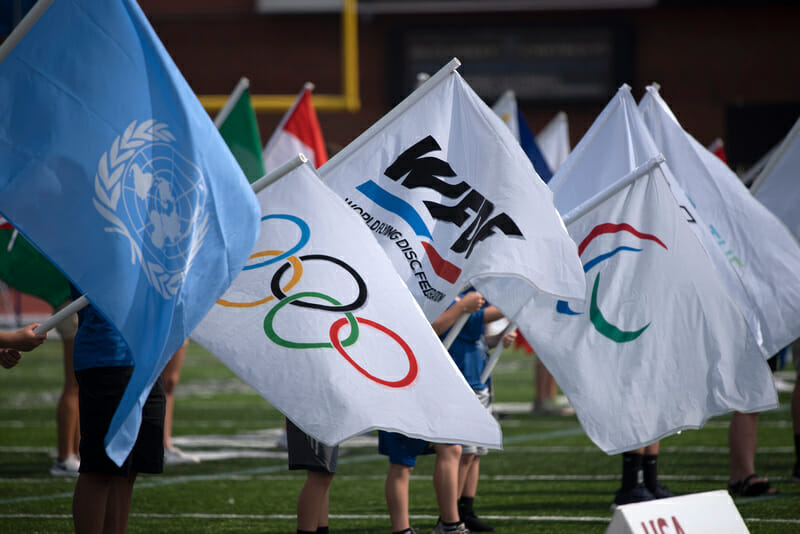 Welcome to Opening Pull, your weekly wrap-up of the previous week in ultimate. We've gathered the news you need to know and highlights you need to see, and we'll let you know what's coming up in the next week.
Live ultimate is on pause for the time being, without a clear end to the shutdown in sight, as the global community combats the spread of COVID-19. For more details, including a timeline, see The Latest on the Coronavirus Impact on Ultimate.
WUGC and WJUC Postponed For At Least 6 Months
WFDF's major summer events have been officially postponed, meaning the World Ultimate and Guts Championships, World Junior Ultimate Championships, and World Masters' Championships are unlikely to occur in 2020. It's an expected, but still devastating, blow to the global ultimate community, especially to the athletes and organizers who've sank so much into these events.
The postponement is more or less a cancellation, as it looks unlikely there will be space in late 2020 or in 2021 for these major events. WUGC operated as a qualifier for the World Games, which doesn't leave room in the calendar. There has been some discussion of a smaller replacement qualifier event.
USA Ultimate Indefinitely Postpones Nationals
For those who held out hope that we might see a familiar version of the D-I and D-III College Championships, USA Ultimate postponed the events indefinitely. While there is a vague idea of a "fall option" floating around, restrictions around traveling and gathering have rendered nearly all sports inert, including ultimate, and made planning for the rest of the year very difficult. As such, this just about closed the door on the 2020 college season. However, could there be an eligibility extension in the works?
Social Select
Our favorite social media items of the past week!
Toronto Ultimate posted this ode to playing the game, comprising clips from television and cinema. It's a great watch!
— Ultiworld (@Ultiworld) March 27, 2020
This Week
We stay safe, we stay inside, and vote for Throw of the Year!