Catch up on what you missed last week!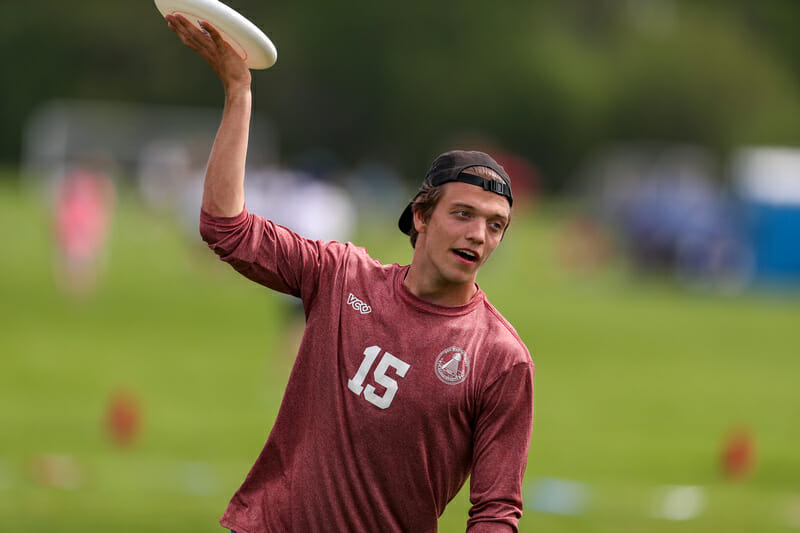 Welcome to Opening Pull, your weekly wrap-up of the previous week in ultimate. We've gathered the news you need to know and highlights you need to see, and we'll let you know what's coming up in the next week.
Live ultimate is on pause for the time being, without a clear end to the shutdown in sight, as the global community combats the spread of COVID-19. For more details, including a timeline, see The Latest on the Coronavirus Impact on Ultimate.
Fifth Years Eligible To Return In 2021
USA Ultimate announced that fifth-year players rostered in 2020 will have their eligibility extended to the 2021 season after their final season was cut short by coronavirus. The decision is similar to the conclusion reached by the NCAA for spring sport athletes.
Some may have held out hope for a full extension to all players, but the College Working Group decided that the cascading effects of a multi-year extension were too committal and potentially harmful to the integrity of the college environment. The College Working Group's proposal is available and describes their considerations in detail.
We will have to wait until closer to the fall to find out who will be back and with which teams. Key fifth years could have a huge impact on the fortunes of teams in both D-I and D-III.
Premier Ultimate League Cancels 2020 Season
After initial postponement, the Premier Ultimate League cancelled their second season. Fans will have to wait to see the official debuts of the league's four new franchises, although Portland Rising simulated a first point. The league had remained hopeful that a potentially shortened and/or late season might come to pass, but it seems as if they don't want to run too late or compete too much with club commitments, even if such opportunities become safer. Keep an eye and an ear out for potential showcase games or other fun events as the league strives to engage with the community.
Nominations Open For Donovan Award
Following the opening of nominations for the 2020 Callahan Award, the Donovan Award began accepting nominations last week. The Donovan, whose criteria resembles the Callahan and is awarded exclusively to D-III athletes, will be accepting nominations through April 30th. The winners will be announced April 17th, a week after voting is set to conclude. Also like the Callahan, this year's Donovan criteria include a provision opening up consideration for an athlete's career body of work, in light of the shortened season.
Social Select
This one speaks for itself.
Drumroll please. NOW PRESENTING WITHOUT FURTHER ADO: "Crotch Spike 101" brought to you by the one and only ⁦⁦@schwambomb⁩ & edited by ⁦@tulsadoug⁩ pic.twitter.com/JhTBfhbX2M

— Brute Squad Ultimate (@100percentBS) April 19, 2020