Looking to combine D-I and D-III Nationals in November or December.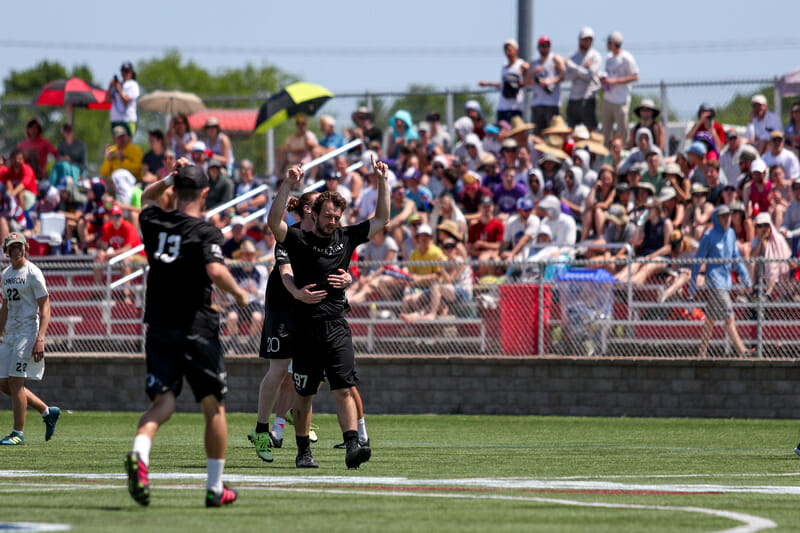 On an interview on the Deep Look podcast last week, USA Ultimate Manager of College Competition Tom Manewitz said that the organization is looking to host a 2020 combined Division I and Division III College Championships event in the late fall.
USAU had previously mentioned the possibility of a fall event, but, for the first time, we got some specifics.
"We're certainly looking at timing for an event — November, December timeframe," said Manewitz. "So that would mean warmer weather climate: Florida, Texas, California are all places we're trying to look at and see if there's space available."
Of course, rules and regulations around the coronavirus pandemic would have to allow for the event to safely take place. USAU will follow guidance from the US Olympic and Paralympic Committee and other major sports organizations to determine whether moving forward would be possible.
Despite the hurdles, USAU is working to make an event happen. "I have reached out personally to a bunch of coaches in the College Division to see if teams would be excited about it," said Manewitz. "The answer has been almost unanimously — not entirely — absolutely. Especially if they could go back and play with their 2020 team, their seniors who've graduated."
Whether matriculated players could return to their teams to participate is a school-by-school decision: for some, there would be no issue; others have already told Manewitz that their risk management department wouldn't allow it.
Details about how teams would qualify for a Championship event remain undecided. "Qualifiers would be a big question mark," he said. "Do you have the time, the field space, the resources to do things like that? I don't know. And in terms of the 2020 season, we already have some sort of data. How do you use that to get teams into a Championship level event?"
Whether teams get selected straight from the 2020 rankings, 2019 Championships results, Conferences/Regionals, or some combination of those, USAU wants to find a way to get college teams on the field for a championship event this year.