Assessing what responsibility local disc organizations have.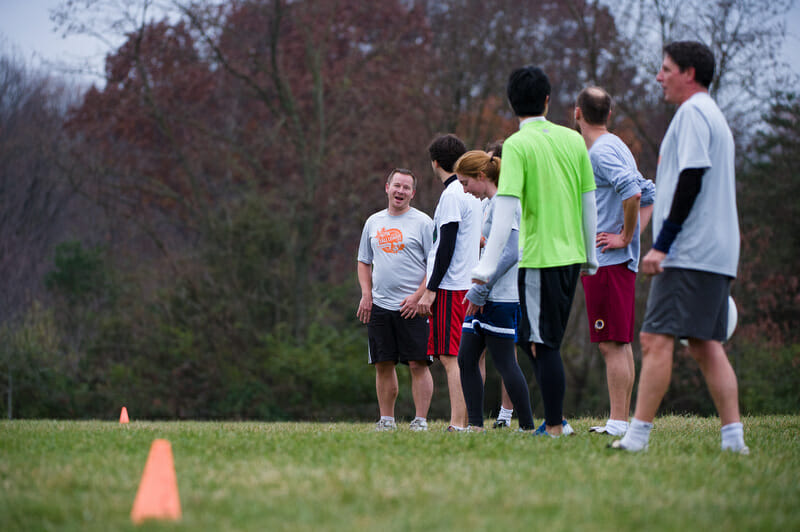 The author is the executive director of the Washington Area Frisbee Club (WAFC), a nonprofit disc organization in the Washington, DC region. His comments are his own and in no way reflect the official position of WAFC, its staff, or directors.
Last week, USA Ultimate publicly released its Return To Play Guidance to assist the national community with decision-making in returning to ultimate-related activities. The resource, developed with USAU's Medical Advisory Working Group, features scenario planning, organizer checklists, and important considerations, including a timely acknowledgement of the challenges facing underserved communities in returning to play. The resource also includes this interesting phrase:
Ultimate is a sport that emphasizes and highlights character and community, and is guided by the ethos of Spirit of the Game, including principles such as personal responsibility, communication and adherence to the rules. This situation provides an opportunity for the ultimate community to practice those principles in a new context, both on and off the field of play. Together, as a national ultimate community and as part of various state and local communities, we can be part of the solution to this unprecedented global challenge by making informed decisions that prioritize the health and safety of participants in the coming months and into the future.
The ultimate community "can be part of the solution." But will we be?
A fracture is already forming. Large nonprofit disc organizations are cautiously extending their hiatus for programming, hemorrhaging their cash reserves, and, in some cases, furloughing staff while scrambling to develop extensive and phased "duty of care" standards to maximize safety and mitigate risk. Meanwhile, groups and players within these same communities are lurching at the first 'green light' from local authorities to play pickup again.
While USAU can rely on a disclaimer to follow local authorities, local orgs face the unenviable expectation of providing more direct leadership in the communities we serve. As part of our missions, we face some responsibility for stewardship over our local ultimate communities. This sense of duty is prompting some hard questions during the pandemic:
Is it sufficient enough to cancel our own programming, but do nothing as members of our own community consider to play ultimate elsewhere?
What is our role in extending beyond the borders of our programming to guide our broader community and protect the best interests of the sport?
Are we obliged to supersede the guidelines of local health authorities to safeguard the best interests of local ultimate?
Are we obliged to ensure that our ultimate community is "part of the solution," as USAU encourages?
I believe that local disc orgs–like USAU–at minimum face an obligation to provide resources to promote the safest possible return to play in their communities. We cannot control the decisions and actions of our members, but we can use our platforms to raise awareness and provide guidance about playing safely, even as we delay our own programs. Through proactive outreach and collaboration, we may be able to coalesce into a broad, consistent community strategy for moving forward.
But not everyone will wait, and not everyone will prioritize safety over the impulse to play. On June 12, the Boston Ultimate Disc Alliance (BUDA) announced that from a community survey with 850 respondents, 35% would "definitely" play if BUDA hosted programs. If one-third of our community is already chomping at the bit to get back on the field, is there any hope of lassoing the entire ultimate community into a slow, cautious, and methodical restart? No, of course not.
On the other side are players who believe that playing any sort of ultimate during the pandemic is an immoral act. Perhaps unintentionally, USAU's language connecting Spirit of the Game to return-to-play decisions reinforces the ethical nature of the decision. This sets the stage for a painful schism within the ultimate community — a battle of morality between those eager to return and those willing to wait as long as it takes.
In the middle are disc organizations like mine, already facing existential financial threats, with heightened pressure to thread the needle between these opposing forces. Plans for returning-to-play will provoke disagreement from segments of our community. As organizers, we are accustomed to making hard choices which frustrate some members. But now we are forced to arbitrate something even bigger: an ethical dispute with the potential to cause lasting fissures in our communities.
For some, our mission to promote ultimate might be limited to hosting programs, to immediately serve those players seeking to play at the first opportunity. But as stewards of our sport, we are compelled to be cautious. In addition to our responsibility to the players we serve, we must protect the integrity and reputation of ultimate. Any public connection between our sport and illness or death of players (or their families) could result in enduring practical obstacles for getting fields and recruiting new players. Of course, those considerations are worth little against our primary concern: the health and safety of our community.
Disc organizations face a tough road ahead. Our stewardship obligation may bring us into conflict with players or groups within our own communities. We must be prepared to collaborate and offer guidance to promote safety and protect the integrity of our sport. We must give our own communities every opportunity to be "a part of the solution." Finally, we may need courage to disavow those players whose actions pose harm to our sport and our community.
Let us hope it never comes to that.
Ultiworld seeks to publish a wide range of opinion columns. Find out more information on how to submit an essay.