Your weekly ultimate recap!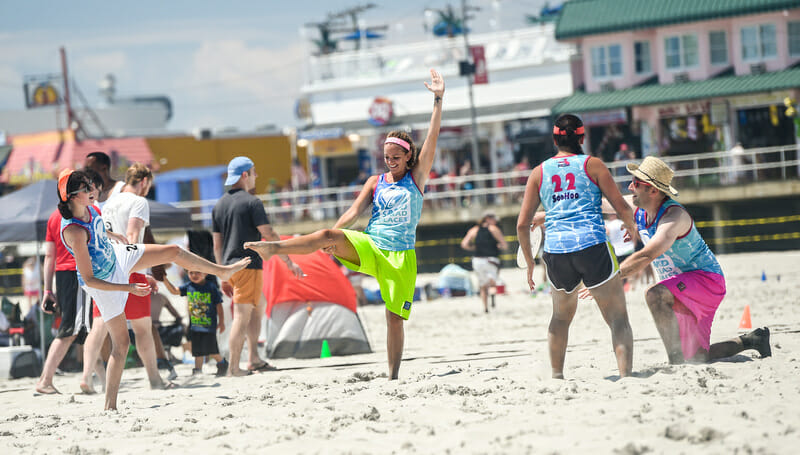 Welcome to Opening Pull, your weekly wrap-up of the previous week in ultimate. We've gathered the news you need to know and highlights you need to see, and we'll let you know what's coming up in the next week.
Live ultimate is on pause for the time being, without a clear end to the shutdown in sight, as the global community combats the spread of COVID-19. For more details, including a timeline, see The Latest on the Coronavirus Impact on Ultimate.
USAU Potential Club Competition Formats
Late last week, USA Ultimate sent out a survey to potential club participants in an effort to evaluate how their members felt about various scenarios for competition in coming months. In addition to the traditional Club Series, respondents were asked about competing in State Championships and a national invite tournament that would replace the national championships. The State Championship would comprise a bracket of one-game matchups spreads out over multiple weeks, reducing the size and duration of gatherings and travel. The invite event, which would be slated for Nationals' slot in San Diego in October, would feature an application process in place of Club Series qualification.
Wildwood Still Hoping to Hold Tournament with Limited Participation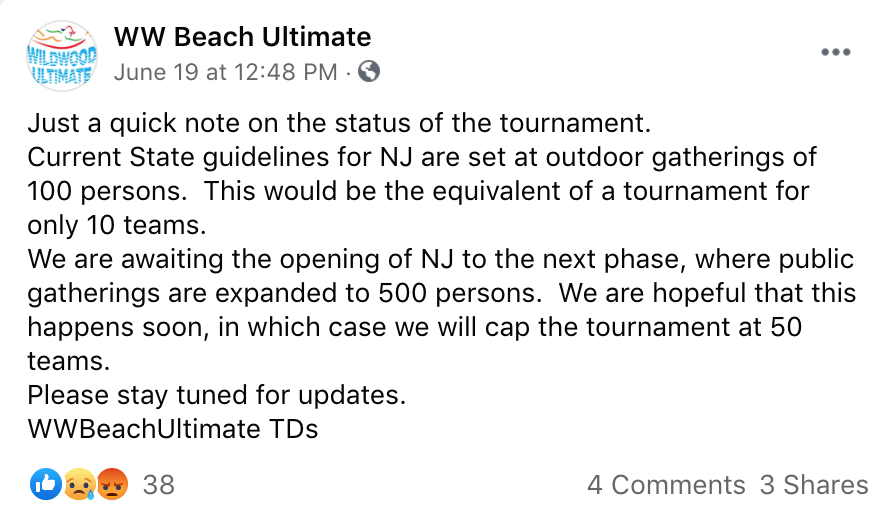 The announcement that Wildwood might happen at all this year was met with a negative online response, and this follow-up was no different. While the intensity decreased, the tone of the response was still the same, as many voiced that they feel hosting or attending the event would be socially irresponsible.
xEUCF Bids Allocations Announced
The European Ultimate Federation announced how they will distribute bids to the extended EUCF, the continental championship event of Europe. The event typically uses regional qualifying tournaments to decide the participating teams, but COVID-19 has necessitated removing those events. In their place, a system of bid distribution for the super-sized tournament has been devised.
In the new system, bids that typically were assigned to regions will be granted to countries within those regions based on 2019 EUCF finish. Most of the bids will be distributed that way, with national federations given the freedom to direct bids from there. Additional bids will be distributed through a few other criteria. The final decision on holding the event is scheduled for August 2nd.