Layoffs have been avoided for now.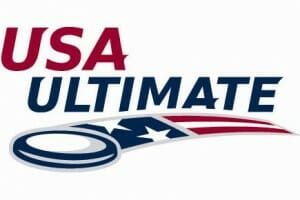 Like many amateur sports organizations, USA Ultimate is facing a significant revenue shortfall in 2020 as membership signups have dropped sharply due to the COVID-19 pandemic.
With the organization's Payroll Protection Program loan expiring, USAU just announced significant payroll cuts that will begin next week.
Scaled pay cuts are being implemented staff-wide for at least the next six months, and 60% of the staff will be furloughed for over a month starting on Monday, June 29th. Following the initial furlough period, "all staff may be subject to a series of additional, rolling furloughs pending the outcome of future legislation and financial aid opportunities for small businesses like USA Ultimate."
"I love this team, and by using a combination of scaled pay cuts and rolling furloughs instead of permanent layoffs, we will continue to remain engaged throughout the remainder of the year, ready to hit the 'go' button and return to full speed when we can," said USAU CEO Tom Crawford in a statement. "As a result of these decisions, I am hoping our community will be empathetic towards the staff and patient with us throughout this difficult period. We will not be able to provide the level of service our members are used to, and responses will be significantly delayed. Thank you for your compassion and understanding."
USAU had already trimmed its staff by 20% earlier this year, primarily by opting not to rehire for vacated positions.
Sports governing bodies across the country have seen revenues hit hard by coronavirus: layoffs, pay cuts, and furloughs have been widespread for sports big and small. The US Tennis Association laid off 110 people two weeks ago; USA Volleyball just cut 19 people through layoffs and retirements, and 11 others have been furloughed.