Previously postponed events won't take place.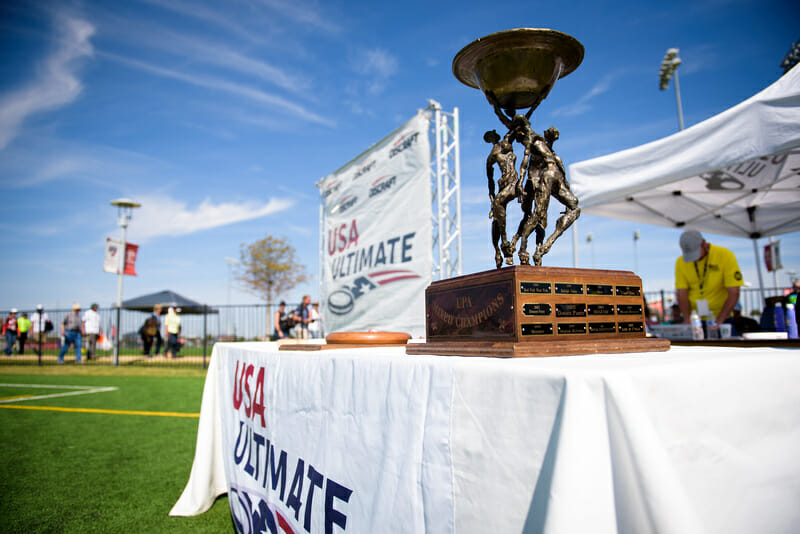 Yesterday, USA Ultimate officially canceled all of the previously postponed 2020 championship events — the D-I and D-III College Championships, Beach Championships, Youth Club Championships, and Masters Championships — due to the COVID-19 pandemic.
"Despite earlier plans to host these tournaments later this year, and with the health, safety and well-being of our members and the ultimate community our top priority, it is clear that conditions have not yet improved enough to move forward with the planning and execution of these national-level events," USAU wrote in a press release.
The cancellation doesn't come as a surprise, as the United States' COVID-19 conditions have worsened since the events were postponed.
This is the first year since the formation of the Ultimate Players Association (now USAU) that no major championships will be held.