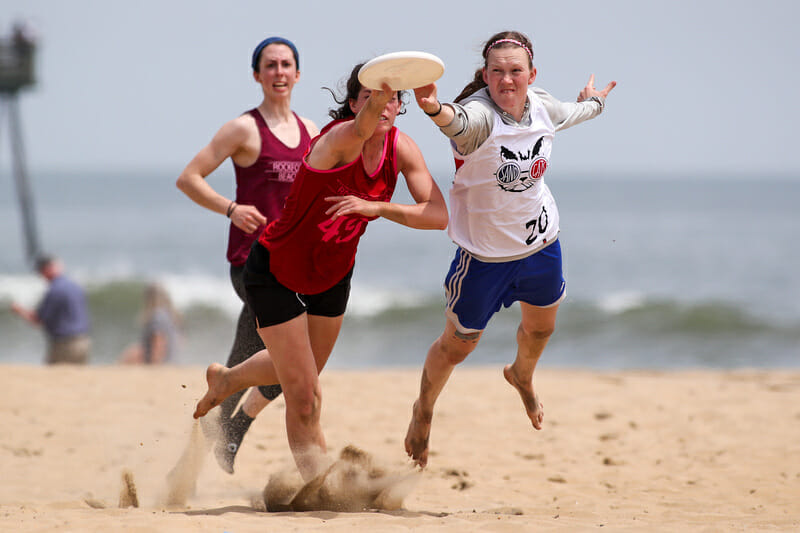 USA Ultimate has announced the postponement of the 2021 Beach Championships, originally scheduled for May.
The decision was reached after "continued dialogue with [USAU's] medical advisory committee, beach working group and local event organizers," as well as feedback from participating players and teams. While the event has yet to be rescheduled, the organization is now exploring "a possible fall date" while also weighing potential calendar conflicts with both the postponed college series and club play typically held into the fall.
According to the press release, USAU is also finalizing an updated version of its Return to Play guidelines, "a comprehensive document that will help guide USA Ultimate and local disc organizers with direction and advice on how to safely resume playing ultimate." Once public, this will be the first major update to the guidelines released by USAU in June 2020 and displayed prominently on its updated website.
Outside of changes to the college season, USAU entered the year with ambitions to hold its usual calendar of club, youth, beach, and masters events, although the earlier announcement emphasized that plans would "remain flexible" in light of changing public health regulations and player interest. While High School and Middle School State Championships remain subject to local conditions, the Beach Championships are the first national event to be formally postponed.
"While disappointing to have to postpone the Beach Championships, it is not a total surprise," USAU CEO Tom Crawford commented in the release, adding that the organization is "cautiously optimistic" that widespread play can resume by early summer.
In international beach play, the 2021 World Championships of Beach Ultimate were postponed by WFDF earlier this year from November 2021 to the second quarter of 2022.