Pat Stegemoeller reflects on his favorite point of the 2019 Club season.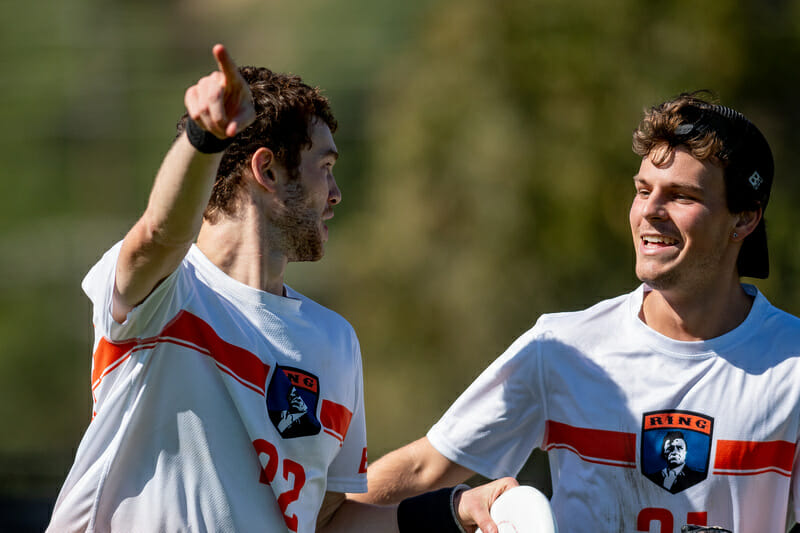 With ultimate still on its pandemic-induced hiatus, our new "Stall 9" column is an opportunity for Ultiworld staff members to share random opinions or reflections on what they're thinking about or miss most from the sport. Just as is the case when the stall count reaches 9, anything goes.
The O-line has just been broken. Again. Things are not going according to plan for Ring of Fire in their first game at the 2019 Club Championships.
Coming in as the #2 team in the country, Ring was supposed to be testing their mettle against Sockeye or PoNY in the final, not staring up at a 6-3 deficit against middle-of-the-pack Austin Doublewide. There was a lot of "Could this be the year???" energy from Raleigh that season after losing in the semifinals to Revolver three years in a row. While that disposition comes from a place of optimism for the future, it is a breath away from "Oh god, not again…" Down three early, the vibe is threatening to turn away from a bright future and towards disappointments of the past.
Stall 9: Ring Of Fire's Handler Weave is only available to Ultiworld Subscribers
Already have a subscription? Log in
Whether you visit Ultiworld for our reporting, our podcasts, or our video coverage, you can help us continue to provide high quality content with a subscription. By becoming a subscriber, not only do you receive benefits like exclusive articles and full article RSS feeds, you also help fund all of Ultiworld's coverage in general. We appreciate your support!