Summer camp memories, Doublewide's breakout series, and a theory of upsets.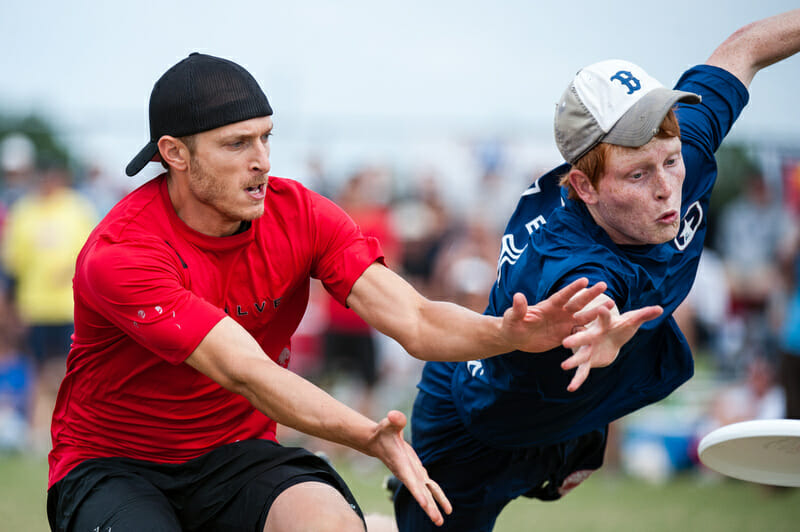 With ultimate still on its pandemic-induced hiatus, our new "Stall 9" column is an opportunity for Ultiworld staff members to share random opinions or reflections on what they're thinking about or miss most from the sport. Just as is the case when the stall count reaches 9, anything goes.
When I first started playing ultimate at a small summer camp in Pennsylvania, I was thrust into the center handler role because I had a lot of unearned confidence and could passably throw a flick. (I'm also left-handed, so I didn't need to rely on it as much as my teammates.) On our first-ever point against a team from another camp, I threw a three-fourths field huck to a teammate and we scored. After weeks of practice (and relearning how to throw after 10 months off), that was the moment I felt I belonged on the field. All the lingering doubts that we were good enough and anxious nights wondering how I'd respond to getting shut out disappeared. My team went on to win that game, then lose out for the rest of the tournament. But I vividly remember that first pass — the moment I knew I could compete at that level.
Call it the Prove It Point.
Stall 9: Dalton Smith's Layout Block and the Prove It Point is only available to Ultiworld Subscribers
Already have a subscription? Log in
Whether you visit Ultiworld for our reporting, our podcasts, or our video coverage, you can help us continue to provide high quality content with a subscription. By becoming a subscriber, not only do you receive benefits like exclusive articles and full article RSS feeds, you also help fund all of Ultiworld's coverage in general. We appreciate your support!