On finding escape from daily fears, worries, and disruptive thoughts through total absorption in high-stakes moments on the field.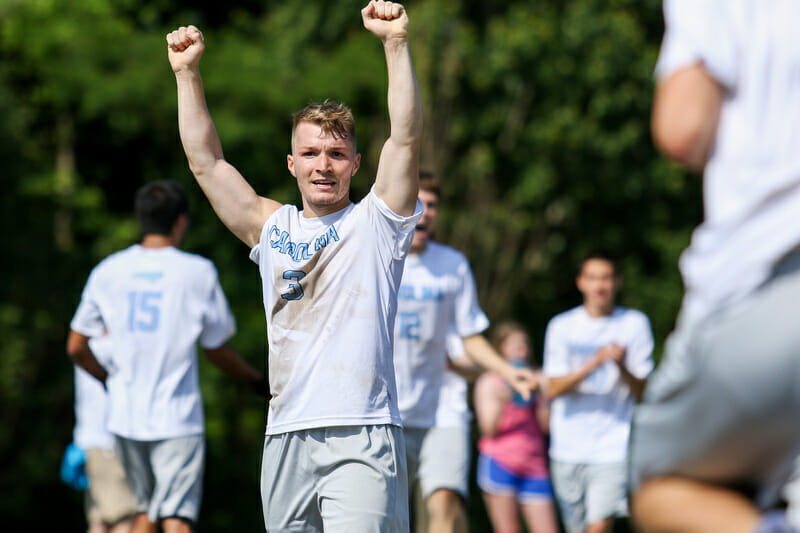 With ultimate still on its pandemic-induced hiatus, our "Stall 9" column is an opportunity for Ultiworld staff members to share random opinions or reflections on what they're thinking about or miss most from the sport. Just as is the case when the stall count reaches 9, anything goes.
I hate universe points.1 They make me anxious. But what I love about the experience of universe point is that it always seems to take place in a vacuum. For those moments — whether they're quick, surgical one-possession executions or grueling, back-and-forth, early-fall, low-level-Metro-East, Luca-please-stop-throwing-hammers slugfests — I am completely present. It's become one of the only times in my life that I can say that.
---
[Editor's note: Ultiworld's style guide specifies that the final point of a tied game should be "double game point," not "universe point." Objections have been raised in this space before; I'm leaving it how Luca wrote it out of respect for authorial vision and also because I think Ravi's right and "double game point" would sound terrible here. — Mags] ↩
Stall 9: The Pressure of Universe Point Helps Me Escape My Anxiety is only available to Ultiworld Subscribers
Already have a subscription? Log in
Whether you visit Ultiworld for our reporting, our podcasts, or our video coverage, you can help us continue to provide high quality content with a subscription. By becoming a subscriber, not only do you receive benefits like exclusive articles and full article RSS feeds, you also help fund all of Ultiworld's coverage in general. We appreciate your support!