Ultimate's biggest celebrity.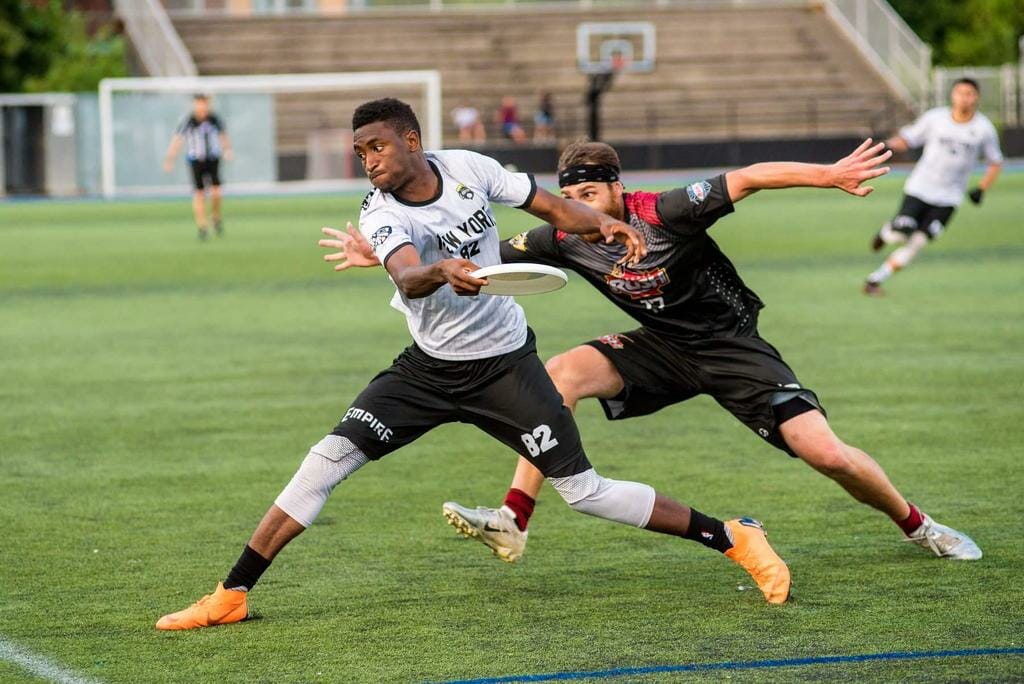 Marques Brownlee is not just an AUDL champion and a player for New York PoNY. He's not just an alumnus of the high school that is known as the birthplace of ultimate. He's also a bona fide YouTube superstar.
His channel, MKBHD, offers up tech reviews and videos and has gathered over 13 million subscribers since its launch in early 2009. Brownlee was the cover story for Forbes' 30 Under 30 list of social media stars in December.
In this episode of Sideline Talk, Charlie Eisenhood talks with Brownlee about his ultimate background at Columbia High School, Stevens Tech, and various New York and New Jersey club and professional teams. We also dive into some of his thoughts on tech that could come to ultimate, what's in his ultimate bag, and how he navigates celebrity as ultimate's most famous player.
For the first time, Sideline Talk is available as a video podcast for Full and Plus subscribers!
Sideline Talk: Marques Brownlee [Ep. 39] is only available to Ultiworld Subscribers
Already have a subscription? Log in
Whether you visit Ultiworld for our reporting, our podcasts, or our video coverage, you can help us continue to provide high quality content with a subscription. By becoming a subscriber, not only do you receive benefits like exclusive articles and full article RSS feeds, you also help fund all of Ultiworld's coverage in general. We appreciate your support!