A year of pushing alone through grief and uncertainty gives way to a night of joy, community, and pretty incredible ultimate at the 2018 US Open.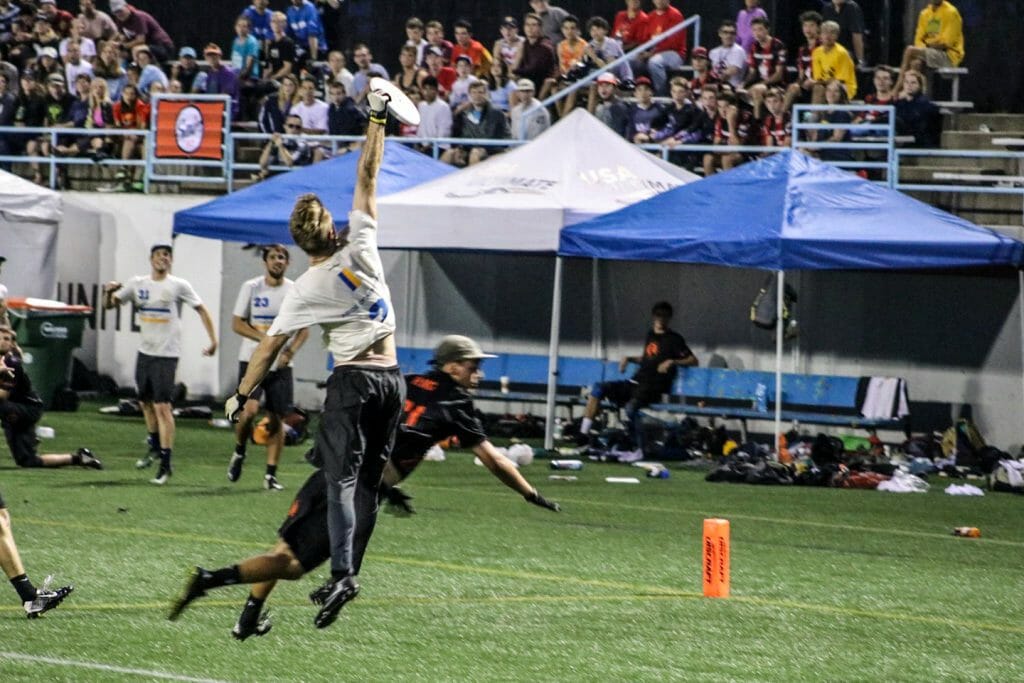 With ultimate still on its pandemic-induced hiatus, our "Stall 9" column is an opportunity for Ultiworld staff members to share random opinions or reflections on what they're thinking about or miss most from the sport. Just as is the case when the stall count reaches 9, anything goes.
* * *
How do I get to the showcase field? How do I get to the stadium? Who do I ask for help? I'm 24 years old and I should know these things. Shouldn't I?
There's a night I will never forget as long as I'm alive on this tiny rock in this dazzling universe. I could call it "the night Revolver cracked" because I'm petty about sports. I could also call it "the night PoNY proved themselves championship material," but that's too long. Maybe I'll stick with "the night I learned how to shoot sports photos, kind of."
Whatever I call it, the 2018 US Open was a moment in time where something actually shifted in the way I see myself and understand some of my behaviors. At that point, I was eight years into being involved in ultimate, three years into working with Ultiworld, and two years out of undergrad. I was also seven years out from watching my mother slip away to breast cancer in May 2011, and eight months out from what I considered the most terrifying night of my life. And it all led to finding myself alone at the grass fields in Blaine, with a long trek to the stadium where the club semifinals were being played and no idea how I would make it.
Stall 9: Touching the Void in Blaine, MN is only available to Ultiworld Subscribers
Already have a subscription? Log in
Whether you visit Ultiworld for our reporting, our podcasts, or our video coverage, you can help us continue to provide high quality content with a subscription. By becoming a subscriber, not only do you receive benefits like exclusive articles and full article RSS feeds, you also help fund all of Ultiworld's coverage in general. We appreciate your support!