Livestreams and a glimmer of normalcy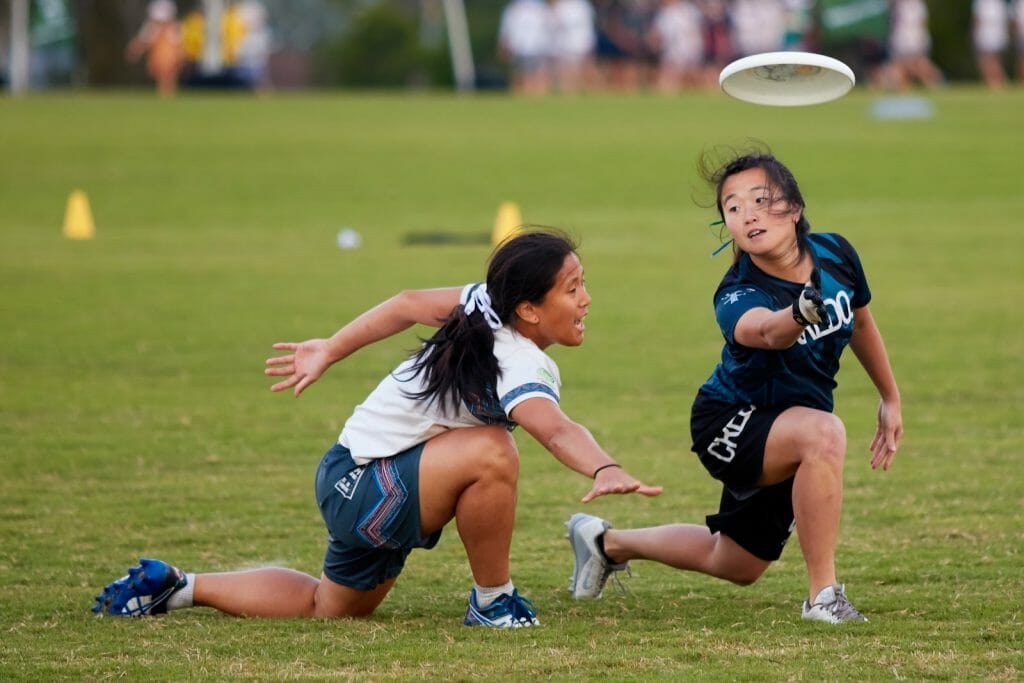 This article was written by Gray Livingston, Harrison Leach, and Richard Fernando.
You must have felt it as well. There's been a disturbance rippling through the global ultimate community, just stirrings and whispers until finally at long last the wait is over: ultimate will be live this weekend.
Following a year full of cancellations and postponements, it might seem safer to spurn all hope and avoid disappointment again, but this is real. Starting on March 26th, Canterbury Ultimate in Christchurch, New Zealand, will play host to the 2021 New Zealand Ultimate Championships (NZUC).
When NZUC was announced, there were considerations that it might not be wholly safe to proceed due to COVID-19, but with a 7-day average of just five new cases per day and a rolling average of <10 new cases a day since April 21st, all of New Zealand has been at Alert Level 1 (the lowest) for nearly two weeks.
This is no bush league tournament either. The 24 club teams come from every corner of the small island nation, and you would be hard pressed to find a team that didn't have at least one member that has represented New Zealand on an international stage. This is the pinnacle of New Zealand's competitive ultimate season, when 11 Women's Division teams and 13 Open Division teams square off until each has crowned a new National Champion.
Tournament Profile
Date: March 26-28, 2021
Location: Ngā Puna Wai Sports Hub (Christchurch, New Zealand)
Weather: Partly cloudy, weekend highs around 25°C [80°F], light thrower's wind
Livestreaming: Sky Sport Next YouTube
NZUC will be taking place at the Nga Puna Wai Sports Hub, and not only are spectators allowed to attend, there will be an overlooking grandstand, a fully stocked cafe, changing facilities with showers, large group accommodations, full catering, and even a "Tournament Central Village" that features disc golf, cornhole, and Spikeball. The tournament brochure describes a world we haven't known in over a year. "Maybe even make a new friend!" it says, like it's as easy as it was in 2019.
The full list of teams and the schedule can be found here, but for now all you need to know is games start at 9:30 AM NZDT Friday (4:30 PM Eastern on Thursday), and there will be two additional showcase games on Friday and Saturday featuring New Zealand's finest vs. anyone brave enough to try. Tune into the first livestreamed game of the tournament here:
2021 NZ Ultimate Championships | Day 1 Round 1
It's a tad bittersweet writing this article from the United States. I would give up a big toe for either an ultimate tournament OR a Tournament Central Village at which to make new friends, but for now I and most of you are resigned to computer screens and all the vicarious emotions to arise this weekend. I wonder if New Zealand really knows how important this tournament is to all of us. This is ultimate frisbee born of the ire of what was lost, the same game that we all once played and had taken from us, now resurrected unshackled by any pandemic. The Kiwis now stand facing away from history, leaving for us the shadow of a weekend where globally taking a step forward in our fight against coronavirus meant playing frisbee for a weekend.
If that wasn't enough, with the disruption to the World Ultimate Championships in 2020, the New Zealand National Women's and Open sides, Whaitiri and Taniwha respectively, are taking on the best of the country on Friday and Saturday night showcase games. These will be streamed to the New Zealand Ultimate YouTube channel.
Teams to Watch For
Women's Division
Nexus Affinity (Wellington) is looking for their third straight title. Featuring the star power of Eva Weatherall, who competed with Ellipsis at WUGC 2018 and the in the Australian Ultimate League, and Marah Neal, who has recently returned from a few years in the UK. Nexus Affinity is on a long winning streak, having claimed two of the warmup tournaments leading to Nationals. They feature a star-studded lineup with many of their players having represented New Zealand internationally.
Blueberries (Auckland) have consistently performed well — expect quick-flowing play. Many players coming through the Auckland youth scene, and the club has developed over the past five years to become a finals contender.
Open Division
Wildcats (Wellington) has reformed its top team this season, with almost every player on the roster having represented New Zealand on the world stage. Very few weaknesses to exploit. The Wildcats are the team to beat in 2021 Nationals, featuring crisp offense and a resilient defense. The Wildcats have been in strong form recently, successfully winning two of the warmup tournaments this year.
Groot (Auckland) will be looking to claim their first title, having been denied by the Australian U24 side in 2019. They will look to better the final of the most recent summer tournament. Groot is a fierce rival to the Wildcats and too is studded with Taniwha (NZ Open) players with lead roles within the team. They made their way to the final of both warmup tournaments, and completed over 150 passes on a universe point.