Heavily limited high school season, COVID travel concerns drove decision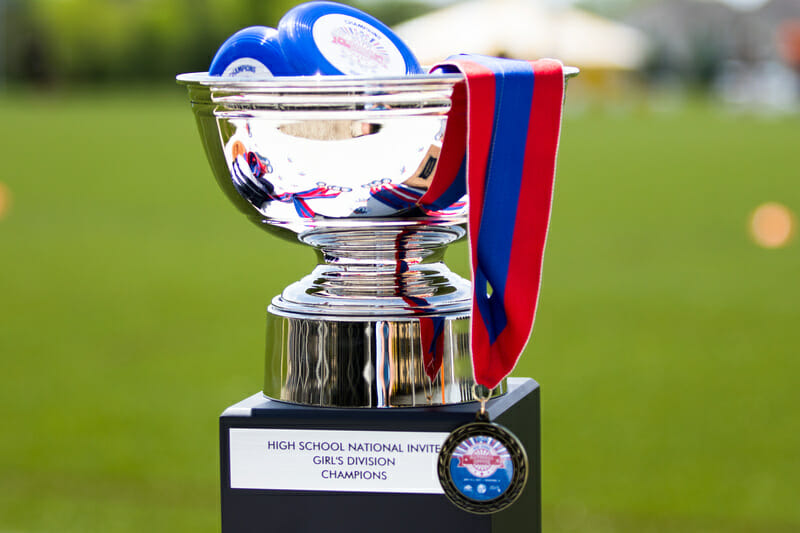 After extensive consideration of the possibility of holding this year's High School National Invite, the tournament organizing committee — Ultiworld and CUT Camps — has made the decision to cancel the event for the second year in a row.
After surveying teams from the 2019 HSNI about their potential interest in the event, it was determined that this year's HSNI would not be able to take place at the high standard to which we expect to hold the event. More than 40% of teams surveyed said that they would not be comfortable traveling to compete in the tournament and fewer than half said that they would accept a bid to attend if one were offered. Perhaps even more importantly, creating the high school rankings that determine bids to the tournament is effectively impossible this year, as many teams are either facing limited competitive opportunities or none at all.
Teams also expressed discomfort with traveling outside of driving distance, and as an organizing committee, the challenge of ensuring player health and safety during an event set to take place in June also played a role in our decision to cancel this year's event. We discussed moving the event to later in the summer but there were multiple logistical hurdles that made that a non-starter.
It's heartbreaking not to be able to host one of the most exciting events on the high school ultimate calendar for the second year in a row. We hope that 2022 brings relief from the COVID-19 pandemic, a robust high school season, and a thrilling return of one of the capstone events of the year.
After multiple years in Rockford, Illinois, outside of Chicago, we are considering the potential for a geographically rotating event in the future. If you are interested in working with us to bring the tournament to your area, please contact us at [email protected].