The WUL will play its first games this winter before an inaugural season starting in March 2022.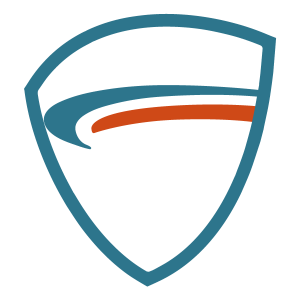 The Western Ultimate League (WUL) has released further details about its first-ever games, including approximate dates for a WUL Winter Cup exhibition event in late 2021 and its first full season as a league from March to May of 2022.
In the release, WUL Executive Director Felicia Yang described the WUL Winter Cup as a "pre-season kickoff event" featuring "showcase-style games in a format to be determined and high-quality video coverage that our players deserve." The weekend-long event will host all six teams1 in a single location; specific dates or venues have not been set, but the league expects it to take place in southern California in winter of this year.
"The goal of the Winter Cup is to maximize visibility of our athletes and create an opportunity for them to play in a pro format during this calendar year," said Yang. "We are looking to live stream games to increase accessibility to our sport, and have high quality media production to promote our players the way they deserve. We'll aim to create a festive atmosphere for fans and media opportunities, and foster an environment where fans, friends, and families can enjoy a whole weekend in the Southern California sun. As for format, we're still discussing ways to balance a showcase-style event with being able to crown a champion. We are thrilled to have all six teams in one location, and see this as a unique opportunity to introduce our league and kick off our first pre-season."
The league's first full season in 2022 will closely follow the original plan for the postponed 2020 season, with each team playing six games before a championship event between the two teams with the best regular-season records.
"Each team will have three home and three away games during our inaugural 2022 season," said Yang. "We'll look to balance the diversity of schedule with travel logistics. It may not be a perfectly balanced schedule, but we want to prioritize a high quality product over sheer quantity of games so that we can build a strong, sustainable foundation for each of our member teams to thrive in the coming years."
Tryouts will begin in October 2021, with rosters expected by January 31, 2022.
Continuing the equity work and refocusing undertaken by both the league itself and individual teams in the off-season, the WUL is also currently producing an equity plan to be incorporated into the league's bylaws.
The timing and format of the WUL Winter Cup is consistent with the league's stated efforts to minimize overlap with the USAU club season. The event adds to an especially busy period for elite ultimate in southern California, with the 2021 USAU Club Championships in San Diego; 2021 D-I and D-III College Championships in Norco, CA; and 2022 WFDF World Beach Ultimate Championships in Los Angeles all scheduled within a few months of each other.
Charlie Eisenhood contributed reporting.
---
Formerly seven before the Portland Swifts' withdrawal from the league earlier this year. ↩