Which players had the best weekend?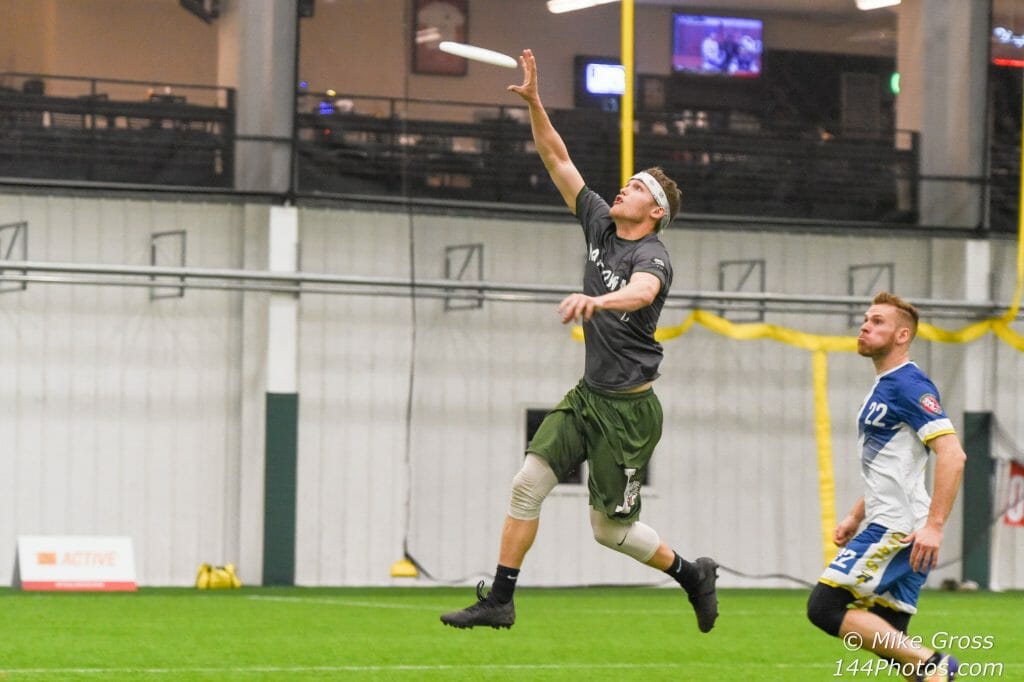 Is the Grand Park Events Center in Indianapolis the Coors Field of the AUDL?  The indoor AlleyCats home field has hosted four of the six highest yardage games of the year. This week, the player taking most advantage of the conditions was Levi Jacobs, whose 780 total yards, 10 scores, and 0 turns against a relatively stingy Madison defense (when not in Indy) produced the weekend's best EDGE score. Jacobs joins Travis Carpenter and Rick Gross as weekly chart-toppers, and five of the top eight performances this weekend were from the Indy-Madison game, including Cameron Brock's return from retirement, and somewhat paradoxically, this week's D-Line Recognition Award winner, Kevin Pettit-Scantling. In the future, we might look to control for any Grand Park Center effect.
However, the other thing we notice about Jacobs, Brock, and Carpenter all being among the top seven this week is that they played a ton of O-line points. Only Tampa's Billy O'Bryan and Bobby Ley played as many. It's not a coincidence that both Indy and Tampa Bay lost by large margins; losing teams get more O-line points. Although usage effects on offense are partially checked by the negative value of turnovers, high usage nevertheless has greater potential for high EDGE scores. Kaplan Maurer of Dallas and Pawel Janas of Chicago each had at least 10 fewer O-line points than the Indy trio in their respective wins, yet through terrific efficiency still registered EDGE-O scores above 5.
Better Box Score Metrics: EDGE Stats for AUDL Week 5 is only available to Ultiworld Subscribers
Already have a subscription? Log in
Whether you visit Ultiworld for our reporting, our podcasts, or our video coverage, you can help us continue to provide high quality content with a subscription. By becoming a subscriber, not only do you receive benefits like exclusive articles and full article RSS feeds, you also help fund all of Ultiworld's coverage in general. We appreciate your support!