Trying to stay hopeful in a season where it feels like even mid-tier women's college programs are teetering on the brink.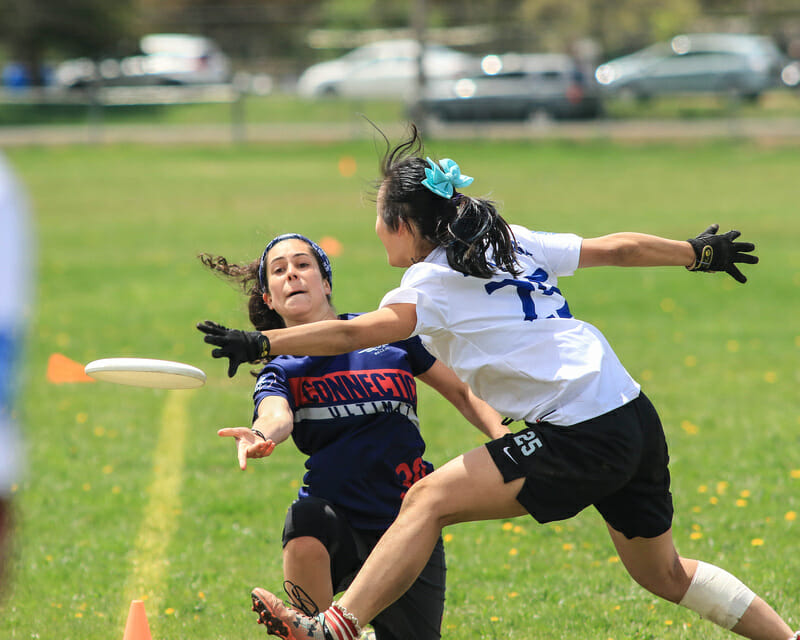 Bring It In is a coaching-focused column by Keith Raynor.
When I pitched this column, I had visions of writing about my living experiences as I coached through my college season with the University of Connecticut women's team. But Rise, like the rest of ultimate, took a long hiatus. Now college ultimate is on the return, but a lot has changed.
For our team, that change mostly took the shape of lost players and leadership. We have five or six returners, with very little institutional leadership spread among them, and now they have been thrust into roles they might not have chosen on their own. It is an excessive amount of responsibility for them, and suddenly it feels like our entire program is at stake. This is a program that has won our region, been to Nationals, and it sometimes feels like it's teetering on the edge of a cliff.
Bring It In: The Start Of An Unsure College Season is only available to Ultiworld Subscribers
Already have a subscription? Log in
Whether you visit Ultiworld for our reporting, our podcasts, or our video coverage, you can help us continue to provide high quality content with a subscription. By becoming a subscriber, not only do you receive benefits like exclusive articles and full article RSS feeds, you also help fund all of Ultiworld's coverage in general. We appreciate your support!