Pick your favorite players and collect points.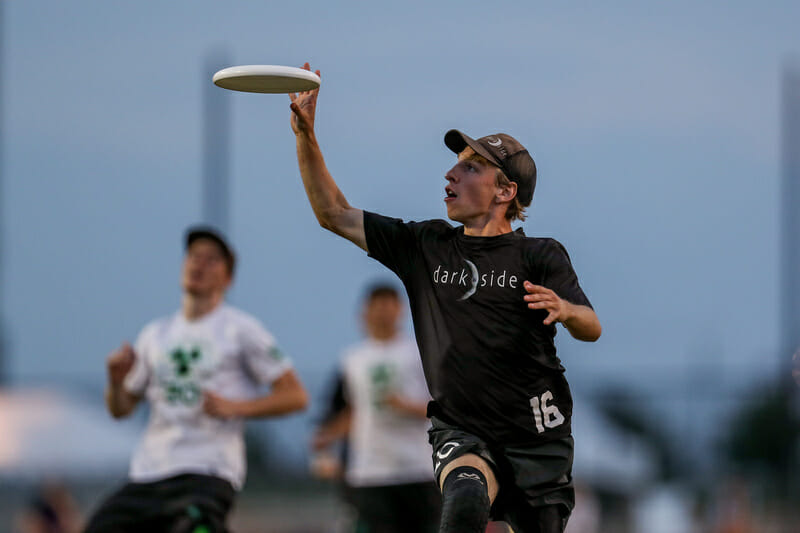 Fantasy ultimate is here for the 2021 USA Ultimate D-I College Championships! Fantasy sports have exploded in popularity, providing a fun and exciting way to engage with sports across the spectrum. And for this year's D-I Nationals, you can outscore other fans and add another element to your Nationals experience.
Each division has a separate competition, so you'll have a chance to form your men's division and women's division squads. And it's all free.
Pick your friends, your rivals, your league teammates, your regional reps, your fan favorites, or just the unsung heroes that'll make you look like a clairvoyant savant.
First place in each division gets a free month of Full Subscription to Ultiworld.
Special thanks to Akshat Rajan for developing and organizing this year's game.
Enter Here
Rules
Choose 8 players in the respective division.

Designate 2 as Captains, 6 as Flex.
No limit per club team, but do not use a player twice.

Scoring:

Captain: 10 points per Goal, 10 points per Assist, 10 points per Block
Flex: 3 points per Goal, 3 points per Assist, 3 points per Block
Bonuses

x1.25 overall bonus to a player's score if they're in a final
x2 overall bonus for a player who was picked in less than 10% of total entries in the contest
x5 overall bonus for a player if you're the only entry to choose that player
+100 point bonus if you fill out an entry into both contests (Men's and Women's)

One entry per person
Deadline: December 16, midnight PT