Every 20th seed has a story.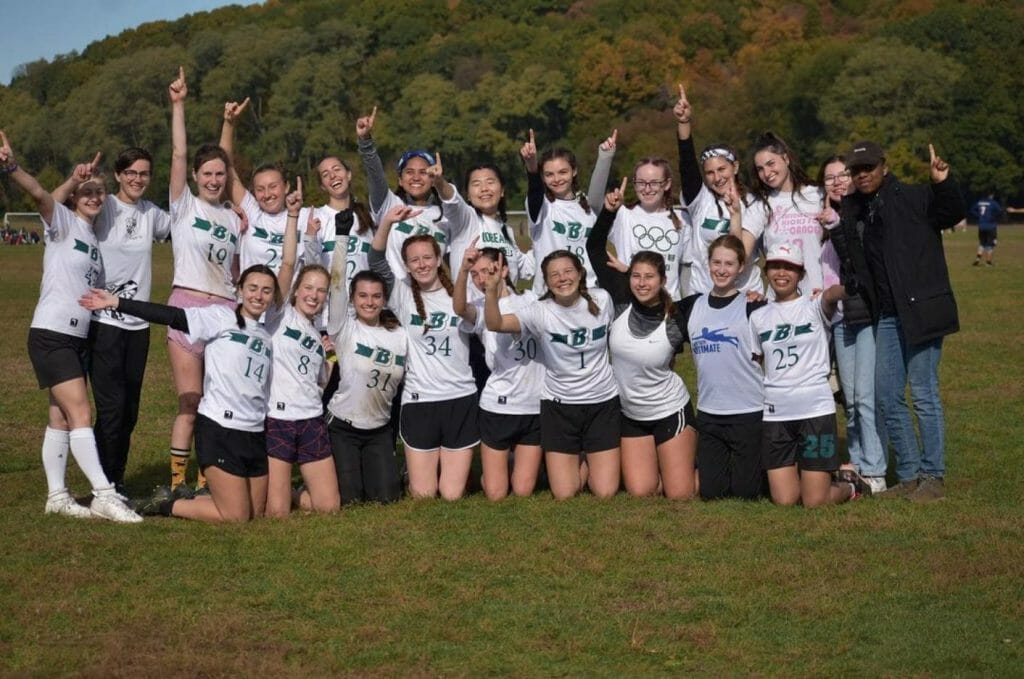 Every 20th seed has a story.
To come into Nationals seeded last usually means that you had your own hero's journey occur outside of the public spotlight. A low-seed winning a surprising backdoor semi, a long-striving program finally breaking through to get a taste of the next level, or maybe the old guard in a weak region holding on to their throne against a scrum of challengers. Not usually headline news, but often somewhat unlikely or tastefully niche.
But even for a 20th seed, the story of Binghamton Big Bear is especially unlikely. And it's definitely niche.
It's not just that this team wasn't expected to make it to Nationals. Who outside of New York had even heard of Binghamton Big Bear before last month? Binghamton hadn't even been to Regionals since 2017, and only sporadically before that, often finishing in the middle of a section with a few paltry bids to Regionals. Binghamton did go to Nationals before, way back in 1989. In the time since, the team has won more parties than tournaments, played mostly fall mixed, and barely existed at all as a competitive women's team.
So how did this happen? How did SUNY Binghamton go from winning the party to winning the region?
How Binghamton Big Bear Went From Winning the Party to Winning the Region is only available to Ultiworld Subscribers
Already have a subscription? Log in
Whether you visit Ultiworld for our reporting, our podcasts, or our video coverage, you can help us continue to provide high quality content with a subscription. By becoming a subscriber, not only do you receive benefits like exclusive articles and full article RSS feeds, you also help fund all of Ultiworld's coverage in general. We appreciate your support!