The top five candidates in each division!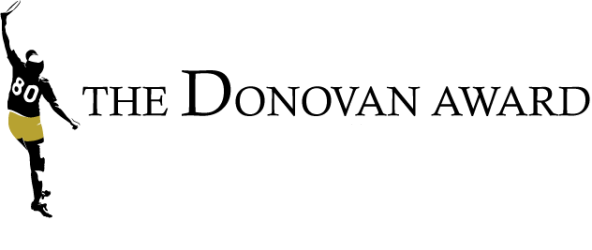 Ultiworld is excited to present the finalists for the fifth annual Donovan Award. The Donovan Award is a peer-voted award for the Division III player that best demonstrates an exceptional level of skill and athleticism on the field; upholds the principles of Spirit of the Game, equity, and fairness in their own actions, as well as holding teammates accountable to do the same; and is a leader off the field, both on their team and in the greater ultimate community.
Here are the five finalists in each division, listed alphabetically, with their bios from their nominations attached (some have been edited for clarity).
Men's Division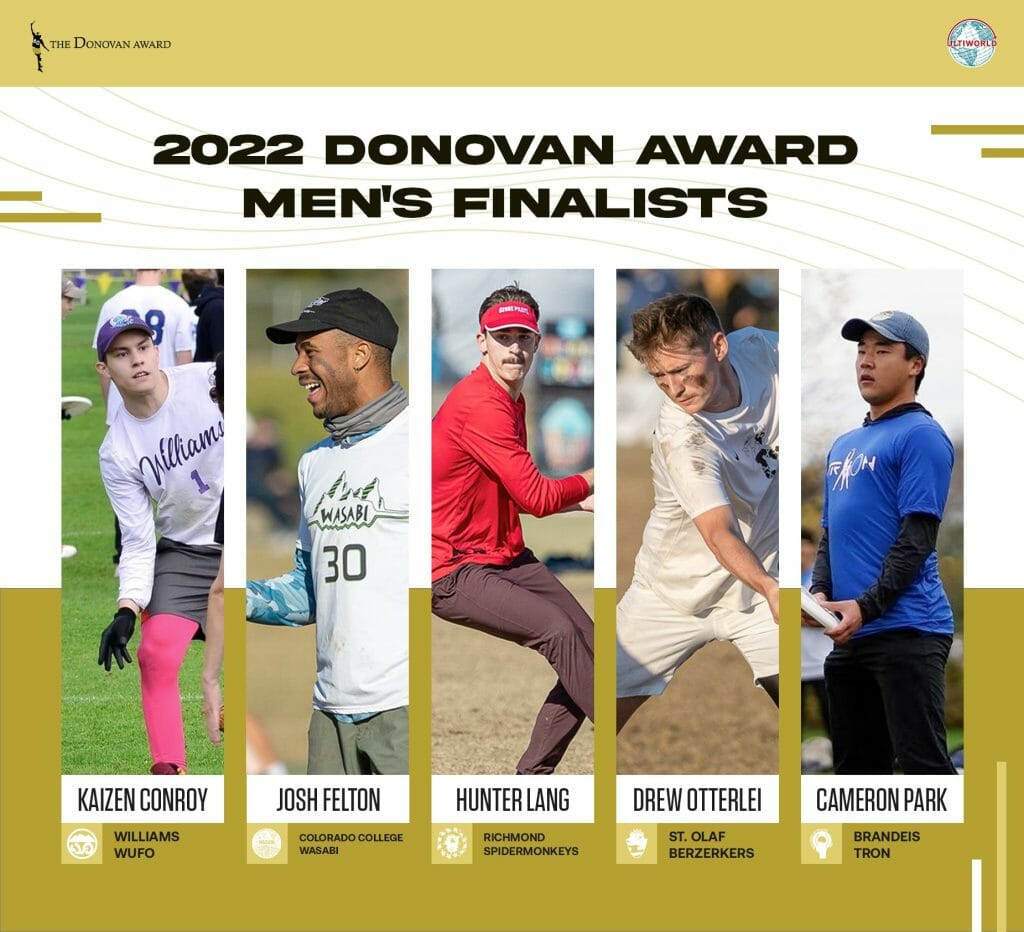 Kaizen Conroy (Williams College)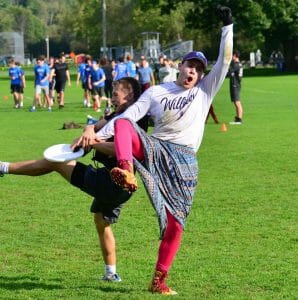 It was 2017 when a young Kaizen Conroy got lost on his way to baseball practice. He stumbled upon some high level club sport athletes tossing disc, as they do, and he was drawn in by a strange purpose. A stray roller went his way, and not knowing how to "properly" throw the disc he threw it like a baseball. The hammer he threw that day would guide the team for years to come, and the ebullience of the captains was physical.
Not often is Williams Ultimate Frisbee Organization (WUFO) blessed with an athlete of such a caliber as Kaizen Conroy. Originally from Shanghai, Kaizen, before he ever touched a disc, had been called Captain, MVP, and All Asia-Pacific Conference athlete (twice), but now he was endearingly called Grinch. Having recently graduated the player who ran the "fastest 40 in the NESCAC," WUFO had a Kaizen-sized need for speed, and the young convert was thrown into the fire as a starting cutter on the D-line. That year, WUFO made a strong run during the Regionals tournament, coming up just shy of a Middlebury team that would go on to finish as semifinalists at Nationals.
The following year, Kaizen was an essential part of another playoff run, and unfortunately the pandemic robbed him of a third and fourth try at postseason accolades. He plays with a certain savoir faire that, if nothing else, sets the new standard for the eye test. He's as handy as a shirt pocket and to sum his skill up in three words: he is efficient. There was a time when Kaizen made the mistake of drinking half a bottle of Trader Joe's coffee concentrate before someone explained that it was supposed to be watered down. He got 21 layout Ds that day, and he was awake for the next 30 hours. He is a one man human drum solo, and you can bet your season that his most base instinct is to make the next play. You would not ask the sun for mercy.
As terrifying as he is to play against, Kaizen is one of the most loved people to come through WUFO in the 69-year history of the Organization. What started as a dignified conversion from baseball player into frisbee phenom burgeoned into a successful career laced with the fine lines of familial ties. WUFO is lucky to have known Kaizen, but even more lucky to be known by Kaizen. Our bodies stir the waters of college ultimate briefly, dance with a certain intoxication before the love of team and the love of the game, deal with a few strange Saturdays in Virginia, and submit to the instruments of time. Kaizen knew that, he played like that, and WUFO is honored to present him as our Donovan nominee.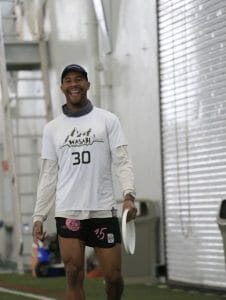 Josh Felton (Colorado College)
Josh came to Wasabi as a freshman with immense talent, skill, and experience growing up playing at Edina High School in Minnesota. From the get-go as a freshman, he was one of our most relied upon players to play lockdown defense and to produce consistent and smart offense. Through the last four years, now as a Senior, Josh has grown into far and away one of the most important players on and off the field for Wasabi. His leadership and hustle led our D-line through the fall's postseason. I challenge anyone to beat Josh anywhere on the field. He should certainly be in the conversation for D3 DPOY, POY, and D3 First-Team.
But most importantly, his kindness, good fellowship, and humility have made Josh an amazing teammate and competitor. He makes everyone on our team, and on any field, feel valued and respected. This year on Wasabi, we have really focused on remaining present in the fun and joy we all have for playing with one another, no matter what the outcomes are, and Josh is the perfect embodiment of this goal. Every practice, tournament, or other team function he is there as a friend first. There is no one more deserving of the Donovan Award than Mr. Josh Felton.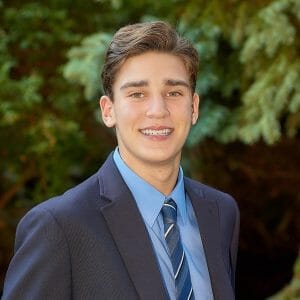 Hunter Lang (University of Richmond)
Hunter began playing ultimate in high school and, coming from basketball, started out as a big deep threat who just caught the disc in the endzone. He came to the University of Richmond knowing he wanted to play ultimate (somewhat of a rarity in D-III) and so he joined the team fresh off of the national title they won in 2017. Hunter grew massively as a player and a leader, getting elected as a captain for his junior year. With our 2020 spring season getting cut short, Hunter was never able to show his skills leading our offense on a national level. Throughout the pandemic and then our competition-less 2020 fall and 2021 spring, Hunter was a rock for this team, building and encouraging a strong and close knit team culture and getting us all out to practices multiple times a week even without anything to aim for. He just made it fun to play with him whether that was his actual skills, his attitude, or his leadership, or all of the above.
Hunter graduated in 2021, hoping to get a chance to play with the Spidermonkeys one more time in the 2021 Fall Series. He continued to refine his play with Slow out of Boston and attended Club Nationals with them. He also been helping to coach Brandeis Banshee, who made a stellar upset run to make it Nationals. Hunter is an amazing player, but he has been an even better leader, teammate, and friend to everyone in the Spidermonkey program.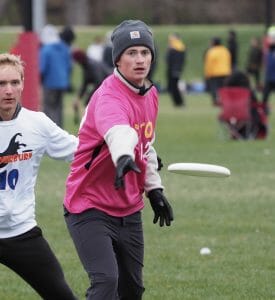 Drew Otterlai (St. Olaf College)
Drew has played ultimate throughout his life. He was a feature piece of Edina High School's core, where he earned the nickname "Dotts," referring to the absolute dimes he threw. He helped Edina to two Minnesota State Championships in 2014 and 2016, including a senior year campaign in which he lead the team as a captain. He also played several seasons on the YCC team Minnesota Superior.
After high school, Drew quickly became a big piece of the St. Olaf program, being nominated as a captain as just a sophomore. In his time at St. Olaf, Drew made First Team All Region in both 2018 and 2019. Beyond the Zerks, Drew spent 2018 and 2019 on Minneapolis Mallard and served as captain in 2019. Drew has been a member of Sub Zero in 2017 and 2021 and played a significant role at Club Nationals in 2021 with Sub. He has spent the last three years going between the practice and active rosters for the Minnesota Wind Chill, and finally was a member of Edina High School's coaching staff in 2021 as well.
While Drew's long resume can speak for itself, we are nominating him not only for the dimes he throws, but also for the incredible value he has brought to our program and every ultimate field he steps on. As shown by all of the captain nominations he has received throughout his career, Drew's teammates and peers recognize him as an excellent leader and representative of the sport. Drew's words and actions carry a ton of weight, and those around him are always keen to hear his input. Whether playing in a D3 fall tournament or at Club Nationals, Drew is a shining example of a hard and fair competitor. He can be counted on to always work as hard as possible on the field, yet still remain patient and calm in all situations.
Drew regularly uses his extensive playing history and knowledge of the game to help inform calls, and is often looked to by both teams as a voice of reason. Drew is an excellent example of a spirited ultimate player, and his on the field abilities combined with his leadership and character make him more than worthy for the Donovan Award.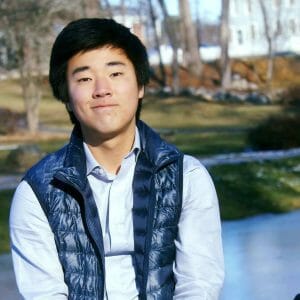 Cameron Park (Brandeis University)
Cameron "Plank" Park has been at the core of Brandeis TRON since his first year with the program. He exemplifies dedication and the pursuit of excellence, leading the backfield with complete dominance since his sophomore year. Cam is known for his phenomenal throwing talent and ability to be leading force on the field. He played for LSRHS and the youth club team Black Ice, where he further grew his skillset.
Cam continually offers his time and knowledge to his teammates and the entire Brandeis ultimate program to help develop all players to reach their potential. His leadership and drive have taken the Brandeis programs to their ceiling, one which he will continue to push for the remainder of his time here. Cam is a member every program wishes they had, enhancing the competitive edge of every team he plays on while also being a strategic and developmental rock for everyone, helping them to reach new heights. We couldn't be more proud to nominate him and give recognition to his immense contributions both on and off of the field. We love you, Plank!
Women's Division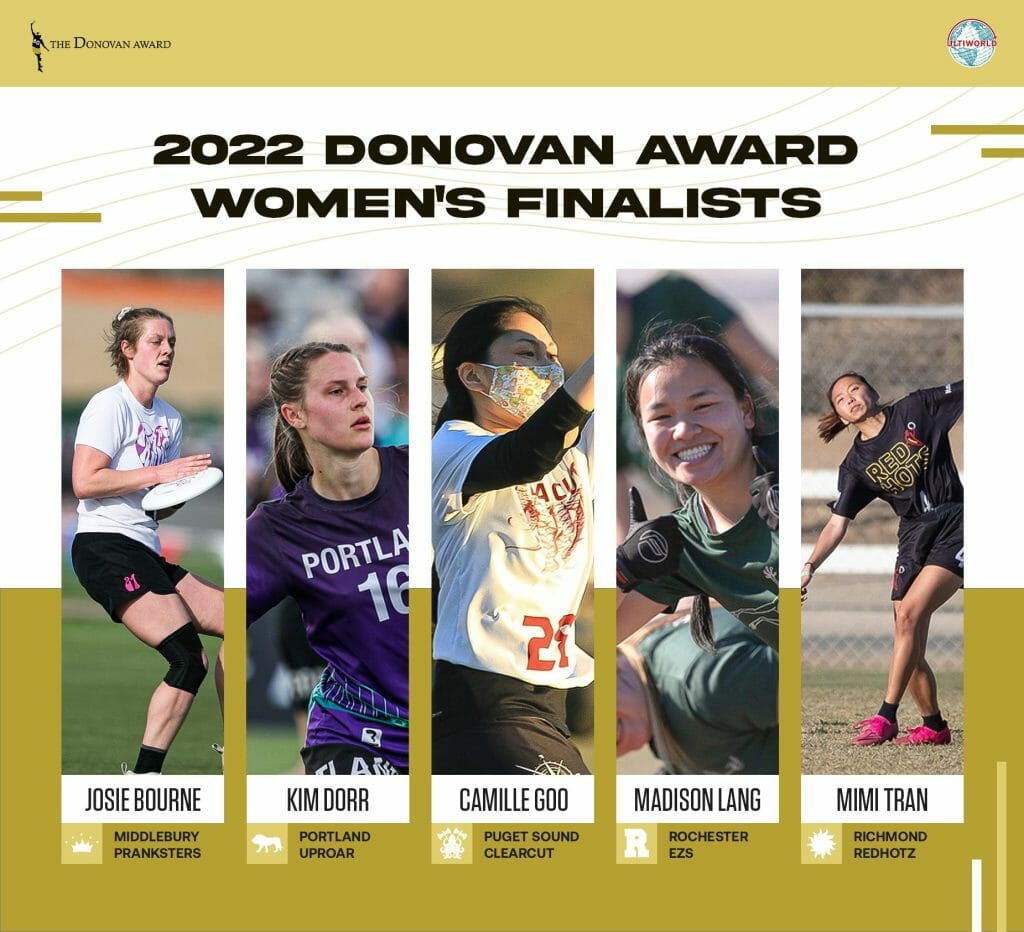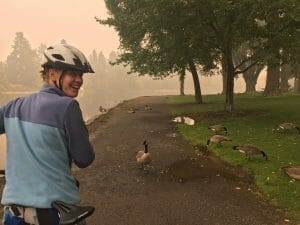 Josephine Bourne (Middlebury College)
Josie "Jason" Bourne joined the Pranksters in the fall of 2018 after transferring to Middlebury in her sophomore year. She's been an essential and dedicated member of the team ever since her arrival, and has taken great strides from casual mixed pick-up before college to captainship of the Pranksters for the 2020-2021 school year. While her skills allowed her to easily fold into the Pranksters on the field, her nature immediately brought a new friend to every player on the team, current and future members alike. She brings her laughter, attention, and eagerness to everything the Pranksters do and carries herself with a quiet confidence while remaining humble and ever improving in her level of play.
Josie is a key piece to our program's incredible development over the past three years, and her love for the team is only rivaled by her love of dancing to the song "Like a G6." Despite taking a semester off from school during the pandemic, Josie remained committed to leading the Pranksters (a team with no coach) from afar. She held weekly meetings with her teammates on campus, explaining and discussing drills, field systems, and non-field topics such as SOTG. Josie is dedicated to both her own playing and the improvement and growth of the Middlebury Ultimate program. She makes herself available to help others out, always answers questions, and constantly strives to do better while supporting people where they are. She is constantly thinking about spirit on the field and is committed to her own spirited play and has always been a fantastic role model on the team.
Josie embodies spirit of the game, and the Pranksters feel so very lucky to get a bonus fall season with her by our side. We'll miss her dearly this year.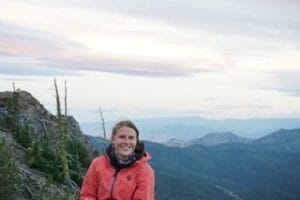 Kim Dorr (University of Portland)
Kim started playing frisbee as a junior for UP and has since played two club seasons on a mixed team in Portland called Hive. She graduated UP in 2020 and came back to finish out the season that was cancelled due to the pandemic. On the field, Kim is always reliable. She will be open as a cutter when no one else is open and able to conserve the disc as a handler when needed. Defensively, she forces players to work hard to get open (if they get open at all) and is famous for generating handblocks.
Off the field, Kim has been a leader of the team all the years she's played with UP. She is kind, compassionate, and asks players if they would like feedback before giving it. Players come up to her for advice and affirmation, and Kim helps empower them to be the best version of themselves possible. Her presence calms the team, knowing she is reliable on and off the field for any support needed.
It has been an honor playing with you again Kim 🙂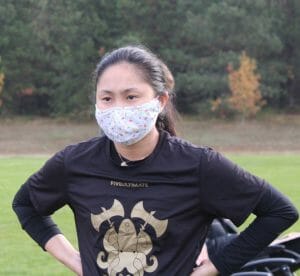 Camille Goo (University of Puget Sound)
Camille started playing very casually in high school before her softball practices! She played varsity softball at UPS and found Clearcut her sophomore year, transitioning to play ultimate in the spring of her sophomore year. She became the treasurer in her junior and senior year!
We decided to nominate her due to her amazing spirit on and off the field. Camille is a talented player who is always there to help her teammates when they need it. It was such an honor to have Camille come back and play with us this 2021 fall season and we are so happy to nominate her to this award that she deserves.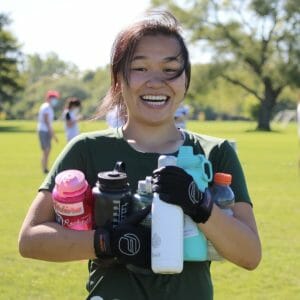 Madison Lang (University of Rochester)
Maddi "PJ" Lang joined the Rochester EZs as a timid first-year. She is a life-long athlete but had never played ultimate before. However, her background in soccer and track made her a natural, and she quickly became a leader both on and off the field. In her junior year, she was elected captain and was committed to the growth of the team through a difficult year of COVID. She kept new players coming back to practice despite the lack of tournaments with her constant enthusiasm and approachability.
In 2021, she tried out for and was selected to play on Rochester's competitive mixed club team, the Garbage Plates and helped them to qualify for Club Regionals. She also plays for the Greater Rochester Area Disc Association, which aims to make ultimate accessible to all. Now, as a senior captain, she helped the Rochester EZs qualify for D-III Nationals for the first time in school history.
One thing to know about PJ is that she's an incredibly hard worker. She never complains or shows unsportsmanlike behavior and instead focuses on constantly improving her skills. PJ is an exceptional player as well as a great leader. As a cutter, she is the anchor of any line she is on. Her teammates know that if they need her, she will always get open for them. With multiple game-winning layout scores in the fall, beautiful hucks, and often the fastest legs on the field, PJ is a role model for what great cutting and defense look like.
Off the field, PJ maintains the teams' energy and love for the game. She keeps everyone laughing, makes friends with every new player and cheers so loudly on the sidelines she loses her voice. She is honest in her calls and promotes the growth of all players equally. PJ sets an amazing example of hard work and passion for the sport, both on the Rochester EZs as well as on local club and recreational teams.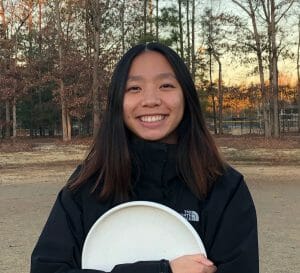 Mimi Tran (University of Richmond)
Mimi Tran is the best player on the field against any team. Mimi always plays with 100% dedication and intensity every time she puts her cleats on. Over the course of her college career, Mimi developed the ability to sky anyone, layout and catch every disc that seems impossible to get, and shut down her offender while also playing fantastic heads up and help defense for her teammates, specifically in the deep space.
Mimi started her frisbee career in high school but truly blossomed into the player she is today in college. Mimi earned a spot on the All-Region First Team in both 2018 and 2019, her sophomore and junior years. The Richmond Redhots went to Nationals for the first time ever in 2021, and Mimi Tran is a big reason why. The defensive line would not be anywhere near as effective if Mimi was not the leader of it.
In addition to being a phenomenal player, Mimi also devotes her time to help the other players on the team grow and gain confidence. When she captained her senior year, she was nothing but positive and supportive in every setting imaginable on and off the field.
The 2021 Donovan Award winners will be announced Wednesday, February 23rd.