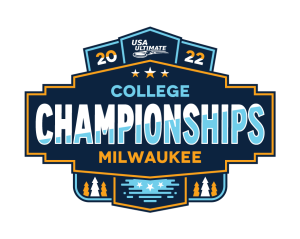 After two exciting weekends of Regionals, we now have the full field of teams. It's time to start thinking about what the seeding and pools might look like for Nationals.
This year, seeding won't look like it did prior to the pandemic. Not only were USAU rankings not utilized this season, but Regionals finish is binding this year: "No team that finishes ahead of another team at Regionals may be seeded behind that team at Nationals," per the guidelines. Despite the lack of rankings, USAU says that "sanctioned results during the 25 college regular season, input solicited from all the captains of participating teams, results of last year's College Series, and other applicable information (e.g. team composition, conditions, team history)" will be used to determine the seeding.
Please note that we do our best to follow USA Ultimate's unstated guidelines for seeding: head-to-head wins matter at the margin and historic success is considered. We do not explicitly try to avoid regional matchups. We also used Cody Mills' Frisbee-Rankings.com to set a baseline of performance for teams during the season.
Let's kick things off right away with the pools generated by my predicted seeding.
| POOL A | POOL B | POOL C | POOL D |
| --- | --- | --- | --- |
| Brown (1) | UNC (2) | Colorado (3) | Pittsburgh (4) |
| Michigan (8) | Cal Poly SLO (7) | Vermont (6) | Georgia (5) |
| Texas (12) | Minnesota (11) | Cal (10) | NC State (9) |
| Utah State (13) | Washington (14) | Ohio State (15) | Auburn (16) |
| William & Mary (17) | WashU (18) | Wisconsin (19) | Connecticut (20) |
1. Brown
The obvious #1 seed. Didn't lose a game after dropping their season opener to Minnesota. H2H win over UNC.
2. UNC
Although Colorado could have a claim to the #2 seed, UNC's win in 2021 should be enough to land them here. Unofficial rankings agree.
3. Colorado
One point loss to Brown. Otherwise, nothing but wins on their ledger. Will go #2 or #3.
4. Pittsburgh
Next highest ranked team. Only losses to Nationals teams came against Brown and UNC.
5. Georgia
I'm breaking from the unofficial rankings here, which suggest Vermont. But winning the region — and coming off of a finals appearance in December — should be enough to get Georgia the #5 seed.
6. Vermont
Vermont feels like a tricky team to seed. How much will USAU reward winning a region? You could put Vermont as high as #5 and as low as #8 (they lost to Michigan). I'm using the rankings here, but I won't be surprised to see them end up lower.
7. Cal Poly SLO
Southwest champs. They have a loss to NC State that could bump them lower, but they were more consistent than NC State against weaker opponents.
8. Michigan
Michigan could go behind Georgia at #6, but the algo likes them here.
9. NC State
Head to head loss to Michigan but a win against SLO. Much weaker overall rating than SLO, however.
10. California
I toyed with having Minnesota here but kept Cal in this spot to avoid Regional rematches.
11. Minnesota
Minnesota will fall right around this spot. Only win against a team ahead of them came against Brown in game one of the season at Warm Up.
12. Texas
Technically, Utah State should go here (by algorithm). But Washington is going to immediately follow Utah State, so seeding Texas in the #12 spot avoids a Northwest regional rematch.
13. Utah State
Seeding Utah State is why the algorithm exists (and hopefully USAU quietly uses Cody's rankings). They are 13-0 but they have close wins against weaker teams.
14. Washington
UW barely made it into Nationals. Given the Regional seeding rule, they will fall from a likely pool #2 seed to a pool #4 seed.
15. Ohio State
Pretty clearly the #15 seed.
16. Auburn
This does create a Southeast rematch. But Auburn has a big H2H win over William & Mary. You can't avoid every regional rematch. I think this is what we'll get.
17. William & Mary
Clearly the next best team.
18. WashU
The next highest ranked team.
19. Wisconsin
Maybe you could argue for Wisconsin at #18 given the team's history compared to WashU. But that creates a regional rematch.
20. Connecticut
The clear bottom seed.