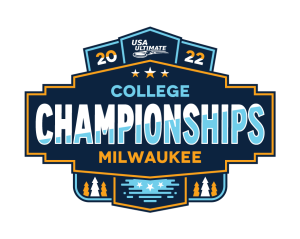 After the excitement of Regionals, we now have the full field of teams. It's time to start thinking about what the seeding and pools might look like for Nationals.
This year, seeding won't look like it did prior to the pandemic. Not only were USAU rankings not utilized this season, but Regionals finish is binding this year: "No team that finishes ahead of another team at Regionals may be seeded behind that team at Nationals," per the guidelines. Despite the lack of rankings, USAU says that "sanctioned results during the college regular season, input solicited from all the captains of participating teams, results of last year's College Series, and other applicable information (e.g. team composition, conditions, team history)" will be used to determine the seeding.
Please note that we do our best to follow USA Ultimate's unstated guidelines for seeding: head-to-head wins matter at the margin and historic success is considered. We also used Cody Mills' Frisbee-Rankings.com to set a baseline of performance for teams during the season.
Let's kick things off right away with the pools generated by my predicted seeding.
| POOL A | POOL B | POOL C | POOL D |
| --- | --- | --- | --- |
| St. Olaf (1) | Middlebury (2) | Berry (3) | Colorado College (4) |
| Williams (8) | Claremont (7) | Oklahoma Christian (6) | Navy (5) |
| Scranton (12) | Oberlin (11) | Brandeis (10) | Ithaca (9) |
| Pacific Lutheran (13) | Grinnell (14) | Conn College (15) | Grace (16) |
1. St. Olaf
Defending champs Oklahoma Christian have to drop below Colorado College because of Regionals finish, and St. Olaf has a head-to-head victory over Middlebury this spring. It's a big jump from no.3 to no.1 against the algorithm, but it'd be hard to ignore that head-to-head result.
2. Middlebury
Far and away the top team according to the algorithm, but will likely be punished for their head-to-head loss to the Bezerkers.
3. Berry
The Bucks own a head-to-head over Navy and are well above Colorado College in the algorithm.
4. Colorado COllege
The South Central champs, Wasabi have to be seeded above Oklahoma Christian and own a large gap over Navy in the algorithm.
5. Navy
This is where things get weird. Algorithm number two Oklahoma Christian have to be seeded behind Colorado College, but they also very likely won't be in the same pool,1 so Navy slides ahead of them.
6. Oklahoma Christian
It is crazy to have the number two team in the algorithm as the no.6 seed, but this is why you have to take care of business at Regionals. The defending champs' path just got much more difficult.
7. Claremont
With only two sanctioned results, Claremont are the toughest team to seed. The algorithm has them 20 points behind Williams, but I think the two get flipped so Williams doesn't end up in Middlebury's pool.
8. Williams
The runners-up in New England get punished a little bit here for the sake of regional diversity, but with no results against out-of-region teams in the field, it's hard to argue for them to go anywhere else.
9. Ithaca
This would be the highest-seeded Metro East team in quite some time, but Nawshus were absolutely dominant at Regionals, and the algorithm rewards it.
10. Brandeis
How good is the New England region? Three teams in the top ten seeds is impressive stuff.2
11. Oberlin
It's surprising to me that the algorithm has Oberlin this low. They have a win over Navy, but two bad losses at Boogienights (where they sent a developmental roster) pull them way down. This will be a major test of whether USAU uses context for seeding or sticks to the math. I'm guessing they stay with the math.
12. Scranton
The first-time Nationals qualifier from the Ohio Valley slide right behind the team to hand them their only loss of the season so far.
13. Pacific Lutheran
The Northwest champions have the potential to be the most under-seeded team in the tournament, but with no results to use outside of Conferences, it's tough to do anything but follow the algorithm.
14. Grinnell
The surprise qualifiers from the North Central barely edge out Grace in the algorithm to get the no. 14 seed.
15. Connecticut College
Despite being the lowest-ranked team in the field according to the algorithm, Conn College slide in front of Grace to avoid being in the same pool as Ithaca.
16. Grace
It feels a bit harsh for Grace to fall to the no.16 seed despite being only 2 points behind Grinnell in the algorithm, but when it's this close, we think USAU will lean on regional diversity.
---
While not a hard rule, this has seemed to be an unwritten rule in the division for a while. ↩

Not even their lauded D-I counterparts could manage that! /s ↩