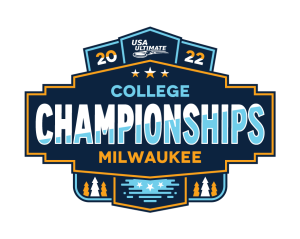 After the excitement of Regionals, we now have the full field of teams. It's time to start thinking about what the seeding and pools might look like for Nationals.
This year, seeding won't look like it did prior to the pandemic. Not only were USAU rankings not utilized this season, but Regionals finish is binding this year: "No team that finishes ahead of another team at Regionals may be seeded behind that team at Nationals," per the guidelines. Despite the lack of rankings, USAU says that "sanctioned results during the college regular season, input solicited from all the captains of participating teams, results of last year's College Series, and other applicable information (e.g. team composition, conditions, team history)" will be used to determine the seeding.
Please note that we do our best to follow USA Ultimate's unstated guidelines for seeding: head-to-head wins matter at the margin and historic success is considered. We also used Cody Mills' Frisbee-Rankings.com to set a baseline of performance for teams during the season.
Let's kick things off right away with the pools generated by my predicted seeding.
| POOL A | POOL B | POOL C | POOL D |
| --- | --- | --- | --- |
| Middlebury (1) | Carleton (2) | Wellesley (3) | Mount Holyoke (4) |
| St. Olaf (8) | Portland (7) | Haverford & Bryn Mawr (6) | Lehigh (5) |
| Rice (12) | Berry (11) | SUNY Geneseo (10) | Skidmore (9) |
| Mary Washington (13) | Occidental (14) | Knox (15) | Lewis & Clark (16) |
1. Middlebury
Defending champions. Number one in the algorithm. Split two games with Carleton but edged them out on point differential. Clear top seed.
2. Carleton
Second in the algorithm rankings, split two games against Middlebury but lose out on point differential. Again, pretty clear positioning.
3. Wellesley
The New England runners-up are the last team that's easy to seed for a bit.
4. Mount Holyoke
This is where it gets tricky. Haverford & Bryn Mawr are the clear no.4 seed in the eyes of the algorithm, but they got smacked at Regionals and have to go behind Lehigh. Mount Holyoke are the beneficiary of that slip.
5. Lehigh
It's tough to know where to place Lehigh. The algorithm has them 9th, but they blew out Haverford & Bryn Mawr at Regionals and have to be seeded above them. They can't go directly above the Sneetches because having them at no.4 and no.5 would place the regional foes in the same pool, so instead they slide down one more spot for the sake of regional diversity.
6. Haverford & Bryn Mawr
The Sneetches' algorithm ranking is too high to punish them any further than this, despite the bad loss to Lehigh at Regionals.
7. Portland
Portland jump ahead of St. Olaf to avoid having two teams from the same region in a pool together. Being runners-up in the fall also doesn't hurt in justifying the swap.
8. St. Olaf
Although they are ahead of Portland based on the algorithm, St. Olaf slip to the no.8 seed to avoid being in Carleton's pool.
9. Skidmore
The Metro East champions make a big jump from what the algorithm says thanks to their blowout win over SUNY Geneseo in the regional final.
10. SUNY Geneseo
The case could be made to punish Geneseo more for the loss to Skidmore, but their algoritm rating is too high for them to slip any further than this.
11. Berry
No connectivity to suggest moving the Southeast champs anywhere else.
12. Rice
No connectivity for the South Central champs either, so they stay where the algorithm says.
13. Mary Washington
The Atlantic Coast champions dominated the region but don't have results against anyone in the field to justify going against the algorithm.
14. Occidental
The Southwest champions have yet to leave the region, so their seeding is likely to stick to the algorithm, though it will be interesting to see if their fifth-place finish in Norco has any sway in moving them up.
15. Knox
Another region winner with no connectivity, another seeding based almost purely on the algorithm.
16. Lewis & Clark
The Northwest runners-up are a distant last in the eyes of the algorithm and thus a pretty clear no.16 seed.