Can the crew pick up where we left off and help you cash out more in season 2? Plus, we have weekly fantasy picks!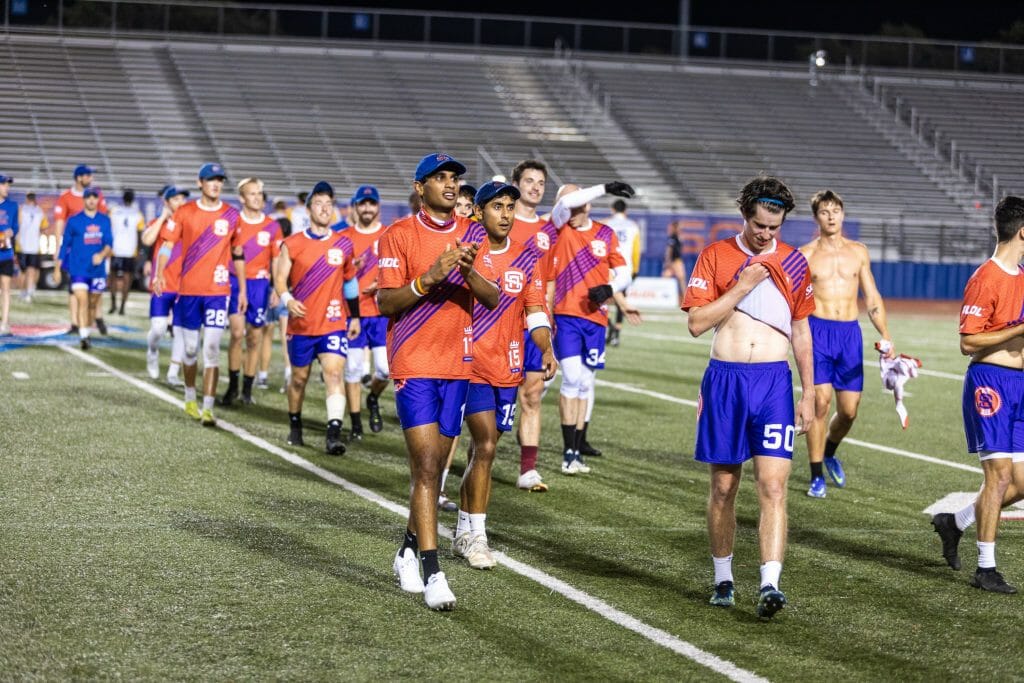 Hello and welcome to a new frontier in ultimate frisbee: you can legally bet on the sport. That's right: DraftKings has started offering markets for the AUDL in a growing number of states, although not all states with legal access to the service currently have access to AUDL markets…yet.
This column for subscribers provides weekly AUDL betting picks, our best bets, and game analysis. If you're new or need to brush up on the sportsbetting basics, check out our introductory entry.
The wins keep coming. How long can we stay this hot? You'll have to stay tuned. This is a pretty tough weak, however, so they really want to put us to the test. Some spreads are even removed. Per usual, keep an eye on roster absences and weather.
Max Charles joins us this season to give you fantasy advice to help you win our Weekly Fantasy contest!
Week 4 AUDL Games
Toronto Rush at Boston Glory (-2.5)
Charlie's Take: Boston has been inconsistent but they have a good roster this week with Tannor Johnson and Orion Cable both activated. BOS -2.5
Keith's Take: I'm doubling down on being anti-Rush; they look inflated after beating Ottawa, in Toronto, without the Outlaws' star. But note Boston is 0-4 ATS this season. BOS -2.5
Mike's Take: I'm going to like Boston most weeks when they have all three of Sadok, Cable, and Johnson. BOS -2.5
Bets Perspective: AUDL 2022 Week 4 Picks is only available to Ultiworld Subscribers
Already have a subscription? Log in
Whether you visit Ultiworld for our reporting, our podcasts, or our video coverage, you can help us continue to provide high quality content with a subscription. By becoming a subscriber, not only do you receive benefits like exclusive articles and full article RSS feeds, you also help fund all of Ultiworld's coverage in general. We appreciate your support!