Previewing the action from the week ahead.

The 2018 World Ultimate Club Championships will go down in history, if not for San Francisco Revolver adding another jewel to their dynastic decade of the 2010s, or the exceptional performance of a Sydney Colony1 team propelled to the next level by the addition of Jimmy Mickle and Chris Kocher, then certainly for the final games of the tournament moving indoors due to heavy thunderstorms that almost canceled the whole event. While we look back with rosy memories and are happy to laugh about how crazy it was that WFDF was able to pull it all back from the brink, we're hoping that this tournament runs a little bit more smoothly. The good news is, after arguably the highest level of competition ultimate has ever seen at the World Games in Birmingham just a couple weeks ago, WUCC 2022 looks primed for some of the best ultimate we've seen in a long time.
A big storyline at the World Games was European teams (namely the German and French) exceeding expectations in huge ways. If you recall, Germany managed to take down Canada and USA back-to-back, a historic feat for an often overlooked ultimate country. That being said, the best finish for a European open team at WUCC across the last two tournaments is a fifth-place finish from London Clapham in 2014 while in 2018 the highest finishing European team was Pornichet Tchac in seventh place. How much could have changed since then? In our opinion: a lot. The World Games was not only an example of how the gap between the United States and the rest of the world continues to close, for many it was our first time seeing just how good the current generation of European talent really is. Though it will still be tough to knock off the top teams from other regions like North America and Australia, there are at least half a dozen European sides that have a realistic chance to peak in the right moments and get to the semifinals for the best European finish at WUCC in the last decade. Add to that the rising star of of the Colombian men to match their women and the return of the top men from Japan with Buzz Bullets able to compete on the world stage again and we have a truly global cohort of contenders.
The amount of talent coming into WUCC is truly astounding. Let's take a closer look at some of the teams and players to look out for in the early stages of the competition.
Top Bracket Contenders2

Melbourne Ellipsis (Australia)
Anchored by World Games trio Tom Tulett, Kyal Oh, and Rob Andrews, Ellipsis finished second at the 2022 Aussie National Championships. The addition of New Zealand wunderkind Nick Whitlock is a huge boost for the Melbournians – he had an argument for being the best player at U24 Worlds in 2018 and is expected to put his stamp on this tournament. If Andrews and Tulett are able to continue their excellent form from the World Games, Ellipsis will be in position for a deep run at WUCC. Look for them to get to the quarterfinals and maybe even be a surprise semifinalist.

Sydney Sunder (Australia)
Out of Sydney, Sunder is the renamed version of the Colony team that came oh so close in 2018. With all the high expectations we just hoisted on Ellipsis, the fact that Sunder beat them at the Australian National Championships is no small feat. Perhaps the fact that Sunder has four Aussie World Games players to Ellipsis' three has something to do with it? We'll leave that up to you. Despite this, in 2018, the team formerly known as Colony did have two massive pickups in the form of Jimmy Mickle and Chris Kocher, who were instrumental in the team's second-place finish. The question now is will they be able to repeat their WUCC success without their high-profile American loanees? After Australia's performance at the World Games, it certainly feels plausible if not likely. Sunder is a realistic contender to make it to the podium, and might even find themselves once again in that gold medal match.

Brussels Mooncatchers (Belgium)
The Mooncatchers have had a great season so far this year, proven by a strong fifth-place showing at Tom's Tourney near home turf. Built around two of the biggest players in ultimate — Benjamin and Rephael Jonkers — Mooncatchers are known for their deep game. Hucks, hammers, highlights. If you get a chance to watch this team on stream, you will not be disappointed. In addition to an impressive domestic lineup, Mooncatchers are picking up French World Games select Gaël Ancelin, a trio of Latvia stars headlined by Arvids Orlovskis, as well as two Americans for the tournament. Johnny Bansfield and Paul Arters were both instrumental in taking Chicago Machine to the US Club Championships final in 2019. Bansfield in particular is a game-changer, winning a spot on the 2021 All-Club 2nd Team. Add them to an already talented roster, and Mooncatchers becomes even scarier. If there is any team liable to pull off some upsets, this is the team.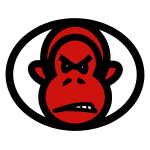 Vancouver Furious George (Canada)
Here's a fun fact for you: ever since Furious George was founded in 1995, they have only ever lost a single game at the Canadian Ultimate Championships. 27 years. One domestic loss. It's an absurd stat. With that kind of history, it's no surprise that this year's team is loaded with talent. Tim Tsang, Robbie Brennan, and Kevin Underhill were on the country's World Games roster, with Morgan Hibbert and Malcolm Bryson as alternates. Notably absent are Ty Barbieri and Brendon Wong, both of whom have anchored the Furious O-line for several years. Regardless, this Furious team has depth with a mix of veterans and new additions, and they'll be gunning for a podium finish in Cincinnati.

Toronto GOAT (Canada)
In 2018, Toronto GOAT had a phenomenal run to the semifinals, ultimately finishing third. However, after a disappointing and anomalous third-place finish at the Ultimate Canada Invite in 2021, GOAT has brought back some old names who are sure to make an impact. World Games stars Mike MacKenzie will be joined by fellow WG teammate Andrew Carroll. James Lewis recently finished a 50-goal AUDL season for the Toronto Rush, and captain Jacky Hau is returning from Vancouver. All-in-all, this squad is looking rejuvenated after a bit of a slump year, and will be eager to recapture the magic of 2018.

Montreal Mephisto (Canada)
Hailing from Quebec, Mephisto is a young team who have made incredible strides in the past few years. After beating GOAT and narrowly losing to Furious George in the finals at UCI last year, Mephisto have proven that they can compete with the top Canadian teams. There are countless players to watch out for on this team, including Canadian World Games selects Malik Auger-Semmar and Christophe Tremblay Joncas, as well as walking AUDL highlight reels Jakob Brissette and Quentin Bonnaud. Plus, being from the French-speaking part of Canada, it's only right that Mephisto pick up Sacha Poitte-Sokolsky from the French World Games team. Needless to say, Mephisto is deep, and will be looking to make a similarly deep run at WUCC.

Ibagué URO Monster (Colombia)
URO Monster proved they were the best team in Colombia by quite some margin at last year's Colombian National Championships. With Jose Jimenez being the sole World Games player on this team, many of the faces will be new to Ultiworld viewers, but it's almost a given we'll remember them far past this tournament. Look for URO Monster to be representing South America all the way through the end of this week.

Noisy-le-Sec Iznogood (France)
Iznogood has just one World Games select on their roster: Eric Becker. They are a team who are hot off of their success of a strong tournament win at Tom's Tourney, including 12-11 over Clapham in the semis and 13-11 over CUSB Redbulls. Iznogood are picking up Tim Schoch and Joe White, two Carleton and USA U24 products who were also on the 2019 Chicago Machine team that made it to the national final. The French side have a good chance to surprise those who are less familiar with European ultimate and go deep in this tournament.

Heilbronn Bad Skid (Germany)
Bad Skid placed a respectable fifth at the European Championships in 2021. While their season had a slow start at Elite Invite in Bologna, Bad Skid has the history of a quarterfinals run at WUCC in 2018 and that experience is priceless. With four German World Games players on their team, including standout handler Nico Müller, they are still a force to be reckoned with.

London Clapham (Great Britain)
Clapham are seemingly inevitable champions in the United Kingdom and are currently the reigning European champions after winning their tenth European title in 2021. By their standards, they've had a bit of a rocky start to the season, underperforming at Elite Invite and Tom's Tourney. However, the team turned it on for the London Invite, beating CUSB La Fotta in the tournament final. Clapham will be looking to carry that momentum into this week. With four World Games players in Ollie Gordon, Ashley Yeo, Justin Foord, and Tom Abrams, this squad is looking like a well oiled machine. After pushing PoNY to the brink and losing by one in a warm-up game, expect Clapham to make a deep bracket run this tournament.

Bologna CUSB Open (Italy)
The best team in Italy by far and one of the best teams in Europe. CUSB sent two squads — largely an O team and a D team — to Tom's Tourney and both outfits had a strong showing, with CUSB Redbulls getting to the final before falling to France's Iznogood. With their full roster back together, Arturo Laffi and Riccardo Zanni will be central to conducting the offense while Giovanni Santucci might be one the best matchup defenders and aerial presences in Europe. Picking up Americans Jonathan 'Goose' Helton, serial-winner Kurt Gibson, and young phenom Orion Cable, going up against this CUSB team is going to be a formidable prospect.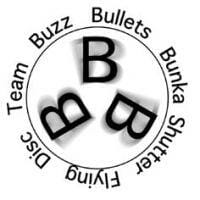 Tokyo Buzz Bullets (Japan)
The traditional powerhouse of Japanese ultimate is back in 2022. Their 2014 WUCC clash with Boston Ironside in Lecco remains one of the greatest games of ultimate ever played, and their unique brand of ultimate is sure to be exciting. Utilizing quick disc movement and precise throws, when this team gets going, any team in the world would be hard pressed to stop them. Led by World Games selects Taiyo Arakawa, Yohei Okomura, and the ageless legend Masahiro Matsuno, this iteration of Bunka Shutters' finest should be a treat to watch.

Tokyo Nomadic Tribe (Japan)
Without their compatriots in attendance, Nomadic Tribe were the Japanese team to watch in 2018. They did not disappoint by finishing sixth in Cincinnati last time out and they'll be looking to make a similar impression this year. Nomadic Tribe handed a less than full-strength Buzz Bullets side their first ever sanctioned loss in Japan, leaving it an open question on which Japanese team is best poised to make a run. Every team in the tournament should be scared of a matchup with either.

Raleigh Ring of Fire (United States)
Reigning 2021 USA Ultimate National Champions, Ring didn't get broken a single time in the final en route to their win. AND they will have extra fire in their bellies trying to replace the memory of their quarterfinal loss to Colony on double-game point in 2018. These guys are at the top of their game and are a favorite to win the tournament.

New York PoNY (United States)
PoNY is an undeniably excellent team. They are the only open division team with more than one US World Games player on it and they are also the only team to have been to the USA National Championship final twice in the last three years. With a target on their backs that can only come from their star-studded roster, they will want to make this golden era stick on the world stage.

Portland Rhino Slam (United States)
Rhino are a scrappy team. They have not been your traditional US powerhouse in recent years like the three other USA teams on this list but much like Doublewide in 2018 they reached a peak at the right time and proved their mettle by getting to the semis in 2021. World Games alternate Raphy Hayes is always a standout for Portland and Owen Murphy (2021 All-Club 2nd Team) will have to have a big tournament for Rhino to outdo their run at USAU Nationals last fall.

Seattle Sockeye (United States)
Sockeye is a storied program. They've got big names and an even bigger chip on their shoulder after a disappointing semifinal loss to PoNY at the USA National Championships last year as defending champions. Dylan Freechild looked back to his best at the World Games and Must See TV Tony Venneri was a highlight machine this past college season. They'll be backing themselves to get it right this time around and none of us should doubt it.
Other Teams to Watch

Pornichet Tchac (France)
Tchac has four French World Games players in its squad. Though this season's results suggest Iznogood has the domestic advantage here, Tchac are still a very good team.

Wellington Wildcats (New Zealand)
The entire New Zealand program has a high ceiling. Its U20 side took the US to 11s at U20 Worlds in 2018 before falling 15-11 in the end, and their young talents have spent the last four years developing their game. If Wildcats hit their heights, they could surprise a few folks.

Berlin Wall City (Germany)
Wall City came out hot this year by taking down the championship at Elite Invite. They've proven they can tango with the elite of Europe when they and leader Conrad Schloer are at their best, and they can do it again at WUCC.

Bogota Euforia (Colombia)
This year's second team out of Colombia has historically fallen short when they come up against elite competition. With Julio Duque and Ivan Alba coming off of the World Games, can Euforia take the leap and get past the Round of 16?
Players to Watch
Rob Andrews, Ellipsis: This dude was roofing everyone at the World Games and really made a name for himself as one of the most dominant cutters in the game today.
Nico Muller, Bad Skid: A stalwart for the German World Games team that has received continuous praise for his performance. It will be on him to lead Bad Skid to a deep run once again.
Taiyo Arakawa, Buzz Bullets: When Arakawa came over to the United States for the U.S. Open in 2019 he led the tournament in goals with 26 on the weekend. Couple that with his 12 goal haul at World Games in Birmingham last week and he seems to have a knack for performing well on US soil; another performance like that will go a long way for Buzz Bullets.
Jack Williams, Ring of Fire: It's been said many times that Jack Williams stands out on Ring even though Ring has not built its system to highlight any one player. He makes the game look easy and if he can keep gliding through defenses the way he has the past few years, Ring could be too tough to stop.
Mathieu Bosser, Tchac: Bosser is not quite as big of a name as some of the other players listed here but he deserves a lot of the credit for Tchac's quarterfinal run at the last WUCC and played with confidence at the World Games as part of the strong French team. With that swagger translating into his club team, he could launch Tchac to a repeat of their quarterfinals appearance from 2018.
Pools to Keep an Eye On
With so many countries and so much talent to go around, it can be difficult to know where upsets might happen. But there are certainly a few pools primed for potentially surprising results. Here's where we suggest you check up on score lines during the tournament's opening days.
Pool B – No Easy Wins
Australia Sunder, Canada Mephisto, Japan Nomadic Tribe. These three teams are coming into WUCC 2022 with momentum: Sunder won AUC, Mephisto took Furious to the wire at UCI, and last month, Nomadic Tribe handed the Buzz Bullets their first ever loss at a JFDA sanctioned event. Who will come out on top is anyone's guess, and Pool B will be one to keep an eye on in the first days of this event.
Pool E – Pool of Death
Every tournament has one. The pool where every team is fighting for their lives. At WUCC 2022, that is going to be Pool E. The obvious favorites are Furious George and Rhino, who are seeded accordingly, but as we mentioned above, Tchac and Mooncatchers have loaded rosters and are hot off of some big tournament wins. This will undoubtedly be one of the most volatile pools at the tournament, and no team — regardless of seeding — will be safe.
Pool G – Pool of Death (pt. 2)
That's right, we're back with a second pool of death. Because Ellipsis finished second at AUS Nationals, and GOAT finished third at UCI, they have been seeded third and fourth in this pool, an absurd fact given both team's reputations and rosters. With Clapham and Ranelagh as number 1 and 2, there are four teams in this pool that are more-or-less on equal footing, and we are expecting Pool G to be a rock fight.
Streamed Game Schedule
Sunday, July 24 – 9:00 AM: Clapham (GBR) v. Ellipsis (AUS)
Monday, July 25 – 11:00 AM: Rhino Slam! (USA) v. Mooncatchers (BEL)
Monday, July 25 – 11:00 AM: GOAT (CAN) v. Ranelagh (IRL)
Monday, July 25 – 3:00 PM: Buzz Bullets (JPN) v. Bad Skid (GER)
Monday, July 25 – 5:00 PM: Warao (VEN) v. Freespeed (SUI) [**Free Game of the Day**]
Tuesday, July 26 – 11:00 AM: Open Power Pool (TBD, Field 22)
Tuesday, July 26 – 1:00 PM: Open Power Pool (TBD, Field 22)
Tuesday, July 26 – 5:00 PM: Open Power Pool (TBD, Field 22)
Wednesday, July 27 – 11:00 AM: Open Crossover (TBD, Field 23)
Wednesday, July 27 – 3:00 PM: Open Round of 16 (TBD, Field 23)
Thursday, July 28 – 9:00 AM: Open Quarterfinal (TBD, Field 22)
Thursday, July 28 – 11:00 AM: Open Quarterfinal (TBD, Field 22)
Friday, July 29 – 11:00 AM: Open Semifinal (TBD, Field 22)
Friday, July 29 – 11:00 AM: Open Semifinal (TBD, Field 23)
Friday, July 29 – 5:00 PM: Open 3rd Place (TBD, Field 23)
Saturday, July 30 – 12:30 PM: Open Final (TBD, Mason HS) [**Free**]
Conclusion
WUCC is going to be a welcome return to international competition. Though the podium has long been dominated by teams from the United States, it's evident that the rest of the world is catching up. With tight competition at the World Games, it would be unsurprising if this was the year that a new country rose to take home the gold. Ultimate is a game of inches, of momentum, of peaking at the right time, and all it takes is one bad game for a giant to fall. Here's to another memorable WUCC.
---
now Sunder ↩

Ordered alphabetically by country. ↩