How does WUCC and the impending postseason implications impact the picks?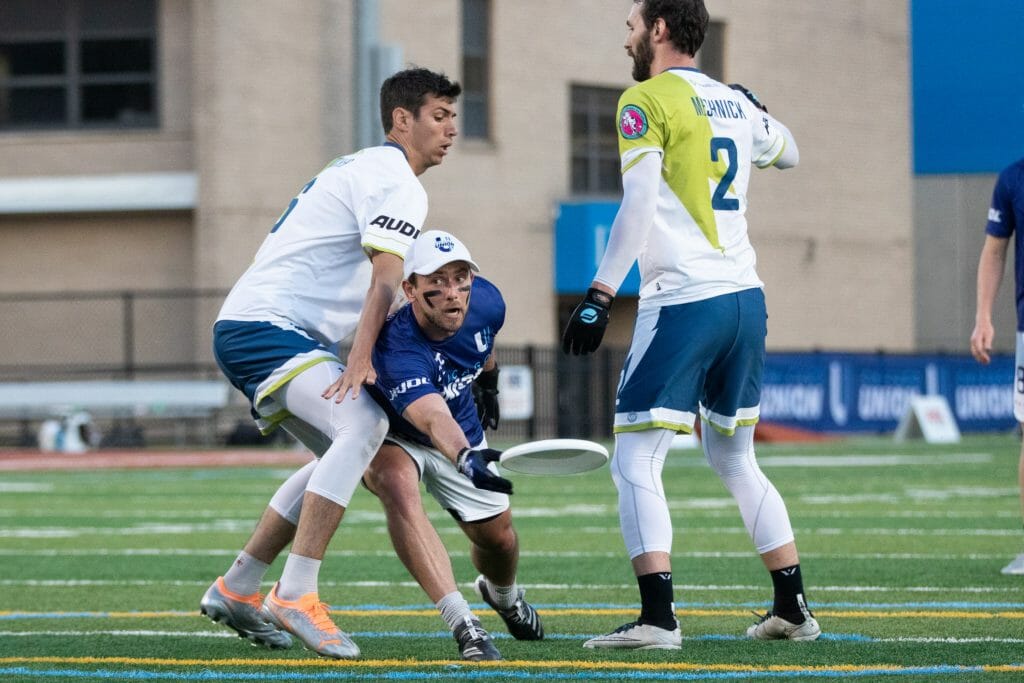 Hello and welcome to a new frontier in ultimate frisbee: you can legally bet on the sport. That's right: DraftKings has started offering markets for the AUDL in a growing number of states, although not all states with legal access to the service currently have access to AUDL markets…yet.
This column for subscribers provides weekly AUDL betting picks, our best bets, and game analysis. If you're new or need to brush up on the sportsbetting basics, check out our introductory entry.
We were again forced into a brief hiatus as DraftKings took down lines, but their return this week reopens the door. Mike Ball has to skip this week due to internet issues.
And there are a lot of variables to consider. Rosters are adversely impacted by the World Ultimate Club Championships. On top of that, motivations for teams vary as the playoff picture is almost secure. Chicago needs to beat the Radicals by as much as possible, but Madison still has an outside shot at the postseason if they win. Meanwhile, Indy has to wait to see that result to see if their road tilt at Atlanta even matters, which is why that isn't on the board. Colorado will need to battle Chicago for seeding on the scoreboard should the Union win at Breese Stevens.
Max Charles joins us this season to give you fantasy advice to help you win in our final our Weekly Fantasy contest!
Week 14 AUDL Games
OTT at DC (-5.5) [44.5]
Keith: I was fully prepared to jump on whoever was going at Ottawa without Boucher, Arsenault, and Bevan. But DC's defense is in tatters, missing six of their top eight in points played on that side, plus Nissen. I feel like that could make breaks hard to come by for either side. OTT +5.5
Charlie: Ottawa is going to be short-staffed and DC will be looking to get in a good dress rehearsal before the playoffs. DC -5.5
Bets Perspective: AUDL 2022 Week 14 Picks is only available to Ultiworld Subscribers
Already have a subscription? Log in
Whether you visit Ultiworld for our reporting, our podcasts, or our video coverage, you can help us continue to provide high quality content with a subscription. By becoming a subscriber, not only do you receive benefits like exclusive articles and full article RSS feeds, you also help fund all of Ultiworld's coverage in general. We appreciate your support!