Three new world champions!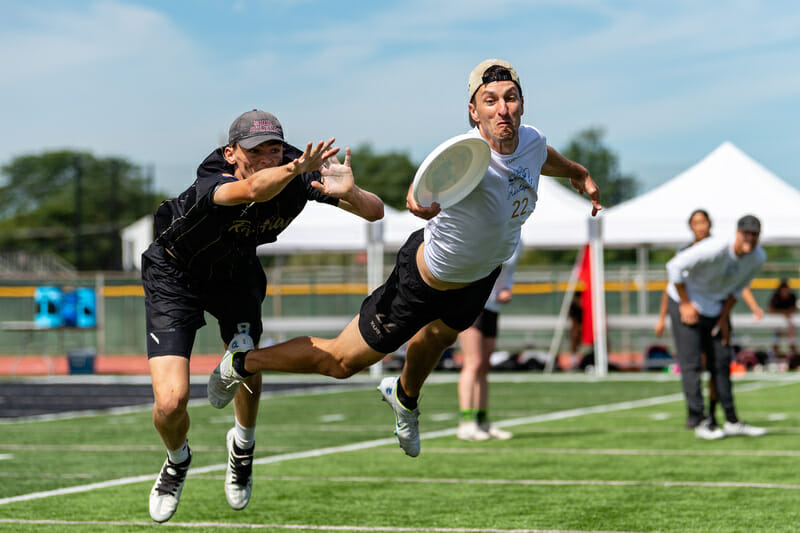 LEBANON, OH – The World Flying Disc Federation crowned three new world champions, none of whom began the tournament as the no. 1 seed in their division. Seattle Mixtape, New York PoNY, and Medellin Revolution each won in different fashions, but left no doubts about their worthiness of their new titles.
In the first matchup, Seattle Mixtape topped Vancouver Red Flag by a comfortable 15-6 scoreline. Mixtape went up 6-2 and the game was never in doubt as the former US national champs dominated for their first world title.
The middle match was a rematch of the previous season's US national championship, pitting PoNY against no. 1 seed Raleigh Ring of Fire. Like in that game, it was close throughout, but PoNY's offense was too good to Raleigh to get back in front and New York won 15-12.
The final game of the tournament featured the two ostensible favorites: no. 1 San Francisco Fury and no. 2 Revolution. An early 3-0 lead made it seem like Fury might run away with the game and hand Revo a second straight WUCC silver medal, but the Colombians bounced back. They took the lead and fended off a dramatic Fury comeback, winning a multi-possession universe point to make it 14-13.
Check back on Ultiworld for continuing recap coverage of each of the finals and the tournament.