World Games. WUCC. What a summer!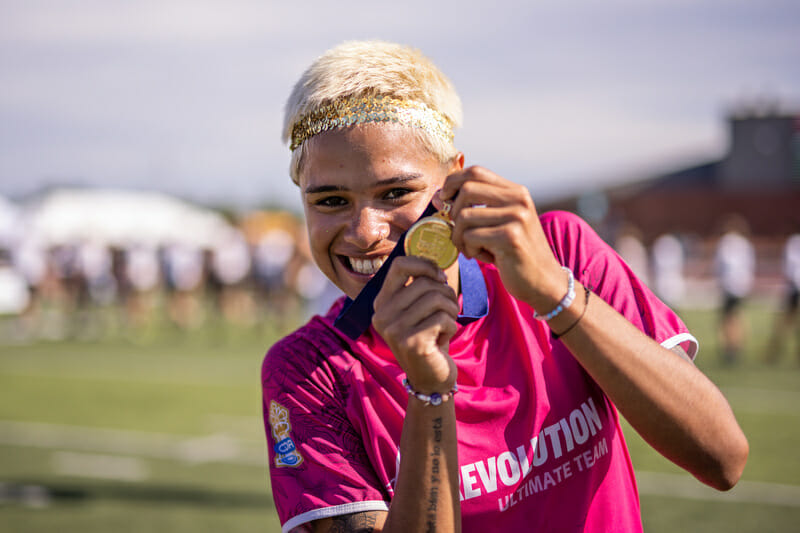 You can email me anytime at [email protected] with questions, comments, ideas — whatever you've got.
World Club Championships mailbag time!
Q: It was awesome to watch all these star pickups play with club teams at WUCC. Created some great storylines like Anouchka Beaudry (and Cat Phillips, who wasn't a pickup but had been with 6ixers) eliminating their former team. Is this good or bad for the sport? (Seems good to me)
– Sean U.
A: Before everybody who is against pickups at international tournaments starts rolling in here, let's just recall that the 2018 tournament in Cincinnati also featured a lot of (mostly) American ringers playing on various teams that weren't their typical US-based club. I think this was a lot less pronounced at Lecco 2014, simply because the pool of nearby players eager to pickup for Worlds is a lot smaller in Italy than it is in the USA.
By and large, I am not against having great players playing at the top tournaments. I think it made the overall tournament experience more fun, since it naturally strengthens some of the international teams, who would often be underpowered relative to the top 3 (or 9…) club teams that qualify from the USA.
BUT.
Mailbag: International Ultimate Edition is only available to Ultiworld Subscribers
Already have a subscription? Log in
Whether you visit Ultiworld for our reporting, our podcasts, or our video coverage, you can help us continue to provide high quality content with a subscription. By becoming a subscriber, not only do you receive benefits like exclusive articles and full article RSS feeds, you also help fund all of Ultiworld's coverage in general. We appreciate your support!