Winners and losers from Saturday in Raleigh, plus a recap of the day's events.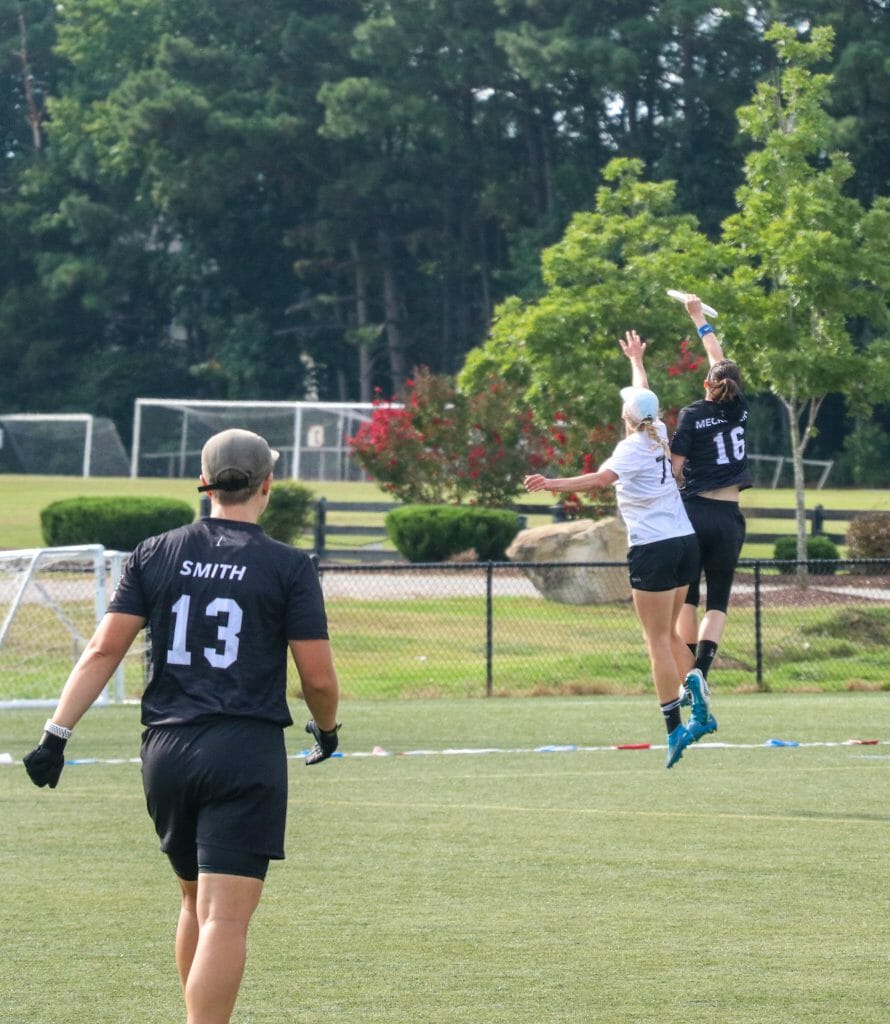 RALEIGH— At the end of day one, only two women's teams have stayed in the same spot as where they started. While maybe all the "upsets" weren't entirely surprising, we have learned – again – that what is foretold is far from assured..
In Pool A, everyone was waiting for the matchup between #5 Boston Brute Squad and #3 Raleigh Phoenix, hoping for a showstopper. But fans and friends (of Brute) were not treated to a spectacle. Instead, it was an old-fashioned stomping. Phoenix put the pedal down early and never really let up. Sometimes people say the final score didn't reflect the game – this was not one of those times. The 15-7 was perfectly indicative of the game that occurred, with Raleigh's defense smothering a Brute Squad offense missing Angela Zhu and yet to add Levke Walczak.
Immediately following this match, Phoenix packed up and headed to the showcase field for what was predicted to be another great battle against a Northeast team, this time #6 Toronto 6ixers. This one certainly delivered much more than the preceding game, with Phoenix successfully climbing out of an 8-5 hole to take the 15-13 W. Sarah Meckstroth's huge second half performance, including both of her club's first goals of the second half, provided the fire Raleigh needed to rally, and by the end of the match Phoenix looked comfortable and in control. While we can't say Phoenix topping the pool at the end of the day is a surprise, it really seemed like it could go one of three ways this morning.
2022 Pro Championships: Day 1 Stock Watch (Women's Division) is only available to Ultiworld Subscribers
Already have a subscription? Log in
Whether you visit Ultiworld for our reporting, our podcasts, or our video coverage, you can help us continue to provide high quality content with a subscription. By becoming a subscriber, not only do you receive benefits like exclusive articles and full article RSS feeds, you also help fund all of Ultiworld's coverage in general. We appreciate your support!