The top Canadian universities battle it this weekend out to see who will be number one.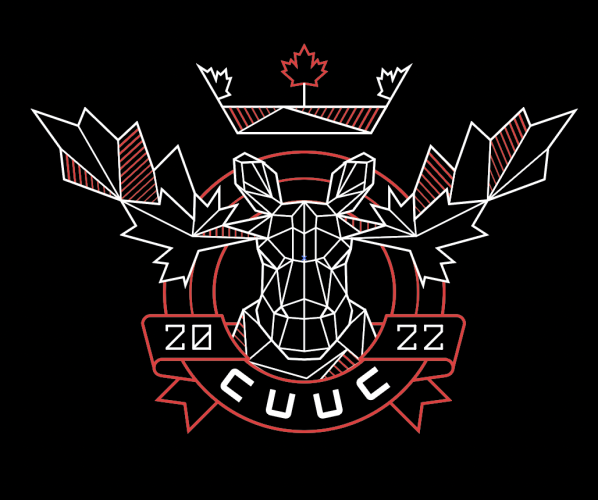 This post was written by guest author Sarah Pledge Dickson.
The Canadian University Ultimate Championship (CUUC) kicks off October 14. Regional events have taken place nation-wide, and teams are now in Brampton, Ontario to fight for titles in the open and women's divisions.
Tournament Profile:
Dates: Oct. 14-16, 2022
Location: Creditview Sandalwood Sportsfield, Brampton, ON
Weather: Friday – Partly cloudy 8 degrees / Saturday – Rain and 11 degrees / Sunday – Cloudy and 13 degrees
2021 Winners and Runner Ups:
Livestream Schedule
October 14
11:35 AM: Women's game (teams TBD)
2:35 PM: Open game (teams TBD)
October 15
9:55 AM: UVic vs. Laval (W)
1:15 PM: McMaster vs. Manitoba (W)
4:35 PM: Montreal vs. UBC (O)
October 16
19:55 AM: Open Quarterfinal
1:15 PM: Women's Final
2:55 PM: Open Final
Tournament Format
CUUC is divided into Division 1 and Division 2 for both the open and women's divisions. Teams will compete Friday for the last few spots in Division 1: three for the women and two on the open side.
The last three spots in the women's division will be decided in a straight eight-team bracket, with top-seeded University of Guelph playing the no. 8 team Regina and so on. The two teams to make it to the final will advance directly into the top division, while the teams who lost in the semifinals will then face off for the last spot.
This format places great importance on the first game of the day. If teams can make it past the quarterfinals, they'll have two chances to get a spot in Division 1.
Going into the qualifiers, Guelph sports a third-place finish at regionals and an even 6-6 record. No. 2 seed McGill (Montreal) came second at their regionals and had tight games with University of Toronto, McMaster University, and Université Laval.1
No. 3 seed University of Ottawa also has an even record at 3-3, with all their losses coming in tight games. Two of their wins include victories over Queen's and Waterloo at regionals. No. 4 seed Queen's will also be fighting for a spot, taking on teams they've won against (such as Western and TMU) and lost to (McGill) at previous tournaments.
On the open side, 16 teams are in contention for the last two Division 1 spots. Divided into two pools of eight, each win puts teams one step closer to Division 1, while a loss knocks them out of contention completely. Only the top team from each pool will advance into Division 1; all other teams will play for the Division 2 title.
The University of Waterloo and Université Laval are at the tops of their respective pools. Waterloo has a second-place finish at Steeltown and third-place finish at regionals to their name, while Laval split a pair of games against McGill, including a 9-8 win at CQUUC Finale Provinciale.
After the final few spots are decided, pool play in Divisions 1 and 2 starts on Saturday. There are two pools of four in both the women's and open categories in Division 1, while in Division 2 there are eight open pools and five women's pools. Division 1 teams will then be reranked after pool play wraps up.
Sunday will kick off bracket play and, like the open Friday qualifiers, will be won by the first to pass the post.
Women's Division
So far, five teams have qualified for Division 1 in the women's division: McMaster University, University of Toronto, University of Victoria, University of Manitoba, and Université Laval.
No. 1 seed McMaster (Hamilton) qualified after coming first at Steeltown. Despite a loss to Queen's (Kingston) in the crossover game, McMaster battled back to beat them in the final, taking the first bid in Ontario.
No. 2 seed University of Toronto qualified at the Eastern Championship (CEUUC) after defeating McMaster 10-9 in the final. Toronto's only loss this season came at the hands of McMaster in the Steeltown semifinal.
Third seed Victoria qualified at their regional event, CWUUC. After a fourth-place finish at CUUC in 2021, they're back with a 2-1 record, only losing to Moiseclipse at CWUUC.
With a 5-0 record, no. 4 seed University of Manitoba has dominated the women's division. They rolled through pool play at the Prairies Championship (CPUUC) with a 29 point differential and defeated Winnipeg 14-10 in the final.
The last team to qualify in the women's division was fifth seed Université Laval at the Quebec championship on September 25. After big wins in 2017 and 2018, this undefeated team is vying for another title.
Open Division
Six teams from the open division have qualified as well: Université Montreal, Queen's University, University of Manitoba, University of British Columbia, University of Ottawa, and Dalhousie University.
Five of the six qualified teams are undefeated. Top-seeded University of Montreal (UdeM) boasts a 7-0 record and a deep roster but played tight games against teams like Laval.
No. 2 seed Queen's University earned their bid at Steeltown, winning both that tournament and regionals to maintain a 10-0 record.
Coming off a strong provincial showing at the open club nationals this year, no. 3 seed University of Manitoba is a team to watch. Some of their players were on the General Strike winning team and we'll see if that momentum carries them to a CUUC title.
No. 4 seed University of British Columbia (UBC) is hoping to avenge their seventh-place finish last year and continue a 3-0 winning streak. No. 6 seed Dalhousie University (Halifax) also remains undefeated, winning their bid after defeating the University of New Brunswick at CAUUC.
University of Ottawa, the no. 5 seed and lone open team without an undefeated record, went 9-2 during the regular season, with losses to Queen's in the semifinal at regionals and to Waterloo in power pools at Steeltown. They earned their bid with a second-place finish at regionals.
---
All three of whom have already qualified for Division 1. ↩