Trying to make sense of an overwhelmingly eventful Saturday.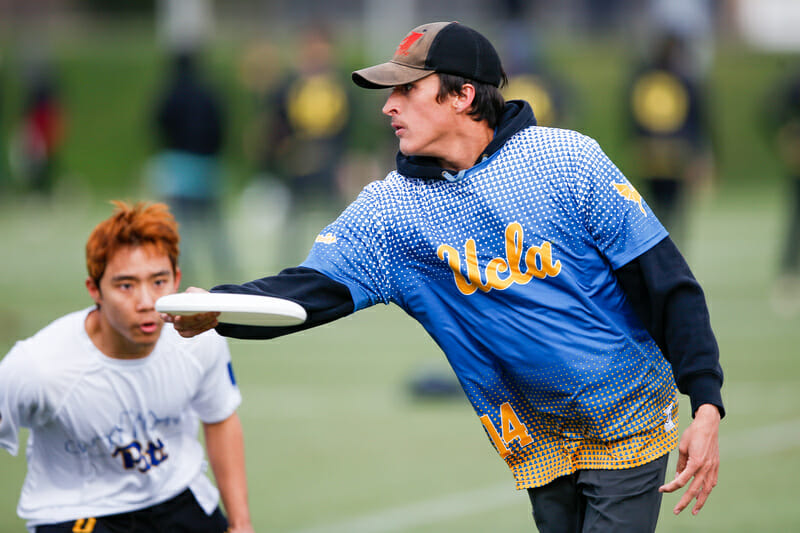 Ultiworld's coverage of the 2023 college ultimate season are presented by Spin Ultimate; all opinions are those of the author(s). Find out how Spin can get you, and your team, looking your best this season.
There was a lot going on Day 1 at Smoky Mountain Invite. Like – a lot a lot. Like so much of a lot a lot that it was borderline too much for one reporter to cover. But, as they say, borderline only counts in horseshoes and friendly games of pickup goalty, so I'll try to help make sense of it.
First of all – here are the pool play tables, prequarterfinal results, and quarters matchups.
Pool Play
Bracket

As for making sense of all that? I have no qualms about leaning on a tried-and-true trope to simplify. Read on for my impressions of just over half the field – three teams to buy, three to hold, and three to sell.
BUY
Vermont
Smoky Mountain Invite: Buy, Hold, Sell (Day 1 Recap) is only available to Ultiworld Subscribers
Already have a subscription? Log in
Whether you visit Ultiworld for our reporting, our podcasts, or our video coverage, you can help us continue to provide high quality content with a subscription. By becoming a subscriber, not only do you receive benefits like exclusive articles and full article RSS feeds, you also help fund all of Ultiworld's coverage in general. We appreciate your support!