Which teams will win, and which players will be top scorers? Entry is free!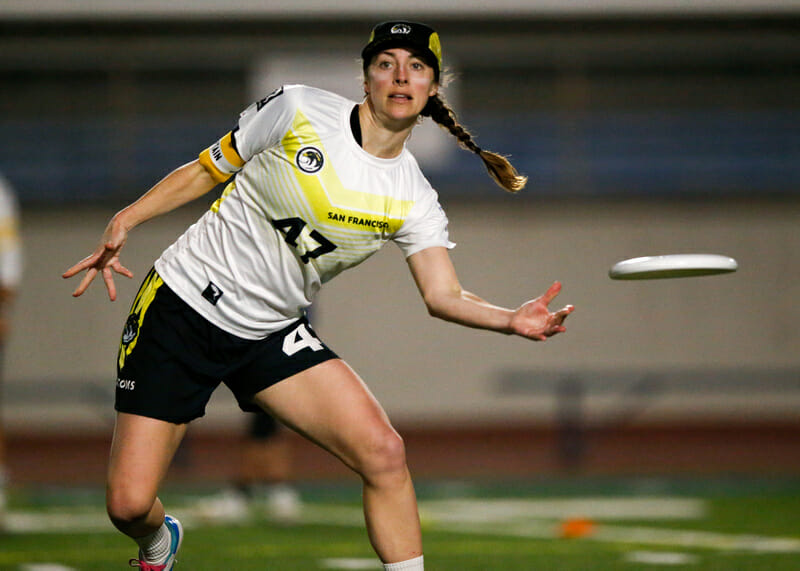 For the second season of the Western Ultimate League, we are launching a new game this year. We had fun with fantasy last year, and everybody loves picks, so we've got a bit of both together this year! Pick who will win the games and stack up the points. Then, pick one goal-scorer and one assist-thrower for that week's games. You'll get bonus points for every score of the selected type with a multiplier for finding players nobody else is picking.
We haven't been able to fully calculate scores from Week 1, but they'll be up with next week's updates. Anybody take Blair Messner? Nobody?
First place will get an Ultiworld Greatest Bag and a free month of Full Subscription.
Second and third place will each get a free month of Full Subscription.
Special thanks to Akshat Rajan for developing and organizing this year's game, and the Western Ultimate League for their help.
Rules
Deadline: 7:30 PM ET 3/18/23
75 points per correct pick 'em selection.
Player bonus! Pick one goal scoring player and one assist scoring player. You will get 100 points per assist or goal – % of entries that select that player.

Example: If you pick Dena Elimelech as goal scoring player, and she scores 5 goals, 2 assists, and she is chosen by 45% of entries, her total score is 5 * (100-45)
Note: Assists don't factor into scoring for a Goal scoring player, and vice versa, so choose wisely! And please no nicknames, easier for us to calculate.

One entry per person.