The project has spawned similar efforts from ultimate teams and organizations across the country.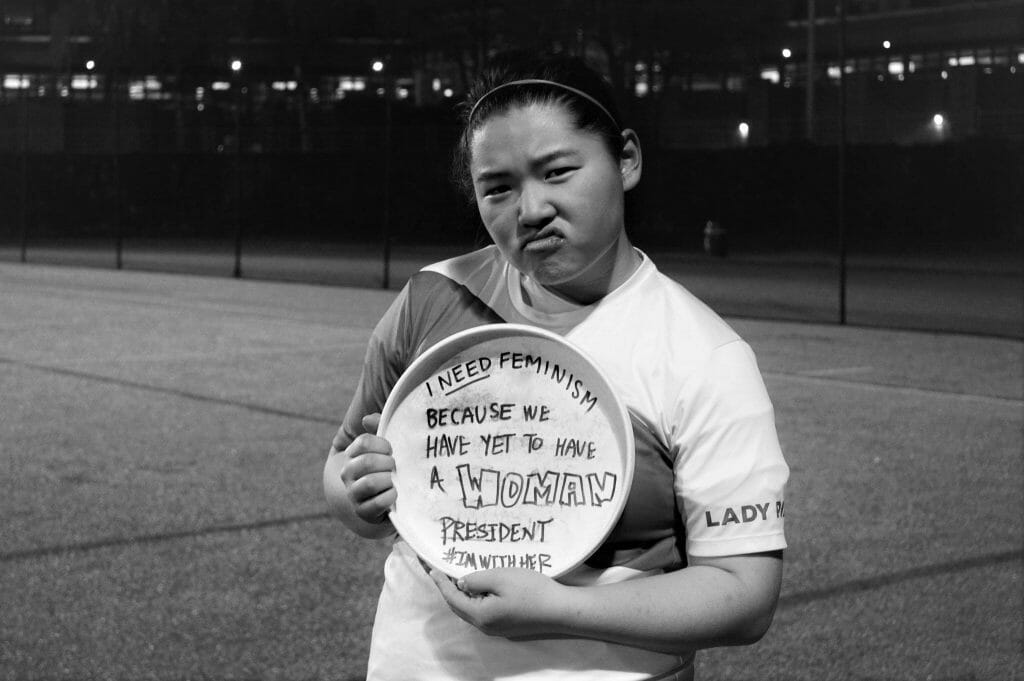 In mid-November, the Boston University women's ultimate team posted a photo album on their Facebook page titled "I Need Feminism Because…" in which team members shared their answers to that question by writing them on the underside of a disc. The album quickly went viral within the ultimate community and has since spawned similar efforts at Duke (women), Northeastern (women + men), Elon (women), the Bay Area Disc Association, and others.
On Tuesday, the campaign was covered by the region's largest newspaper, The Boston Globe.
Here's how the team described the campaign in the album description on the team's Facebook page:
The Boston University Lady and Manly Ozone Pilots have decided to do a feminist photo campaign! We've decided to do this to address one of the most important social issues of our time. As we think it is of the utmost importance that people understand the definition of the word and movement of feminism, here it is: the doctrine advocating social, political, and all other rights of women EQUAL to those of men. With this definition comes the subsequent condition that discrimination should not be made based on gender, sexual orientation, skin color, ethnicity, religion, culture, or lifestyle. Gender equity is a goal that the national ultimate community is working to achieve, and we here at BU would like to contribute. Therefore, we encourage you to view the following photos with an open mind, an open heart, and the appreciation that though we may look different, think differently, and have lived different lives, we are all equal in our shared humanity.