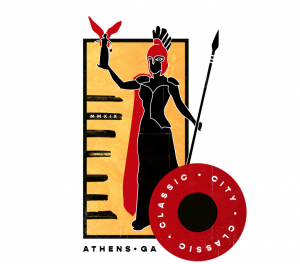 Ultiworld's college fall coverage is presented by Spin Ultimate; all opinions are those of the author. Gear up for your big games, your tournament parties, and everything in between at Spin Ultimate!
Here are the 26 teams that will compete at the 2019 Classic City Classic in Athens, Georgia, on November 16-17! The pools are listed below along with the Ultiworld filming (NOT streaming) schedule.
Stay tuned for full schedules and a tournament preview!
* indicates 2019 College Championships qualifier
Men's Division
Full Schedule

| POOL A | POOL B | POOL C | POOL D |
| --- | --- | --- | --- |
| Brown* (#1) | UNC* (#2) | Pittsburgh* (#3) | Michigan* (#4) |
| UNC Wilmington (#8) | BYU (#7) | NC State* (#6) | Georgia* (#5) |
| Alabama (#12) | South Carolina (#11) | UCF (#10) | Maryland (#9) |
| LSU (#13) | Florida (#14) | Tennessee (#15) | Georgia Tech (#16) |
Filming Schedule
UNC v. BYU
Alabama v. UNC Wilmington
Georgia v. Maryland
Quarterfinal
Final
Women's Division
Full Schedule

| POOL A | POOL B |
| --- | --- |
| South Carolina (#1) | Georgia* (#2) |
| Georgia Tech X (#4) | Florida State (#3) |
| Kennesaw State (#5) | Emory (#6) |
| Alabama (#7) | North Georgia (#8) |
| Emory B (#10) | Georgia Tech Y (#9) |
Filming Schedule
South Carolina v. Kennesaw State
Georgia v. Florida State
Semifinal
Final