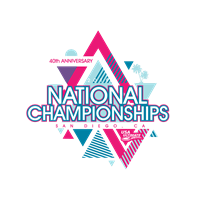 The semifinals are set and Day 3 of the 2019 Club Championships will be here soon. Ultiworld and USA Ultimate will each livestream one game from the semifinal round; ESPN will then take over for the rest of the weekend, filming four semifinals and all three finals. You can watch all Ultiworld and USA Ultimate streamed games on ultiworld.com/live
All Times Eastern.
On the Ultiworld Stream:
1:00 PM: Minneapolis Drag'n Thrust v. San Francisco Mischief (Mixed Semifinal)
On the USA Ultimate Stream:
1:00 PM: Toronto 6ixers v. Portland Schwa (Women's Semifinal)
On ESPN3 / WatchESPN:
3:00 PM: San Francisco Fury v. Boston Brute Squad (Women's Semifinal)
5:30 PM: Philadelphia AMP v. Fort Collins shame. (Mixed Semifinal)
8:30 PM: New York PoNY v. Chicago Machine (Men's Semifinal)
11:00 PM: Seattle Sockeye v. Raleigh Ring of Fire (Men's Semifinal)
ESPN3 and WatchESPN are available with a cable subscription to ESPN. Games will also be simulcast in Canada on TSN and TSNGo.