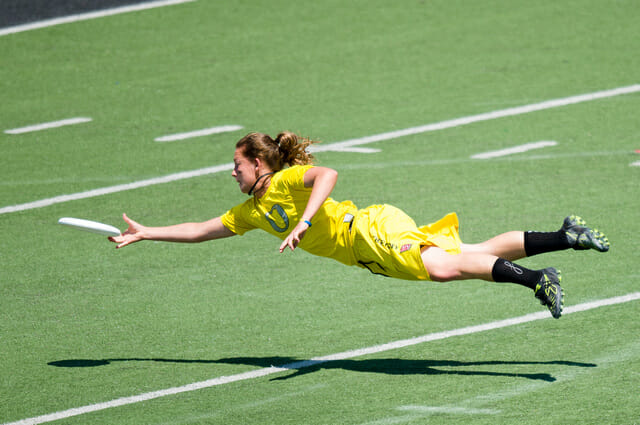 On the heels of Scandal's "signing" of Jesse Shofner, another All-Star alumna makes a late-season leap to a club team. University of Oregon star Hayley Wahlroos will join San Francisco Nightlock, the team announced yesterday on Facebook.
Wahlroos was named the 2014 College Rookie of the Year and earned All-Region honors for her play this past season. She has played on both incarnations of the All-Star Ultimate Tour.
She joins her college teammate, Bethany Kaylor, on Nightlock.