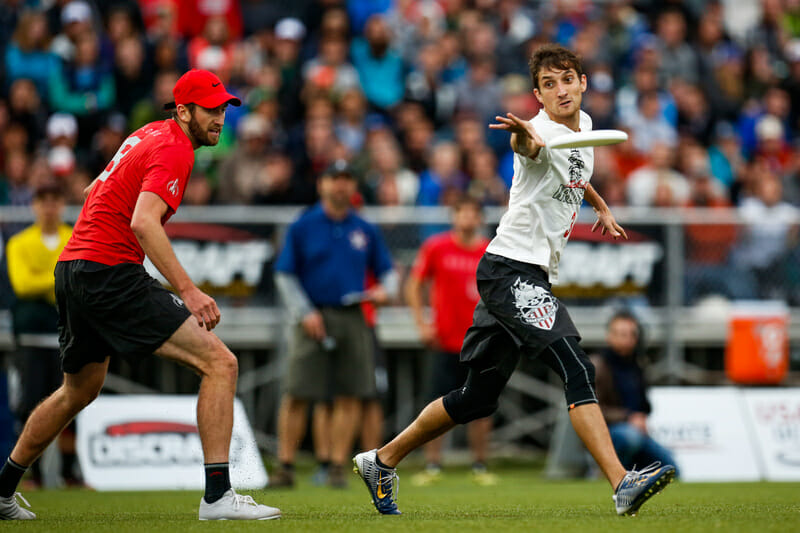 Kurt Gibson will return to Boston Ironside for the 2017 club season, he confirmed today to Ultiworld. Ironside will look to defend their title as Club champions after a dominant run through Nationals last October.
Gibson — who made his third appearance on the All-Club 1st Team in 2016 and finished as 1st runner-up in the '16 Player of the Year race — is widely considered one of the world's best players. His return to Boston last year helped to elevate a team — one that had long been the bridesmaid — to the top of the podium.
Ironside's roster is still not finalized, but with Gibson back on the Boat, don't count them out.