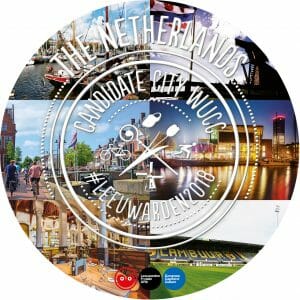 I received a press release yesterday from the Netherlands World Ultimate Club Championships' organizing committee. Leeuwarden, Netherlands, is one of the candidate cities for the 2018 WUCC. I just want to highlight a couple of things included in the press release about what a Dutch WUCC would look like:
– All venues, including hotels, will be within a 3.6 mile radius.
– Every participant will get free use of a bike for transportation during the event.
– "Instead of setting up a catering tent for participants, the organization [will issue] dinner cards, with which players can have their meals in a wide selection of restaurants in Leeuwarden."
– They will dock "typical Dutch sailing boats" in the canals and participants will have the option to sleep on the boats for "an incomparable lodging experience."
Trust me, after Lecco, this sounds pretty sweet.
The World Flying Disc Federation is expected to announce their selection from the three candidate cities in August.