A new paper in the Journal of Athletic Training takes the first comprehensive look at injury rates in ultimate, giving a broad look at how often injuries happen, the differences between men's and women's injuries, and the most common types of injury.
David Swedler, Jamie Nuwer, Anna Nazarov, Samantha Huo, and Lev Malevanchik coauthored the paper — 'Incidence and Descriptive Epidemiology of Injuries to College Ultimate Players' — which is being released in this weeks JAT.
Some charts and takeaways: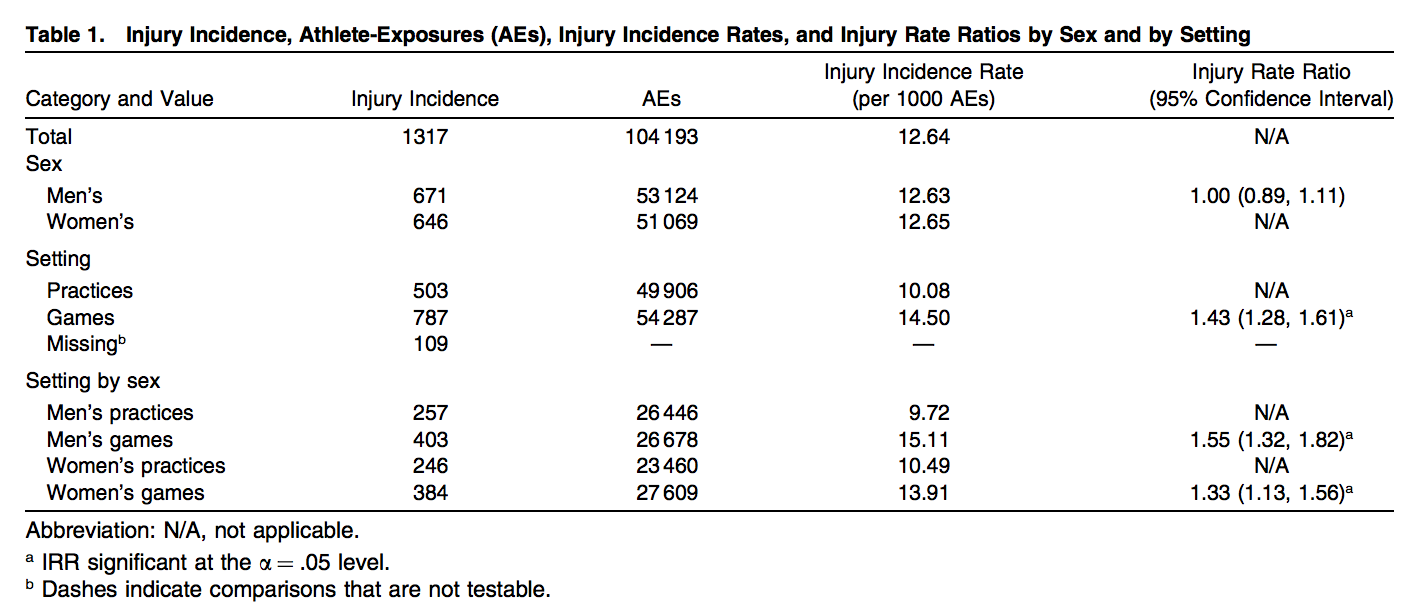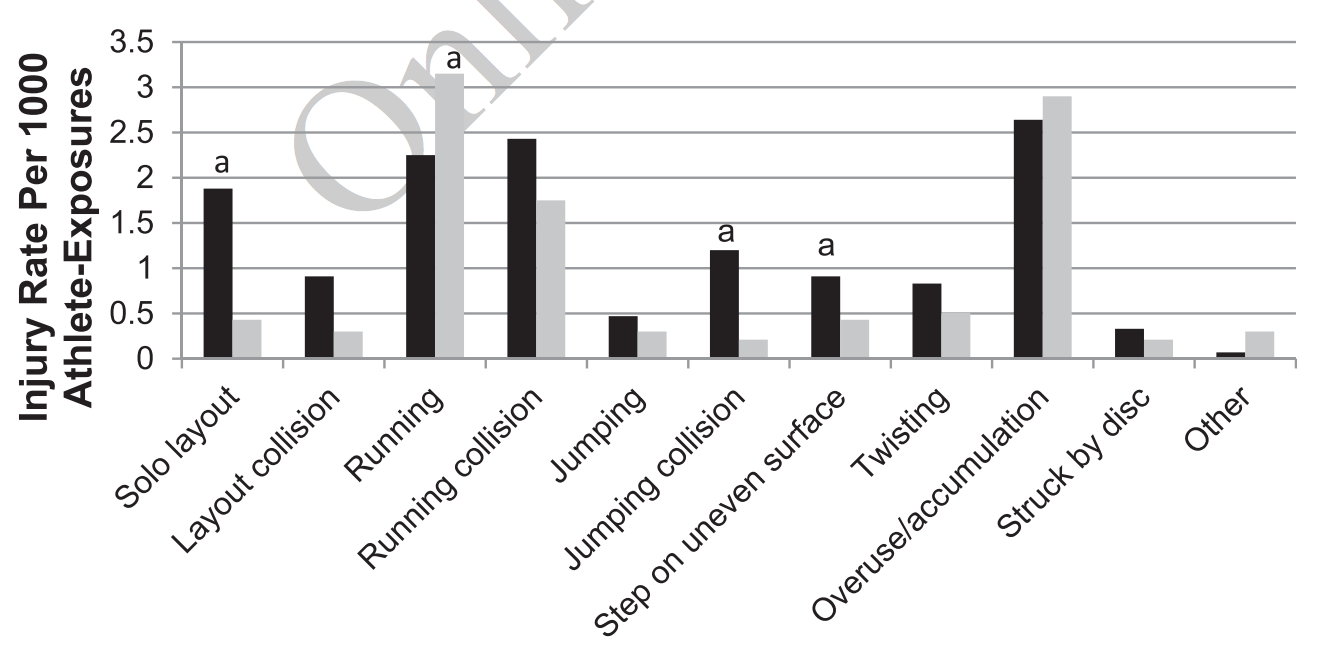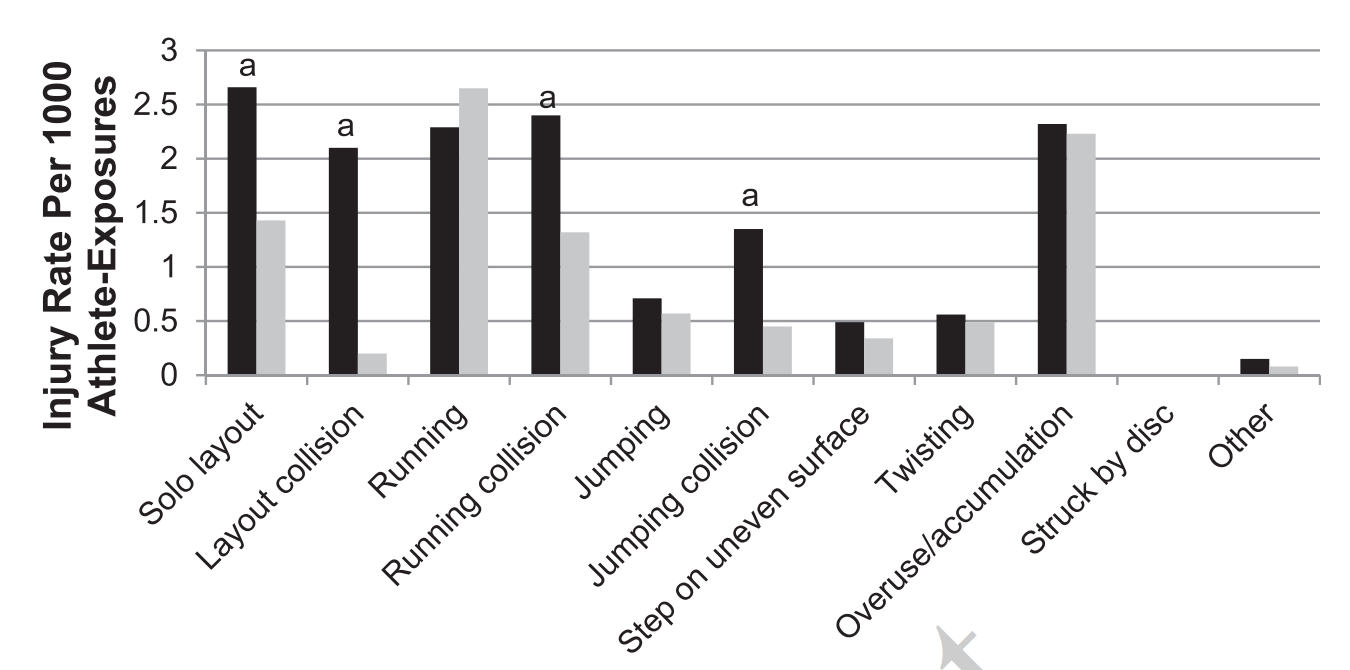 – There was no difference found between injury rates for men and women. However, there were notable areas of diversion in particular injury categories. Men were three times more likely to separate or dislocate their shoulder. Women were seven times more likely to tear a knee ligament.
– Ankle sprains are the most common injury.
– From the paper: "Because 40% of injuries involve running or overuse activity, future interventions should address running form, better recovery methods after ultimate games and practices, and more appropriate warm-up routines."
– From the abstract: "Injury patterns to college ultimate players were similar to those for athletes in other National Collegiate Athletic Association sports."