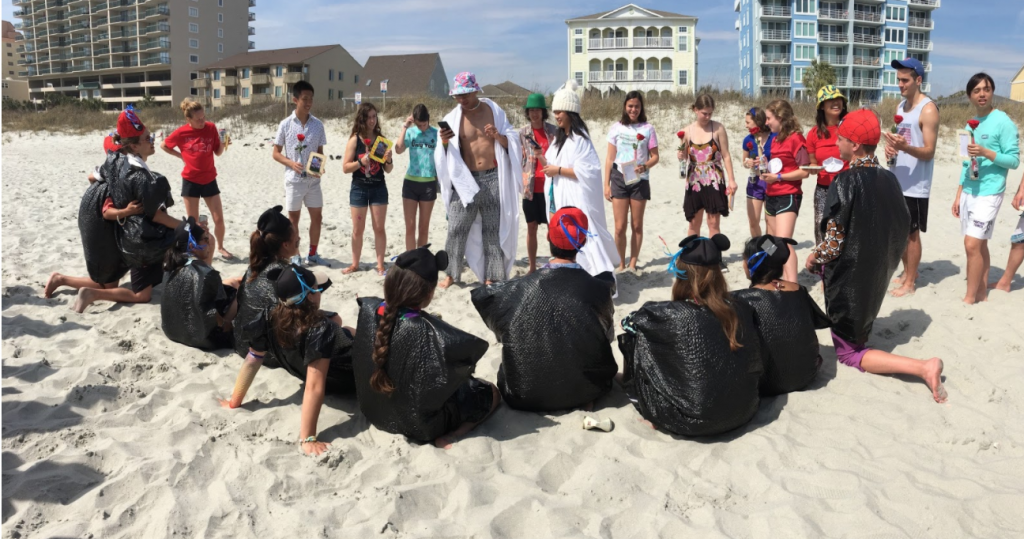 This article was written by Penn seniors Eytan Deener-Agus (spirit captain) and Julia Comer (former social captain). A version of this piece was originally published in the Daily Pennsylvanian, the Penn student newspaper.
Our 2020 college coverage is presented by Spin Ultimate. Please support the brands that make Ultiworld possible and shop at Spin Ultimate!
It was in the midst of just another High Tide, the spring break ultimate frisbee tournament in Myrtle Beach, S.C, that we, the 50 members of the University of Pennsylvania ultimate frisbee teams, Venus and Void — together, "Venoid" — heard the devastating news. Not only were all of Penn's classes pushed online, students required to leave campus, and in-person graduation canceled, but our frisbee season was cut short — an abrupt and far-too-early end to the seniors' tenure as college ultimate players. It was devastating for the seniors whose college careers ended without warning, the freshmen who would never experience their first spring Penn traditions, and everyone whose years were disrupted.
It was devastating for the seniors whose college careers ended without warning, the freshmen who would never experience their first spring Penn traditions, and everyone whose years were disrupted.
But through the sadness and anxiety of change, we decided that instead of despairing, we would lean into our incredible luck that we were still together for two more days and commit ourselves to fit the entire second semester into the last moments we had together.
The festivities began that evening with an abridged Rookie Talent Show, an annual ultimate frisbee program staple.
The next morning was Hey Day, the century-old Penn tradition where juniors parade through campus with red shirts, styrofoam bowler hats, and canes to officially be declared the senior class. Working on the fly, the seniors and sophomores stenciled and spray-painted a "Hey Day 2020" t-shirt, bought bowler hats at a dollar store, and collected branches for canes. As per Venoid tradition, the seniors woke up early to prepare a lavish breakfast for the juniors, then paraded them through the rest of the team prepared with markers to sign the hats (because they were too tough to bite, as in Penn tradition). All together, the seniors enjoyed their Final Toast, the juniors were declared seniors, and we all sang as many words of the Penn Anthem, "the Red and Blue," as we knew.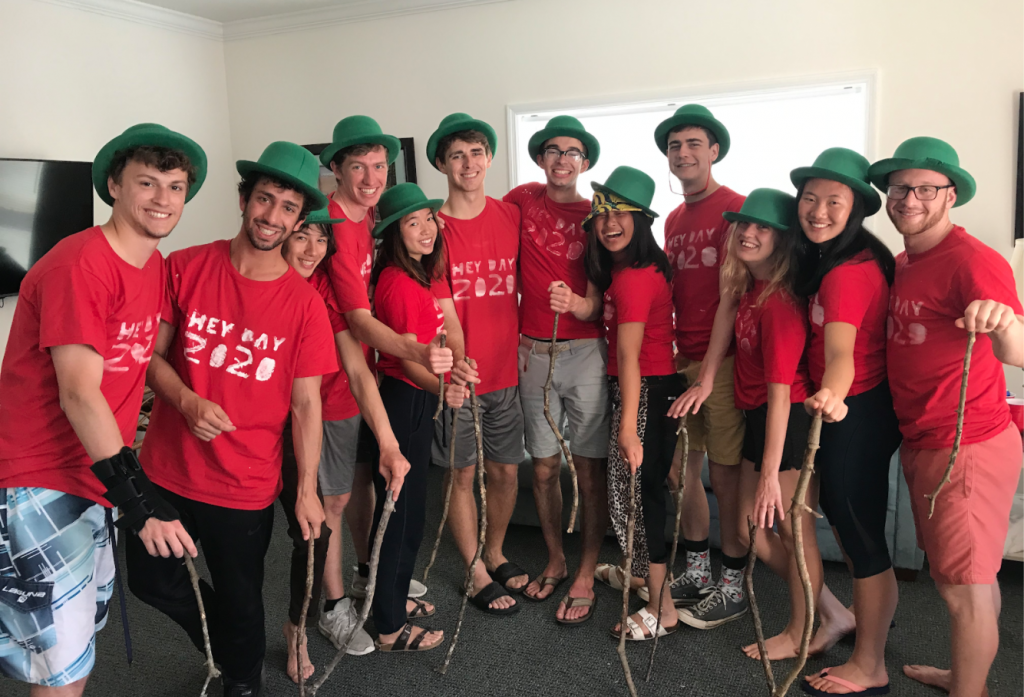 In the afternoon, we transitioned to Commencement. Within just a few hours, the team prepared a makeshift yet meticulously planned graduation ceremony. Over decent clothing acquired from a local thrift shop, the seniors donned tailored garbage bags as gowns, Mickey Mouse hats as caps, and candy necklaces as honors graduation cords. The underclassmen began the festivities presenting to the seniors a customized cake and an emotional slideshow reminiscing over everyone's favorite senior moments.
Then, with a more-or-less melodic a cappella rendition of Pomp and Circumstance, we marched through our house to the beach in our billowing plastic gowns for Commencement. Two upperclassmen dressed as the University President and Dean delivered the Commencement Address filled with memories, wisdom, and best wishes. Each senior was then called up by name to walk across the beach, receive a framed photo of the team and handmade diploma, and shake each underclassman's hand (really to cry on their shoulders one at a time). With sparklers in hand, confetti, and a final farewell "Cheers!", the graduating Class of 2020 turned our makeshift tassels and threw our caps into the windy skies.
The evening was capped with a combination of Spring Formal (another Venoid staple) and Spring Fling (an annual Penn festival), with many concluding their final day of college watching the beautiful sunrise over the eastern shore.
These final moments will be memories everyone will cherish forever. Every team member gave their all to make an unfortunate situation into something magical. While no senior would have expected their last point of college ultimate to be at a spring break tournament, let alone to graduate from the University of Pennsylvania (technically "Venoid High Tide University," according to the diploma) in garbage bags on a South Carolina beach, this ceremony was something no one could replace. All anyone can say is thank you to every Penn ultimate frisbee player who made this last day the best it could be.
As we continue to process this abrupt end like all other seniors, we can only wish upon all students who will return to college next year that you are so fortunate as to find a community that is as loving, caring, and supportive as Venoid.
While these wonderful events occurred during a time of social restrictions, these restrictions have heavily increased in recent weeks. Thus, the Penn Ultimate community fully supports and recommends abiding by all social distancing guidelines listed by the CDC and University and has canceled all upcoming club-related events in accordance with these guidelines.